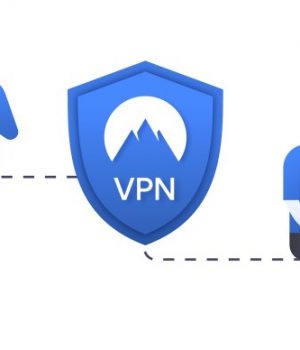 Going on a dream vacation? Or to your dream job city?
One piece of advice: don't let hackers or snoopers ruin your dream event.
Yes, it's your job to guard your privacy and data if you're in a new country. You only need one quintessential application to enjoy your dreamy experience—a good VPN connection. 
Yes, if you're in the UK, use a UK VPN to protect your identity and enjoy internet browsing at your favorite place. 
As per compare tech,  41% of people use a VPN more than once per week, and 36% use one every day.
Benefits Of Using VPN In The UK While Traveling
We know that free Wi-Fi is available pretty much everywhere. While considering this fact, not everything free is best for your device.
Traveling is a big task in itself. You need to reach on time, finish your job and find a good hotel. A VPN can make things a little bit easier for you. However,  the UK government has approved the use of VPNs.  
Still, so many people inquire whether it's safe to use VPN on phones? Yes, it's completely safe and of absolute necessity.
You can also use different VPNs like Turbo VPN for PC and download free for windows and MAC.
To understand this in detail, let's discuss the 5  benefits of using VPN in the UK while traveling:
Avoid Internet Censorship
With so much potential risk in places like the UK, accessing restricted content can be a tough call for many people. But VPN connection can help you bypass all the blocked websites with a simple connection.
It establishes an encrypted tunnel and allows your data to pass through it. This helps you to change your IP address and walk your traffic out of your ISP's shadow (internet traffic manager).
For example, if you are using your smartphone in Germany, your VPN server is placed in Japan. Since you don't have your IP address, the operators will locate you in japan. 
 This game of pitch-and-toss helps you bypass any geo-restricted content.
Shun Geo-Price Targeting
Since you're traveling to the UK, buying cheap tickets may not be on your list because the place is awesome, the flight offers a top-notch service then how would you get cheaper tickets?
It's easy, with a strong VPN connection. Yes, you can get cheaper flight tickets, hotel booking prices, and even shopping charges. 
VPNs can change your geo-locations, and this helps you to shop or book things all across the world. After which, you can select the cheapest and the better option from any location without any fail.
Research While Concealing Your Identity
Research and accessing web content is essential for individuals who are on an office trip. People who want to create content, watch new trends in their industry, and update their online brands.
Also, governments cannot take blind action against internet surfing with a VPN connection. The reason being so many organizations are dependent on the same VPN for communication purposes.
 A VPN can conceal your identity, keep you anonymous on the internet, and protect your data so that you can easily access the websites you need to. It adds a layer of security and lets you do your deep research, even for geo-restricted content.
Stream Anytime, Anywhere
We all love the comfort of our hotel rooms in a Netflix and chill environment. After a tiring day, you want to stream your favorite show, and a VPN can assist you in this.
A good VPN connection has the power of encrypting all your data browsing history and changing your prime location so that you can access Netflix shows outside your country.
This also means that you can stream area-specific radio, live news, and listen to music. If you've traveled overseas, you must know that some shows/ streaming services are banned in certain countries. That's the reason a good VPN is a must-travel accessory.
Secured Public Wi-Fi Connection
According to HBR, normal business travelers are soft targets for spying. If you're in the UK, you will come across thousands of beautiful cafes, restaurants, and public places to sit and work.
It may seem okay to connect your device to these free public Wi-Fi connections, but in reality, half of these connections are a risk to your data and privacy. Hackers can snoop your data, and even government officials can trace your entire internet activities. In short, they can hack your personal or professional data and misuse it.
In these cases, a VPN becomes a must since it not only protects you from these snoopers but also routes your traffic to a different location. This means no one can trace your data or decrypt it anyway. 
Your IP address is your protective shield, and a VPN helps you make the best use.
Conclusion
To summarize, traveling is an excellent example of how a good VPN connection can protect your data, privacy, and the right to access the content.
A  reliable  VPN connection shields you from other users hijacking your data, passwords, credit card numbers, and other identifying data. It lets you exercise your power over your privacy.
So, are you ready to take your power back for your good? 
Follow Technoroll for more!