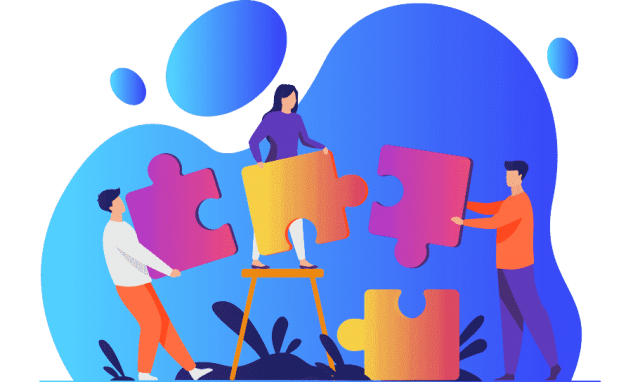 Merchandising in the 2020s for small businesses is not a one-size-fits-all retail science. It's become a digitally enhanced medium that involves everything from branding to social media influencing. Says the merchandising experts at Fast Simon, merchandising in this high-tech day and age is a retail strategy that influences and promotes the behavior of customers to increase your sales. 
Products can be presented and displayed in all sorts of creative ways to persuade a customer to make a sale. You can accomplish this via special offers, pricing, online influencing, and more. In fact, merchandising by Fast Simon in particular has become a task that specifically focuses on a business's objectives and branding. 
One of the most popular high-tech ways of promoting your brand message and driving traffic to your products in 2023 is through visual displays. According to a new industry report by Fit Small Business, at the base, visual merchandising is the marketing practice of displaying your unique product and coordinating your digital or brick-and-mortar store so that it better enhances your brand, drives sales, and also provides an exciting shopping experience for existing and potential customers.   
What follows is a short guide to visual merchandising for small businesses in the 2020s.  
Utilize Color to Create a Consistent Visual Experience
A color palette that's uniform and consistent will help you better establish a cohesive visual experience inside your shop. It will enhance certain elements of your space and draw attention to them. It's said to be a best practice to go easy on the number of colors you want to work with limiting them to three or four since you're looking for a balanced visual experience, not an explosive one.   
The particular palette you choose to utilize should, in theory, match your sales objectives and your brand. For instance, if you own a pet supply shop, you will want your space to be family oriented. You will also evoke images of nature and animal life. In such a situation, you would stick to earthly greens and natural tones to bring about associations with comfort and nature. 
Use Ambient Lighting to Draw Attention to Your Merchandise
Says Fit Small Business, your lighting design is a crucial element for making your brick-and-mortar store complete. The lighting you choose should be engineered to create a specific atmosphere. You will also use it to define the mood you wish your shop and your specific brand to evoke.  
A professional lighting design will draw the right attention to the products you wish for your customers to focus on. It will also make a bold statement that can serve to set you apart from your competitors. If you can't figure out a decent lighting design on your own, you might consider hiring an architect to assist you.  
Utilize the Right Signage to Inform and Direct Your Customers
The right signage is all about conveying information. The signage you choose will highlight features and products, enhance your branding, serve as a guide to attract customers to specific items and share pertinent information with the casual shopper. 
Here are some dos and don'ts for creating your signage. 
Dos: 
Keep wording informative and short

Include a call to action like "Buy Now!"

Make your signage intriguing and even entertaining

Use signage to promote, inform, and persuade

Use signage on the interior and exterior of your shop
DON'TS
Make things complicated with nonessential info

Leave a customer hanging with unanswered questions

Avoid placing your signage out of the line of sight

Steer clear of using ridiculous or purposeless signage just to fill up space

Do not hide signage in difficult-to-see areas
Feature Products Utilizing Point-of-Purchase or POP Displays
POP displays are defined by merchandising experts as physical or digital displays that are located around the products you wish to draw the most attention to. POPs can be used to showcase deals, draw attention, advertise, declutter, and of course, promote product features. Some business owners think of POP displays as one-dimensional employees that, while confined to a specific area, work to promote your brand and your special product. 
Studies show that 65 percent of people learn on a visual basis. Showing them visuals in POP form can assist in increasing their attention to your brand's message. Therefore, POP displays are an excellent and efficient way to wrap a visual stimulus around your product or products. In the short and long run, they are an effective way for customers to remember and continue engaging with your store.   
Follow Technoroll for more!
Editorial Staff of the TechnoRoll, are a bunch of Tech Writers, who are writing on the trending topics related to technology news and gadgets reviews.