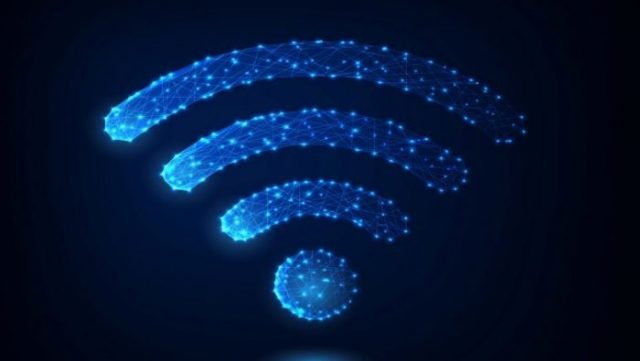 SD-WAN, which stands for software-defined wide-area network, is a kind of virtual wide-area network that securely and effectively links users to applications. SD-WAN enables businesses to create applications that are more responsive in less time and at a lower cost than managed MPLS services. It becomes considerably more flexible as a result of its ability to build sites in minutes, use any data provider such as MPLS, dedicated Internet access (DIA), broadband, or wireless, swiftly reconfigure sites, and easily migrate to hybrid cloud settings.
How Does SD-WAN Function?
Unlike SD-WAN, a typical router-centric design simply directs traffic based on TCP/IP addresses and access control lists (ACLs), instead of spreading control across all network devices. Traditional paradigms are hard to use because they are rigid, complicated, inefficient, and don't work well with cloud computing.
When cloud-first enterprises adopt SD WAN, they have the potential to offer users a superior quality application experience (QoEx). Since it can recognize specific applications, an SD-WAN may provide smart application-aware routing across a wide area network (WAN). Each application category receives the necessary quality of service and security policy enforcement following the company's needs. Secure local internet breakout of infrastructure as a service (IaaS) and software as a service (SaaS) application traffic from the branch provides the best cloud performance while protecting the organization from threats.
Why SD-WAN?
You have been assigned to deliver outstanding results while keeping costs to a minimum. SD-WAN technologies enable the combination of broadband Internet and MPLS, resulting in the deployment of the best features from each of these networking choices.
Flexibility
Depending on what options are available, SD-WAN can combine different types of circuits in one place. You may use fixed wireless as well as 4G, LTE, and the internet. These services might be delivered to users through fiber, copper, or even the open air.
Security
SD-WAN enables you to configure universal security features such as cloud web content screening, malware defenses, and intervention protocols, allowing all systems to be updated in real time. This is preferable to adopting security measures at each facility. It also has encryption capabilities to ensure that only those who are authorized to view your data may do so.
Advanced Pathway Control
SD-WAN lets you improve efficiency by rerouting traffic based on which apps are being used and how much bandwidth is available. This may be controlled from one of two locations: a centralized site or each location.
Easier Management
The cloud-based solution helps get WAN services, like firewalls and security updates, to each different location. It also makes it possible to manage and coordinate IT activities from a single location, instead of sending IT staff to each branch. One example of a centrally supervised and coordinated operation is changing the amount of bandwidth needed. As a result, critical updates may be completed on time while minimizing related expenses.
Less IT Overhead and Operational Costs
When you can automate provisioning and centralize network management, you may reduce overhead expenses since you won't need a full IT team at each location. Moreover, the reduction in the organization's ongoing operating expenditures may lead to an increase in the company's profitability.
SD-WAN Best Practices
Use Public Internet Carefully
It is possible that sending SD-WAN broadcasts over the public Internet would save money, but this is not recommended. It is hard to predict how traffic will connect, which causes problems with both performance and security.
SD-WAN traffic should be routed over private networks. This is vital for the transmission of mission-critical data. Customers get access to their own private, encrypted global network via SD-WAN providers. The bandwidth of the public internet should not be used for non-important or sensitive activity. 
Engage Stakeholders in Deployment
Before starting work on an SD-WAN project, all stakeholders must be briefed on the deployment process and informed that SD-WAN will be added to the current infrastructure. Executives shouldn't consider SD-WAN to be a drop-in replacement for the technologies that are already in place for their networks. 
Test the SD-WAN Service
Even though SD-WAN solutions allow automation and zero-touch setup, you must still validate everything. SD-WAN testing is often overlooked, even though it is critical. Test before, during, and after system installation. The system's quality of service (QoS), scalability, availability, and failover capabilities are examined during the SD-WAN implementation's testing phase, which may last anywhere from three to six months. 
Conclusion 
When technology grows at a rate of more than 30% each year, you can expect it to make significant contributions to your organization as well as the long-term strategic goals you've established. SD-WAN technology is one such example. It is conceivable that doing so will lead you to a more secure Internet experience.
Follow Technoroll for more!
Editorial Staff of the TechnoRoll, are a bunch of Tech Writers, who are writing on the trending topics related to technology news and gadgets reviews.