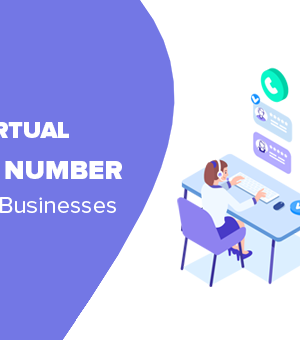 In most industries, small businesses may offer better products, services, and expertise than their much larger competitors. Regardless, these smaller companies typically find it difficult to compete with their bigger counterparts. 
Larger firms and corporations often have a number of advantages, including more visible brands and greater financial resources. The latter of these two enable these huge outfits to seemingly maintain a competitive edge in training, marketing, and customer service. 
A closer look, however, shows that the smaller operations actually have favorable circumstances to exceed their larger competitors in these three areas. For instance, a small company can often provide more specialized, one-on-one training. And, technology has greatly evened the playing field when it comes to marketing. A smaller firm can utilize many facets of digital marketing such as email marketing, search engine marketing, and social media to compete. 
The third area, customer service, may on the surface appear to be an area that could be harder for a small business to compete with a big firm. An effective virtual phone app can help reduce this gap in five specific ways. 
1. Efficient Call Tracking
Any business, large or small, benefits from a call tracking system that provides the ability to track the history of calls in a time-efficient manner. A call management system enables a small company to do the same things. This includes tasks like keeping track of when calls were received and placed. Responses to inbound calls and ensuring calls asking for a response get one are other components that can be monitored. 
Some call management systems also allow for monitoring employee responses to calls and texts. This enables everyone on the team to be on the same page. Finding a virtual phone app that allows you to use your smartphone to view unanswered calls, as well as prioritize and check off calls that have been responded to will provide additional advantages.
2. Responsive Live Phone Management 
A business phone app can actually provide your small business advantage even over larger companies. This is done by providing an effective way to answer calls and notify designated company representatives immediately. 
This will provide after hour coverage and allow for managing priority calls. This is an especially useful feature for a service-related business that does a lot of emergency work, such as plumbers, heating and cooling contractors, and locksmiths. Qualifying leads is another feature that you will be able to utilize. 
3. Robust Reporting System 
Data has become an essential part of business today. A virtual phone system that offers customizable reports is another way to give your operation a competitive edge. When shopping for a virtual phone app, look for one that provides vigorous statistical capabilities. This will allow you to reduce missed calls and improve response time. It will also signal when call volume has dropped significantly. A robust reporting system will also help you with relationship building and schedule management.  
4. Effective Call Routing
Some may conclude that only larger firms can maintain a sophisticated call routing system. This is another area in which a mobile app bridges the gap. This makes directing calls simple and flexible. These can also be forwarded directly to an employee's cell phone. Managing contacts and monitoring call history are other features that can lead to greater productivity.
5. Cost Effective Professional Presence
A state-of-the-art virtual phone system can make a small company look like an impressive corporate brand. Cost-saving features include less expensive charges for calls, elimination of roaming charges, and avoidance of additional charges such as system maintenance.
When you put all the features mentioned together, the appearance of your company is much bigger than it actually is. This puts you on the same plane as major corporations you may be competing with, which could lead to rapid growth.
Final Words
Maintaining a largely remote workforce is another potential advantage. This is an especially attractive prospect if you are a service company. Having a common business phone number that routes to all associates, regardless of their location, can provide the impression that you are a company with a large corporate office.  
If you are starting a new business or are an established company with limited resources, the features that have been detailed provide a strong incentive to look into acquiring a virtual phone app.
If you like the article then check Technoroll for more informative articles.