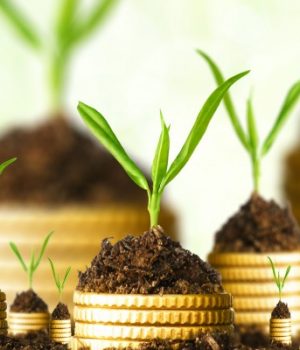 What are the ins and outs of transferring money to your incarcerated loved one? What are the best ways to transfer money into an inmate's account? How do you know if your funds arrived safely? This blog post will answer these questions and more, providing tips on making this process as easy as possible for both parties.
There are several ways in which you can transfer money to an inmate. One of the easiest methods is using J-Pay, a prison industry company specializing in providing services to inmates and their families (including transfers).
How to Transfer Money to a Federal Inmate?
You can send money directly to an inmate's J-Pay account by either mailing in a check or sending it through your bank. The latter is the quickest method, but you will be charged for this service, typically between $0.50 and $20.
If you choose direct transfer from a bank account, there are no fees applied. You can also add money to an inmate's J-Pay account at kiosks in select correctional facilities.
By using the website, you will have access to a list of amenities that each facility offers and their corresponding prices and fees for these products. You may only send prepaid transfers through the company or use funds from your bank account.
Sending Money to An Inmate Using Western Union
If you have chosen to use Western Union in the past, this is another option for transferring money. The company has partnered with JPay so that family members and friends can send funds directly from their bank accounts or by using prepaid credit cards like Visa and MasterCard.
Like MoneyGram, there are no fees if your transfer was done at a kiosk inside the correctional facility. Western Union provides an avenue to send money to federal inmate accounts.
The company allows you to send funds to various denominations. There is no limit or maximum amount that can be transferred per day. Money sent through Western Union will arrive at the facility within three minutes after processing time (during regular business hours). During off-business hours, your money will be available for pick up after midnight.
The downside to using Western Union in this manner is that it can take several days for the money transfer to be completed, depending on where you are sending funds from. There may also be a limit or maximum amount of money allowed per week (although these limits will vary by institution).
If your loved one is in a state correctional facility, the company states that it can take between two and five business days for funds to arrive. If you choose this method of sending money to an inmate, make sure to allow yourself enough time and, if possible, speak with them about when they will be able to release their account.
Final Words
It is also important to know where you are sending funds since this could potentially affect how long it takes for the transfer to complete. When using Western Union, you have two options: either sending money online or at a local agent location (which includes grocery stores, department stores, and banks). This is one of the most common ways for family members to send money through the Western Union.
Follow Technoroll for more!