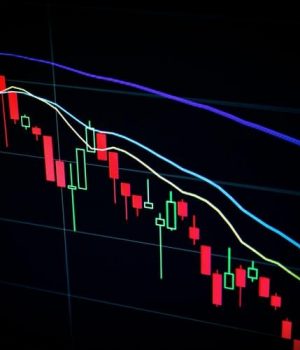 Few people knew that in 2009 when the Bitcoin protocol was established as an answer to the economic plagues caused by the financial crisis, the world now had a brand new asset class and not only a novel digital currency. A dozen years later, there are loads of cryptocurrencies with differing degrees of utility and varying specialties, adoption, and promise.
In such an extensive market, which at the moment accounts for at least $2.06 trillion, how can a prospective digital asset investor know which are the best cryptocurrencies to invest in? Here's a brief look at the best cryptocurrencies to purchase in 2021 and the case for each to make things easier for you.
Bitcoin (BTC)
There's no denying that Bitcoin is the most dominant player in the crypto market since its creation. Bitcoin's increased adoption is its most appealing aspect as institutional and retail investors are dipping their toes into the "cryptoverse" with Bitcoin first.
In addition, some of today's most intelligent business minds are gradually moving towards implementing this "digital gold" into their scope of work and finance operations. For example, Twitter's CEO Jack Dorsey has recently stated that he doesn't think that there's anything more important in his life to working on than Bitcoin, seeing it as a way for developing countries to guard against currency depreciation and for faster funds transfers across borders. Also, Elon Musk's Tesla decided to put BTC on its balance sheet this year, which could usher in more corporate treasury inflows in the foreseeable future. Trivia: You can trade both BTC and Tesla online with eToro so if you're interested in these 2 popular assets, then it's worth checking out this broker.
Ethereum (ETH)
Ethereum is the second biggest player in the crypto world for years now. With a market cap of about $368 billion, ETH's share of the entire crypto market is about 20%, far less than the 47% commanded by Bitcoin but more than three times the next-closest currency.
The currency on the platform is called Ether but is referred to as Ethereum. Ethereum is the leading platform for decentralized finance or Defi; this platform permits users to create "smart contracts" that automatically execute when conditions are met. The potential to cut out third-party collaborators like brokerages, banks, and clearinghouses makes ETH a thrilling, money-saving platform.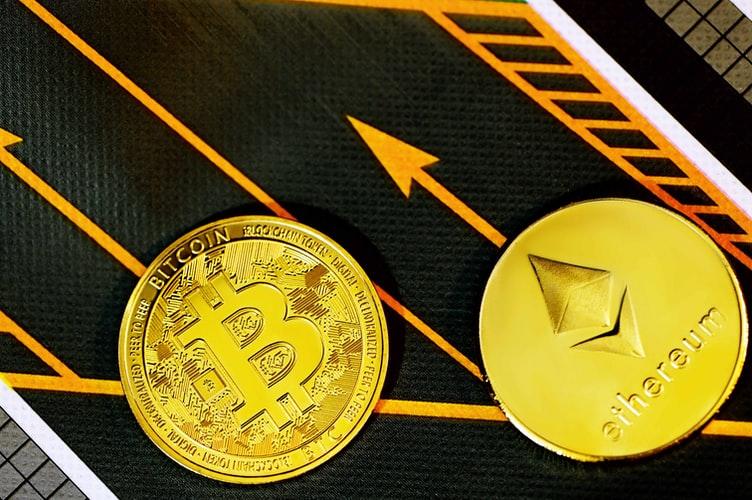 The increasing adoption of decentralized finance should continue resulting in higher usage of Etherium's platform, which can be used to create and exchange non-fungible tokens and issue new cryptocurrencies, among other things.
Cardano (ADA)
Like ETH, Cardano is a decentralized blockchain platform that utilizes a native cryptocurrency named ADA to permit 100% secure peer-to-peer transactions. Founded in 2015 by Etherium co-founder Charles Hoskinson who left the company to found Cardano, this cryptocurrency is created to use a fraction of the energy demanded by BTC and ETH.
Cardano does this by utilizing a proof-of-stake protocol that's an increasingly popular way for blockchains to validate transactions for security reasons and doesn't need high energy usage. As a result, Cardano, the fourth-most valuable cryptocurrency globally, is now transitioning towards permitting smart contracts that should be fully operational this fall.
Dogecoin (DOGE)
Named after the legendary internet meme of a Shiba Inu dog, Dogecoin was developed as a lighthearted take on the entire blockchain craze. With over $42 billion in market cap, Dogecoin is now the seventh-largest cryptocurrency on the market.
Dogecoin's price peaked in early May at more than $0.7, but it has since pulled back. DOGE's current price is at $0.32 and remains well below $1 due to its unlimited capacity to mine and more extensive circulation. To put things into perspective, while BTC is capped at 21 million coins, currently, there are more than 130 million Dogecoins in free circulation already, with more blocks available to mine each year.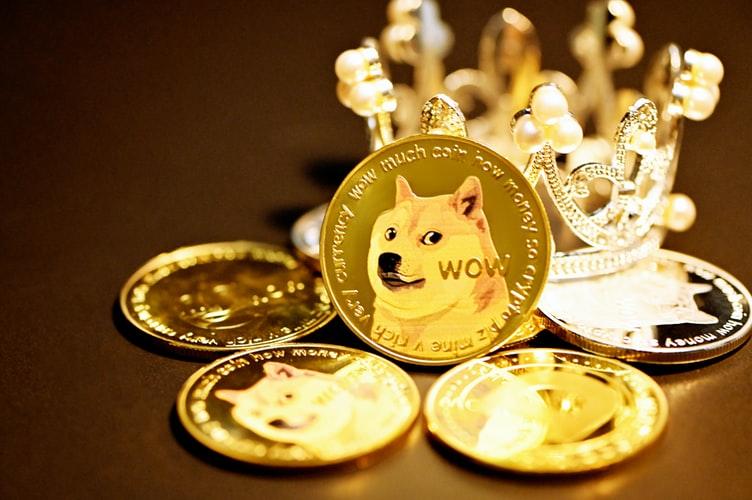 Polkadot (DOT)
Contrasting stocks, cryptocurrencies have subjective and debatable measures of their core fundamentals. Consequently, other credentials are essential when considering a particular cryptocurrency, one of them being who began the project in the first place. Gavin Wood, the founder of Polkadot, is also the co-founder of Ethereum and is the person who helped drive Polkadot to one of the top ten cryptocurrencies on the market.
The most significant advantage of Polkadot is that it can be utilized as a bridge between networks, meaning that apps can be built on DOT that work on both the Bitcoin and Etherium networks, for example. And since it's built after the pioneers in the industry, Polkadot features make it both faster and more scalable than its predecessors.
Final Thoughts
There's no question whatsoever that cryptocurrencies are here to stay. After deciding which cryptocurrencies to invest in, remember that they aren't a get-rich-quick scheme but long-term investments that might pay for your early retirement.
Follow Technoroll for more!