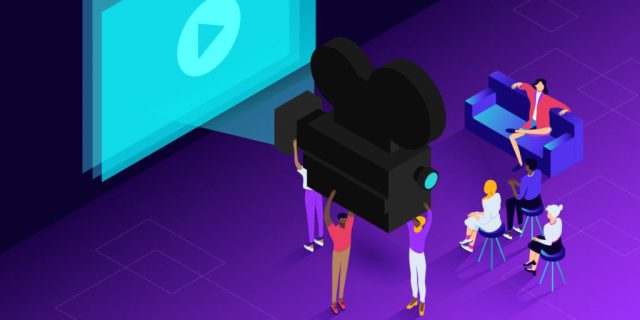 Reseller Hosting serves as a shortcut to launching your web hosting business. Instead of dealing with the complexity of server setup and building infrastructure, reseller hosting allows you to purchase server resources in bulk from established hosting providers like Verpex which already have all the technology and infrastructure. Subsequently, you can customize these resources and turn them into separate plans to suit specific requirements and offer them to your customers at competitive prices.
One of the key advantages of reseller hosting is that you don't need to be a technical genius or have knowledge to manage servers. The hosting provider takes on the responsibility of server management and security, allowing you to focus on growing your business. Additionally, you receive essential tools like cPanel and WHM to facilitate business management. 
However, while reseller hosting simplifies the technical aspects, effectively marketing your hosting business remains a challenge. Marketing is essential to make potential clients aware of your offerings, establish trust, and encourage customer loyalty. Now, let's delve into five simple yet highly effective methods to market your hosting business and distinguish it in a crowded market.
1. Highlight Your Unique Selling Proposition (USP)
Your Unique Selling Proposition (USP) serves as the cornerstone of your brand's identity. It is what distinguishes your hosting business from the competition and explains why customers should choose your products and services. A robust USP can encompass various aspects such as:
Guaranteeing 99.99% uptime

Offering affordable yet cost-effective web hosting solutions 

Providing award-winning customer support

Additional features targeted to website security 

Optimized hosting environment for specific CMS 
Identifying what your services offer that is crucial and valuable to your target audience allows you to craft compelling marketing messages and become a more appealing hosting provider.
2. Define Your Ideal Customer
To create a successful marketing plan, it is important to understand your target audience. Tailoring your marketing strategies to specific customer segments allows you to employ the right USPs, keywords, advertisements, and content to drive sales.
As a hosting reseller, concentrating on a niche audience can be particularly advantageous. For instance, you might choose to focus on:
Local restaurant owners

WordPress bloggers

Bakeries and cake shops

Web Developers looking for hosting

Start-up businesses 
This targeted approach enables you to offer hosting services that precisely meet the needs of your chosen customer segment. 
3. Study Your Competition
The web hosting reselling landscape is full of competitors, each with its unique strategies and strengths. To gain inspiration and insight, researching your competitors is an important step in becoming a successful reseller.
You should try to examine their marketing tactics, identify the keywords they rank for, look at what sets their services apart, and even analyze their SEO techniques. This research provides valuable information about the services your target customers are interested in and likely to purchase. This will help you identify opportunities to stand out in the market.
4. Use Social Media
Social media platforms have a very large user base, with over 4 billion people worldwide actively engaged on platforms such as Facebook, Instagram, LinkedIn, and Twitter. This presents a golden opportunity for social media marketing to connect with existing and potential customers.
If you want to cash in on this opportunity, it is essential to actively engage with your target audience, respond to their queries, and establish a presence on all platforms. 
Additionally, consider investing in advertisements and banners to raise awareness about your hosting services. Paid ads on social media tend to have a high return on your investment, compared to other paid marketing strategies.
5. Leverage Email Marketing
Email marketing is a good way to keep communicating with your target audience and informing them about your offerings. Craft emails containing information about sales, discount codes, or informative newsletters with captivating subject lines to capture your readers' attention and encourage them to engage with your content.
Personalization is key to effective email marketing. Ensure your emails are tailored to your audience, incorporate high-quality visuals, and effectively convey your brand message.
Conclusion
In conclusion, while reseller hosting can be a lucrative endeavor, it requires diligence and a well-executed marketing strategy to thrive. By implementing the marketing techniques outlined above and ensuring your customers are satisfied, you can establish and grow your reseller hosting business and achieve a substantial income.
Follow Technoroll for more!
Editorial Staff of the TechnoRoll, are a bunch of Tech Writers, who are writing on the trending topics related to technology news and gadgets reviews.