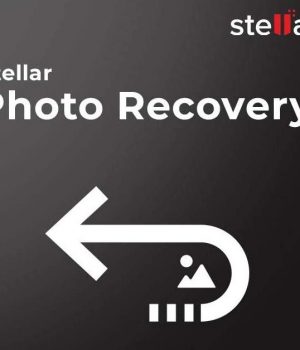 Stellar Photo Recovery Review 2021
One of the most useful tools for recovering accidentally lost photos, videos, or audio tracks is Stellar Photo Recovery. It can be used to scan a specific region of your storage device and recover accidentally deleted files. The program's primary benefit is that it can analyze hard discs, external drives, and memory cards of all types. This software allows users to recover data from a variety of storage media, including SD, CF, and MMC cards as well as damaged or formatted memory devices.
Pros Of Stellar Photo
Preview option with well-thought-out user interface design
Uses CDs and DVDs
Simple to learn and use
Compatible with the vast majority of memory cards and digital cameras
Examines storage devices having a capacity of greater than 2TB
Cons Of Stellar Photo
It enables you to search your device's storage. If everything goes well, the user will get a list of all the files that were successfully restored. ListView, Thumbnail View, and Cover Flow View are just a few of the advanced features available in this program. One file, or a selection of files, may be recovered using the Stellar Photo Recovery program.
Stellar Photo Recovery Features
Standard or sophisticated scanning modes are available for data storage. The latter has a large number of tools that let you choose from a variety of sectors and file types. It's useful if you just want to scan a portion of your hard drive. Alternatively, you may make a backup image of your data storage device and use it to restore files from the image. It's particularly helpful when working with potentially damaged equipment.
1. Quick and Easy Scanning
Stellar Photo Recovery makes photo recovery quick and easy. You can easily restore your data by following a few easy steps. To begin scanning a disc, click on the Start Scan button and then choose the disc from your computer's hard drive.
You may narrow down your search by specifying file types or specific regions to examine. The software will sort the files by format once it has examined the disc. Afterward, you'll be able to restore any files you require.
2. Comprehensive Scanning with Deep Scan Option
A file's signature may be used by this scanning program to locate it. If fast scanning does not provide any results, you have the option of doing a deeper search to increase your chances of finding a deleted file. Using this software, you will be able to retrieve the desired file and restore lost data with ease.
3. Preview Scan Results in Different Ways
File Type, Tree View, and Deleted List are the three choices available for seeing the recoverable files. Trying to figure out which files should be retrieved takes time.
File Kind makes it easy to locate a certain type of file. Tree View was created with the goal of making it simple to locate a folder containing a deleted file. Deleted photos, movies, and audio files may all be recovered by utilizing the Deleted List feature.
4. Recovers Photos & Videos from Encrypted Drives
If you need to recover encrypted video, picture, or audio data, this software is a godsend. It works flawlessly with BitLocker-encrypted drives, folders, and volumes.
If a password is requested, scan the chosen disc first and input it. Files may be recovered from an encrypted HDD, SSD, flash drive, or SD card.
5. 100% Reliability
Because it's from a reputable developer, there's no need to be concerned about your PC being infected. In order to scan your disc space and perform file recovery, it cannot remove or modify system files. As long as you have antivirus software installed, the installation file and installed application are totally secure.
6. Supports 50+ Formats for Recovery
There are no limitations on what the software can do since it supports all of the most popular raster image formats. Additionally, it's capable of restoring RAW data from a wide range of popular digital cameras.
7. Memory Card Recovery Feature
If your storage device has been damaged and you fear you've lost all of your photos and media data, don't be alarmed. This program is capable of recovering data from a wide range of storage devices, including USB flash drives, memory cards, and SD cards of all sizes. Additionally, it is compatible with a variety of flashcards, including compact flash, CFast, SmartMedia, and MultiMediaCard, as well as cards such as XQD, eXtreme (xD), Eye-Fi WiFi SD, and P2. Having an SD card for DSLR like the SanDisk, Transcend, Lexar, Toshiba, or Kingston is also helpful.
8. Works Smoothly with Storage Capacity > 6 TB
In addition, unlike many other comparable programs, Stellar Photo Recovery can readily operate with big storage capacity devices. Because it's a pro-level tool, it can recover data from drives up to and including 6TB.
Stellar Photo Recovery Prices
Stellar Photo Recovery is available with three different types of licenses:
Free Version
Standard – $39.99
Professional – $49.99
Premium – $69.99
You may restore an infinite amount of lost files with any of the available options, and each choice grants you a lifetime license. There is a Free version available that supports the recovery of 10 media files. Once you've paid for a copy, you'll get an email with a link to it. Photo recovery is all that is included in the Standard license, however repairing JPEG pictures is also available with the Professional license To fix videos, you'll need the most sophisticated Premium edition. Plan ahead of time, and decide which data you need to recover. The Standard license is the best choice if you just need to utilize the most basic recovery tools.
How to Use Stellar Photo Recovery
Using the Stellar is easy enough. It requires just three steps and then you are ready to get back the files that you are missing.
Here are the three steps that will let you find the files:
Select the drive on which the files have been lost. Select Scan from the drop-down menu. As soon as you start the app, you'll be able to see the available drives. You can see whether any of your files have been accidentally deleted. Avoiding superfluous information is easier if you examine the exact disk where the files were lost. You are now prepared to select Scan from the menu. The drive will begin to be inspected as a result of using this command. The amount of time required varies based on the drive's size. There's no need to stop the scan in the middle of it. To free up your time, you may minimize the window and let the scan continue in the background. Checking the Advanced Settings tab will allow you to shorten the scan duration even further. Make a note of the file type you're trying to restore.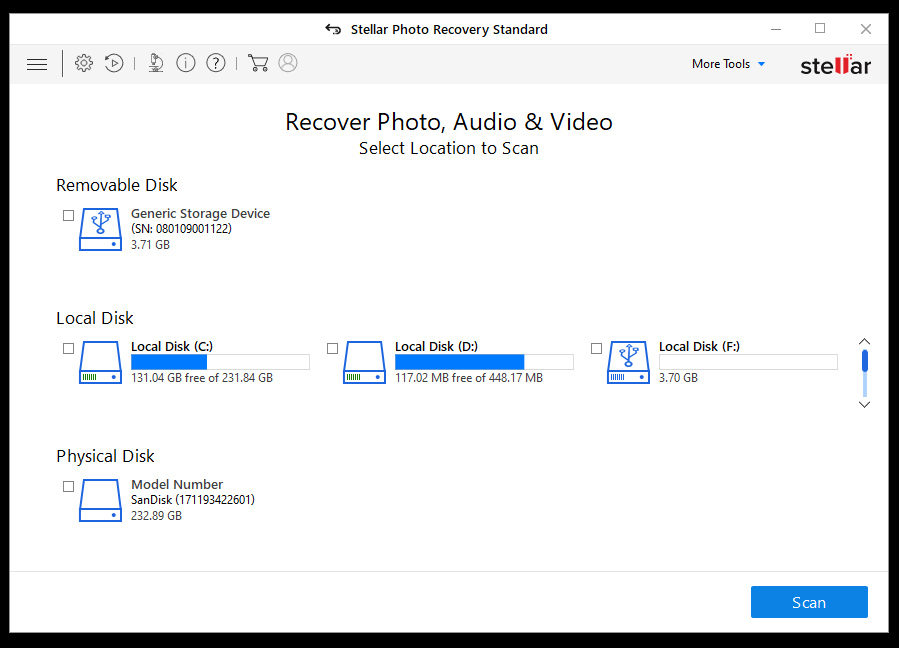 Restoring the files is as simple as clicking on the desired one when you've finished sorting them. You will be informed of the files you need to retrieve when the scan is complete. Look through the directories to see if there are any files you wish to recover and then choose them to recover. Put a tick next to the option that will assist you in regaining access to the files.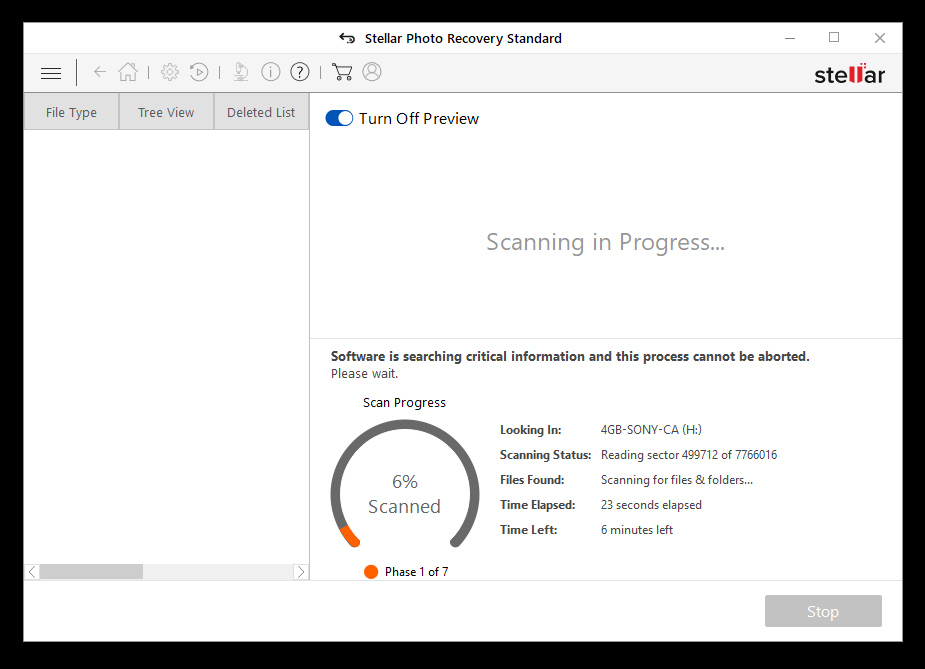 Now is the moment to get your life back on track. When you're finished, select Recover by clicking on the file you want to recover. Once you've finished, you may begin saving the files you've retrieved. Once the files have been recovered, you may examine them and save them to the system. This procedure takes no time at all. One RAW file may be saved in a matter of seconds. As a result, several pictures can be recovered in a matter of minutes.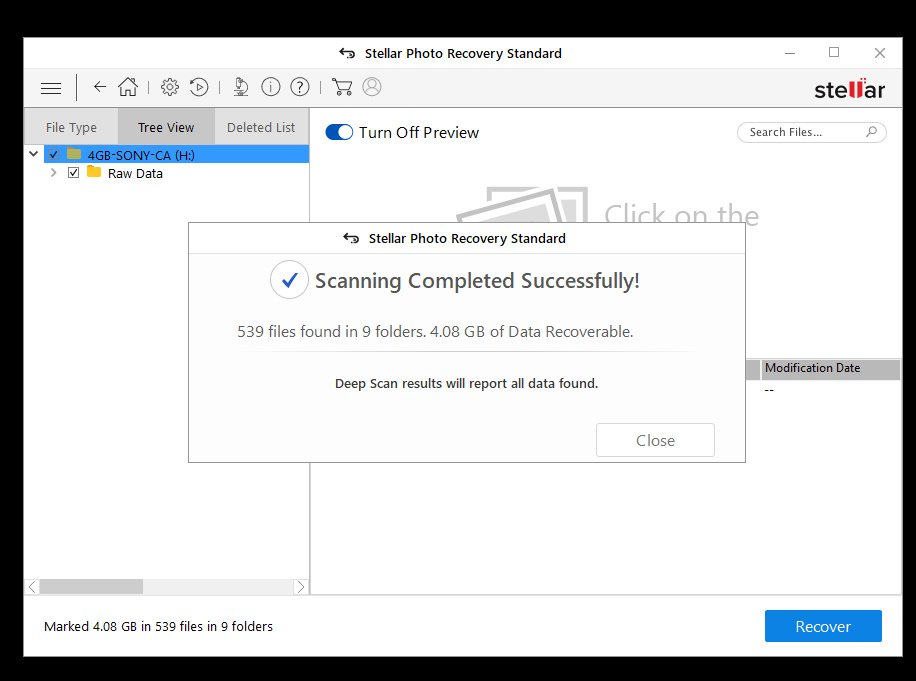 Once the procedure is complete, all of the recovered files will be returned to their original locations in the parent folder.
You may go back and collect additional photographs even after you've finished the initial recovery sweep. You only have to go back to the list of recoverable files and acquire the different sorts of files that are available if you unintentionally recovered the files and then discovered that they were incorrect. This does not necessitate doing a fresh scan of the disk.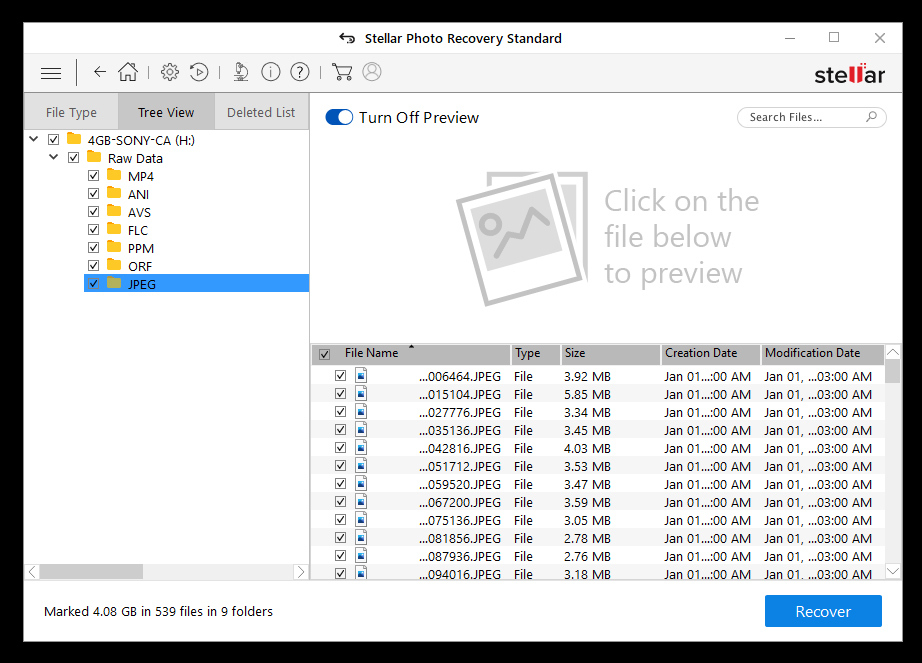 You may still scan the data after exiting the Stellar Recovery app. Using the previously scanned disk means you don't have to go through the recovery procedure again after you've had enough of it.
Which File Formats Stellar Photo Recovery Can Recover?
All types of multimedia data, including raster, vector, and RAW camera files, movies, and audio files, may be recovered using the program. If your desired format isn't listed among the supported file formats, you may create a new file type.
Can I Recover Deleted Images From A DSLR Camera?
Yes. Stellar Photo Recovery program may help you recover lost photographs from your DSLR camera. Installing and using the program is as simple as following the on-screen instructions. The program will run a scan on the attached disc and attempt to recover any pictures or movies that have been accidentally deleted or lost.
Follow Technoroll for more!