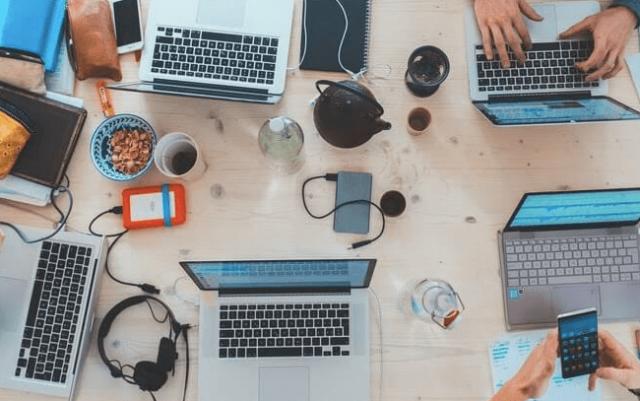 Restore deleted files and folders on your PC, your Android device or iPhone with the best data recovery software
Data recovery software can be an invaluable tool. At some point, most people learn the hard way about the importance of backups. Chances are you already have something set up, perhaps using a cloud backup such as Google Drive, Dropbox, or Microsoft's OneDrive. You might have everything routinely saved to a USB stick or to an external hard drive as well. You might even have all three in play, which is actually the recommended way to protect against data loss.
However, while syncing files and folders across multiple devices make it easy to save them, it unfortunately also makes it easy to delete them by accident. Trying to organize and rearrange folders is a great way to accidentally misplace an important file, only to realize what happened too late.
While there are a number of data backup software options, and disk cloning software that can make the process of data recovery relatively simple and easy to do, if you don't have anything like this in place then in the event of a hard drive crash or corrupted drive you will need dedicated data recovery tools to help restore your missing files and folders.
Here we'll feature the best in data recovery software, starting the vendors who offer paid software often with free versions, then we'll cover some of the free file recovery software still available on the internet.
Best data recovery software
Stellar Data Recovery
CrashPlan
OnTrack EasyRecovery
EaseUS Data Recovery Wizard Pro
Data Rescue 5
Paragon Backup and Recovery
MiniTool Power Data Recovery
Recover My Files Professional
Wise Data Recovery
GetDataBack
1. Stellar Data Recovery
Stellar Data Recovery is a free all-in-one data recovery software suite that offers a range of features. As with most programs, it can recover files of folders that have been accidentally deleted, even when emptied from the Recycle Bin.
However, additional options available include the ability to recover data from missing or lost partitions, not least due to having a corrupted harddrive. It can even recover data after a full system crash, even if the harddrive will no longer boot.
On top of this, Stellar Data Recovery can also recover files and folders that have been lost, deleted, or otherwise damaged by a computer virus or other malware.
Running the software is as simple as clicking "select", then "scan" then recovering the files you need. You can recover any file type, and even recover files from other storage media, such as USB drives and SD cards.
If this all sounds too good to be true then the caveat is that there's a 1GB limit for the free version of the software. To recover more you will need the standard edition which retails for $49.95 (£42) and allows unlimited data to be recovered.
Alternatively, there is a professional edition available which has advanced options, such as disk images and CD/DVD recovery.
2. CrashPlan
Once the darling of free backup solutions for the home user, CrashPlan has since shifted its focus to the enterprise arena with its CrashPlan for Small Business offering.
And CrashPlan is certainly a favourite around here – in fact our official company machines here at TechRadar all run Crashplan, and it's saved our bacon on more than one occasion. It's not quite the same as the traditional file recovery apps that we've covered in this article – it's a backup service first and foremost – but it's so comprehensive that it almost counts.
Crashplan, you see, stores absolutely everything. It chugs away in the background and makes full, detailed backups of your entire machine starting with the newest files first. It then sifts everything into virtual buckets so you can get quick access to the files that matter most.
Critically, though, Crashplan even stores files you've deleted. You can switch this feature off, but we wouldn't: your backups are fully encrypted, so even those deleted files will be safe from prying eyes, and you never know when you might need to retrieve that long-discarded (or virus-removed) file
3. OnTrack EasyRecovery
Ontrack EasyRecovery comes in a number of different options, all intended to help provide the complete recovery of data under a range of different data loss conditions.
A free version allows you to recover up to 1GB, so isn't going to be particularly helpful except as for a tester for most people. The Home edition allows for the recovery of files and folders that have been accidentally deleted, though it can also recover them after a virus infection.
The Professional edition allows you to create disk images as well as recover data from CD's and DVD's, while the Premium edition doesn't just have the ability to clone HDD's and SSD's, but can also repair corrupted photos or videos.
The Technician and Toolkit editions are even more powerful, allowing for lost or reformatted RAID volumes, but also come with commercial licensing for commercial use, working across Windows, Mac, and Linux systems.
Prices rise accordingly for the level of data recovery required, and while some of the more advanced tiers don't come cheap, we can speak from experience in saying the cost can be worth it for a successful full data recovery.
4. EaseUS Data Recovery Wizard Pro
EaseUS isn't overstating the 'Wizard' part of this software's title – it really is straightforward to use, taking you step-by-step through the recovery process. Run it quickly enough after disaster has occurred and it'll be able to resurrect just about everything, from inadvertently-deleted partitions to virus-ruined files.
The full package is still one of the more affordable solutions we've seen for resurrecting crashed RAID setups – certain packages hide this functionality away in their premium versions. While there are definitely more advanced recovery packages out there, and certainly some cheaper ones, this is the one we'd keep on our shelf for those not-so-special occasions.
Pricing starts at $69.95 for a one-month licence, with a one-year license costing only $99.95. A Lifetime Upgrades license is available for $149.95.
5. Data Rescue 5
Optical media might be gasping its last breaths, but it still has uses. It's notably handy for enabling the likes of Data Rescue 5, which comes on a bootable CD so that you don't risk damaging a bad drive any further when you come to retrieve your lost files from it.
Fire up Data Rescue, follow the simple steps, hook up an external drive, and it'll do a deep forensic scan for your files and pull off the files you select, as long as they're recoverable. It'll also run as an application, grabbing your files from external discs and SD cards.
If you're in a hurry we'd look elsewhere, because the painstaking scan takes a good long while to run through, and also because you'll obviously need to get hold of this on physical media rather than in downloadable form. It does use excellent recovery routines, picking up more files than most, so it's a good option if you've exhausted all other possibilities.
Mac users lacking optical drives should look towards Data Rescue 5 for Mac instead. It is specific macOS software that comes on a bootable USB drive and can cope with Boot Camp partitions as well as regular macOS drives.
6. Paragon Backup and Recovery
We've previously looked at Paragon Rescue Kit Free in our guide to free recovery software. Now along comes its big brother, Paragon Backup and Recovery, stomping in and demanding money. Should you acquiesce, given that there's such a powerful tool already available for free?
Perhaps. Bear in mind that this is a two-pronged tool, half of which will squirrel your data away safely while the other half concentrates on getting you back on your feet in the event of a crash. It's not meant for those moments where you've stupidly deleted your files or formatted a partition – it's more suited to those times when everything explodes.
There's support for bootable WinPE recovery media, advanced backup facilities to ensure the exact bytes you need are cared for, and when you're ready to recommit them to a new drive, Paragon Backup and Recovery even helps you get up and running on hardware which may be very different from that which you were using originally. Very handy.
7. MiniTool Power Data Recovery
MiniTool is broken down into five distinct modules. There's 'undelete recovery' which, as you might expect, attempts to pull files back after accidental deletion. 'Digital media recovery' tries to put the right SD cards or USB drives that have somehow gone bad. 'Lost partition recovery' is there to look after your boot records if one of your partitions has somehow gone missing, while 'damaged partition recovery' is the real powerhouse of the suite, pulling data off otherwise uncooperative drives.
It's the fifth tool that we're most interested in here, though: CD/DVD recovery. How many of us have made backups onto CD-Rs not realizing that they're very much a temporary storage method? While crumbling discs can't all be rescued, run them through MiniTool and you may at least see some results. It's a slow process, but it could be worth it.
8. Recover My Files Professional
Few of us run just a single PC these days, so it's handy that a single Recover My Files license covers two installations. It can cope with FAT, NTFS or OS X HFS-formatted drives, offering up a preview of its found files before you pick what to recover – sometimes files are deleted for a reason, and you may prefer them to stay that way…
We've plumped for the Professional version ($99.95, around £80) here mainly because of the inclusion of a hex editor and RAID recovery, features the Standard edition ($69.95, around £50) doesn't include and which it could be costly not to have.
You probably don't need to go the whole hog with the Technician edition ($349.95, around £270) unless you're administering a whole network of machines – it includes a hardware USB dongle which enables you to move your software activation to the machine that needs it, but that price is way beyond personal use.
9. Wise Data Recovery
When it comes to ease of use, it's hard to beat Wise Data Recovery. Although this free data recovery software doesn't have a wizard-led interface, there are no complicated configuration settings to worry about either.
Tracking down recoverable data is a simple matter of selecting the drive you want to check and clicking 'Scan'. Alternatively, you can use keywords to search for recoverable files so you don't have to wade through quite so many results.
Whichever route you choose, recoverable data is presented in an Explorer-like tree structure that makes it easy to tell where it was originally stored. Like all the best free data recovery software, Wise Data Recovery uses a traffic light system to indicate the health of files (and therefore how likely it is that you'll be able to recover them intact, and there's a file preview feature so you can identify files that have been detected.
You can recover individual files, or entire folders at once, but selecting numerous files in several locations means performing several operations.
10. GetDataBack
One purchase gets you three flavors of GetDataBack: Simple, which has a streamlined interface and can be pointed at FAT, NTFS or EXT formatted drives to hunt for files, and a pair of classic versions focusing on NTFS and FAT drives specifically. The latter two have been around and updated since 2001, and while their age might suggest they may be splitting at the seams, data is still data, and they can find it.
All three packages can be run from a live CD or from within a WinPE bootable Windows environment, meaning you can fire them up without risking much destabilization of your drives.
GetDataBack Simple is, we'd suggest, particularly useful for laypeople – if you don't know how a particular drive is formatted, or even what FAT or NTFS means, the unintimidating interface and basic language might still be able to help you pull files back. More advanced users, though, could benefit from looking elsewhere.