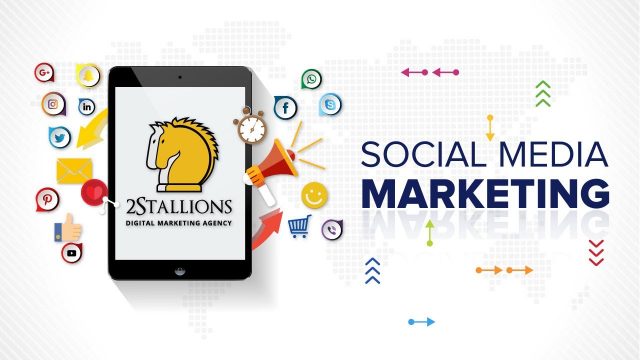 Millennials and Gen Z have a few common traits. They are currently a large demographic at 31.5% and 32% of the global population. They are also attention-deficit when it comes to the World Wide Web. You need to provide information and entertainment, quick and easy, or you will lose their attention. Hence, a captivating social media campaign might get them to notice you.
When it comes to a digital strategy for your business in the UK, you need to ensure that you cater to this large population. A reliable social media agency can get the job done for you. But with so many mom-and-pop shops cropping up, how do you find one that you can trust? Read on; this should help.
1. Ask For Their Success Stories
Any agency worth its salt has a few successes under its belt. When looking for an agency that handles the social media pages for your business, it should be able to share the links of its successful campaigns. A current FB page speaks volumes about how good they are since Facebook is the UK's most popular platform.
2. Ask How They Measure Success
With social media, success can mean different things to different people. You may look at the increased sales as a measure of success. Another individual may look at the number of likes or increased engagement as a sign of success. Therefore, you need to be clear about the goal you are looking to achieve from your social media campaign.
While increased sales may not be an immediate result of a successful campaign, it will be the residual effect of your marketing efforts. Discuss this with the social media agency about the best way to increase sales through the campaign. This will ensure that you are on the same page when it comes to measuring success.
3.Ask For Industry-Experience
Some agencies are good at a few products, but they aren't that great with others. Therefore, it is better to check if the agency you are considering has industry-specific experience. It helps if they already know the kind of audience they are dealing with. It results in less homework and fewer misses.
No matter who your clients are, this applies to all. After knowing the preferences of customers, you can design a campaign that is niche-specific.
4.Strategic Inputs Can Be Handy
There is a distinct bifurcation when it comes to strategic decisions and social media marketing. An agency will handle the marketing end of the business, but you will have to make all other strategic decisions. For example, if they can share insights like 20% of UK Instagram users will engage with a business profile, you can tweak your campaign accordingly.
If the agency can provide strategic inputs based on experience, it can add value to your decision-making process. However, they don't need to do it. If you expect them to offer insightful inputs, you need to discuss it upfront.
5.The Team That Will Work on Your Account
This is a crucial point to consider. You are already outsourcing a part of your marketing campaign. If it is outsourced further, the results may get diluted in the process. The agency may use freelancers, but outright commissioning another agency may not be in your best interest.
6.Your Account Manager's Experience
Not to be discriminating, but the experience that your account manager has is relevant. You can be straddled with a newbie and expect great results. When we talk about experience, it is not their age, but their expertise in social media marketing.
You may look at the experience in terms of the number of successful campaigns they have rolled out in the past 24 months. Also, check their LinkedIn profile. Since 40% of UK LinkedIn users actively visit the site every day, you should be able to get valuable feedback about your account manager.
7.The Cost
High-priced does not necessarily mean high quality. When shopping for an agency, get quotes from several of them. This will help you compare prices based on relevant-experience and campaign success. You may discuss an all-in-one contract or pay-as-you-go terms.
Your business's digital strategy can have a far-reaching impact on the overall brand image. Every post on social media will result in either engaging or disengaging visitors.
When you hire a social media agency to handle your digital marketing efforts, you can make conversations start. They will make sure that your campaign is a perfect blend of content, visuals, audio, coding, and statistics. Let the professionals run the digital campaign while you focus on strategic business decisions.
8. Check for Branded Designs
You know you have chances of selling your products or service, seconds into when the customer visits your website to learn more. We understand that, hence we have the master UI and UX designers who completely understand what the terms mean, and not just the definition. A UI design company based on the service with an efficient user-interface. We create simple, intuitive and efficient user experience, because we completely understand the powerful UI and UX experience. It just doesn't go theoretically, since we do our research, put our creativity onto the design and determine the ROI we can deliver. Yes, it is hard work and we do not settle down on something that's less than the best.
Author bio: Erica Jones is a freelance writer and a GOT fan. Apart from writing Technologies, she likes to read & write fiction. More than anything, she loves to spend her time with her family, explaining technologies to the elders