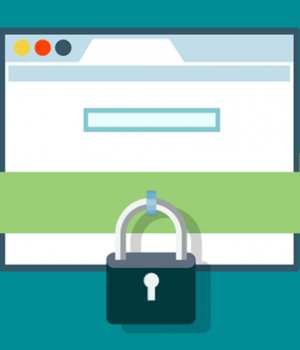 As a business owner, you know how important it is to make an excellent first impression on your potential customers. Today, one of the best ways to do so is online through social media and a website. No matter the size of your company, a well-done, professional website is necessary for your success.
Knowing where to start with a website can sometimes be a little challenging, especially for those who have never made one. From choosing a web host to performing a domain lookup, here are a few tips to get a great business website going.
1. Set the Theme 
An important step you should take is to define what kind of website you think your business needs. The purpose and function of your site will require different layouts or applications that can help create a great user experience. For example, if you are a freelancer photographer, your business might benefit from a portfolio website. On the other hand, lawyers might have more success with a blog-style website, and someone selling products could benefit from an e-commerce website with shop features.
2. Choose the Best Domain Name
A domain name is your website address. It is one of the most crucial elements to online success because it is one thing your customers will use repeatedly. When choosing a domain name, you should choose something that is:
Easy to spell

Easy to remember

Doesn't include numbers

Is as short as possible
Once you have selected a name, you can use a domain lookup tool to see if it is available.
3. Choose Your Platform/Host
The web host that you choose to host your website will directly influence the website-building process. Each web hosting company offers different features and is known for different things. Each has its own version of website builder portals, some have the option of using a built-from-scratch site, and others even offer professional site creation. Be sure to check their websites to see their main features, and then read online reviews to see if there are any cons or setbacks about the provider.
4. Create an Engaging User Interface
Your website interface should be as engaging as possible. Remember that it will be the first impression of many potential customers. Use high-quality and relevant graphics, incorporate calls to action, and ensure your website navigation is intuitive. You should also include a mobile device-optimized version of your website, and most people tend to use their phones to research purchases.
5. Optimize Your Website for Search Engines
Last but not least, Search Engine Optimization will help your website get to even more potential customers. It can increase the number of visitors to your page, increase conversions, and help sales. Some essential SEO elements are:
High-quality content

Keyword implementation

Optimized pages for fast loading speed

Mobile-friendly site

Use of internal links
By implementing a solid SEO strategy, you will be sure that the customer can find you and your product or service. What good would it do to build a beautiful website if no one can find it?
Follow Technoroll for more!
Editorial Staff of the TechnoRoll, are a bunch of Tech Writers, who are writing on the trending topics related to technology news and gadgets reviews.