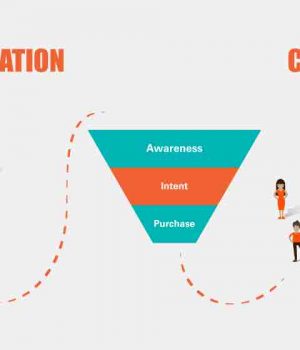 No matter how well you manage your roofing business, lead generation can be a huge challenge. Having enough new customers on an ongoing basis is not easy. Following leads can be a full-time job, let alone closing deals and making conversions.
Lead Generation Ideas
Lead generation is a marketing process that involves attracting and qualifying prospective buyers who intend to purchase a specific product or service. Lead generation is at the front end of the sales funnel, which means that business owners have to go out into the marketplace and find new customers.
If you're doing everything you can to generate new leads for your roofing business but are still coming up short, it might be time to look at some innovative strategies to help you find untapped markets and find new customers. To help you out, here are several lead generation strategies to get you started:
Improve your website's SEO
Search engine optimization (SEO) is the first way to bring more traffic to your site and get new leads. Most home roofing business owners struggle to optimize their website for SEO, even though they understand the important role content plays in ensuring their site's pages are highly ranked by search engine algorithms.
According to a recent study, 97% of consumers said they'd turn to the internet for services and product information before choosing a service provider. Furthermore, 92% of these people will visit a contractor's website in their search. It's no wonder then that having an optimized website is so important.
Take advantage of Management Software
If you're using pen and paper to write quotes and generate invoices, you're behind the times. There are fantastic lead generation tools on the market that can help you manage your business more efficiently and close more deals. One such tool that has been developed specifically for the roofing industry is the service management software from Jobber. 
Software such as this allows roofing businesses to manage leads more effectively by tracking the entire sales process––from lead capture to invoicing. This also allows business owners to see what works and what doesn't, allowing them to tweak their process and improve their conversion rates.
Advertise on Social Media
Using paid advertising to promote roofing services is a good strategy for earning new leads for your business. But one of the best ways to pay for ads is through social media. Conveniently, there are plenty of tools and social media platforms from which you can choose to advertise your company's offerings.
When advertising on social media, you want to create ads entertaining enough for people to stop and read. The goal of your social media campaigns is to get people interested in your services enough that they click on your ad, visit your website, and contact you about roofing their homes.
For example, instead of writing a plain text post that says, 'We're the best roofing company in town!' you might consider uploading an original video of your team on the job or showcasing a customer talking positively about your business.  Such an approach will give you more credibility and help you stand out from the other roofers in your area.
Get listed on local review sites
One of the best things that you can do to increase brand awareness and get more quality leads is to get your company listed on local review sites.  Most business owners don't realize how many people visit these pages for information, and you can take advantage of that by listing your roofing company there.
Here are a few strategies you can use to improve your ranking on such sites:
Ensure that you have an up-to-date and professional online profile:

An outdated address, phone number, or wrong categories make your business look unprofessional, resulting in potential customers skipping your website.

Write good reviews for other roofing companies:

If someone searches online to find a reputable roofer for their project, they'll first see reviews for businesses listed on those platforms. So, it's essential to have a lot of positive reviews.

Respond to negative posts:

If you can effectively communicate with unhappy customers online, you might be able to turn them into customers even if they left you a bad review.
A survey shows that 88% of consumers trust online reviews as much as personal recommendations. When you see positive results from your marketing campaigns, such as increased website traffic and communication with potential customers, you know that you've made the right choices when it comes to increasing your company's online footprint.
Partner with local small businesses
There's probably no shortage of other small businesses looking to generate leads in your area. Some of these companies might operate in the same industry as you, while others may have nothing to do with roofing services at all. It's worth reaching out to potential partners to explore collaboration opportunities for mutual benefit. 
As a roofing business owner, you might want to consider partnering with local builders who could benefit from your services.  Or perhaps you could team up with a financial company to offer financing options for potential customers. By partnering with these businesses, you can make it easier for each party to generate leads and create a more significant impact in your area.
Stay up-to-date on local events and news
Although it might be challenging to stay abreast of all the local happenings around you, it's crucial for generating leads as a roofing business owner. You should monitor what's happening in your area and read the news related to your industry.
There are many ways and resources to stay informed about local businesses and events, such as reading publications, watching local news channels, and joining relevant online groups. By taking advantage of all available resources, you'll be able to participate in conversations with potential customers while staying up to date on everything going on in your area.
Get involved with your community
While it might seem like a stretch, getting involved with local organizations and events is also an excellent way to generate leads for your roofing business. By showing an interest in your community and its members, you won't only build your brand, but you'll also get in front of potential customers that might not have otherwise heard about your business.
There are many options to get involved with your community so choose what works best for you, including hosting events at your office or participating in local organizations. 
Final Thoughts
Lead generation for roofing businesses comes in many forms and, when done right, it can be a profitable marketing strategy.  By implementing these methods and staying focused on the results, you'll be able to generate more leads, and in turn, greater revenue for your roofing business. 
Follow Technoroll for more!