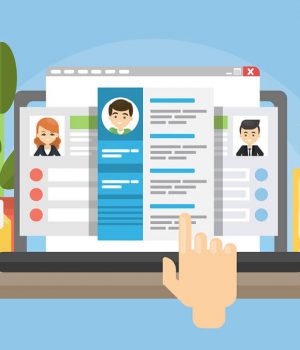 Making money online is a great way to supplement your income.
There are many ways to do it, but not all are created equal.
In this article, you will find out four of the best ways to make money online so you can choose which one works best for you.
Let's get started!
Online Surveys
Taking online service is one of the best ways to make extra money online.
Several legit survey apps and sites can help you make on average forty dollars a month.
All you need to do is create an account with a survey site, complete your profile and start taking surveys.
There is a wide range of survey topics available, from politics, the environment to shopping. So, there is something for everyone.
The amount you will earn for each completed survey varies depending on the length and topic of the survey. 
However, most surveys pay between $0.50 and $1.00.
The key to making money with surveys is being consistent and completing at least 3 surveys per day.
You won't make a fortune taking surveys, but it's an easy way to make some extra cash on the side.  Besides, it can be relaxing!   Besides, it can be relaxing! 
Online Tutoring
Online tutoring is another popular way of generating income from the comfort of your home.
If you are a qualified teacher or have expertise in a particular subject, you can offer tutoring services to students online.
There are many different online tutoring platforms that you can use to find students, such as Tutor.com or Wyzant.
Once you have been approved to work with a platform, you will choose the hours you want to work and the subjects you are comfortable tutoring.
Most online tutoring platforms charge a commission for each hour of tutoring that you complete.
However, if you can find enough students, online tutoring can be a lucrative way to make money.
Freelance Writing
Do you have a knack for writing? If so, freelance writing could be the perfect online money-making opportunity for you.
Several freelance writing platforms, such as UpWork or Fiverr connect freelancers with clients who need content.
Once you have registered with a platform, you will be able to browse through jobs that match your skills and experience and apply for the ones that interest you.
As a freelance writer, you can write articles, blog posts, or even books for clients.
Most freelance writing jobs pay per word or project, so it is essential to bid for jobs that offer a reasonable rate.
Freelance writing can be a great way to make a living, but building up a client base takes time.
So, be patient!
Affiliate Marketing
If you are looking for a way to make money online that doesn't require any skills or experience, affiliate marketing may be the perfect option. 
The basic premise of affiliate marketing is to promote other people's products and services in exchange for a commission.
There are different affiliate marketing programs available, so you need to find one that suits your interests and expertise.
Once you have chosen an affiliate program, you will need to create a website or blog to promote the products and services.
Then, you will need to drive traffic to your website by writing articles, creating videos or social media posts.
You earn a commission when someone buys a product or service through your website.
Affiliate marketing can be a lucrative way to make money, but building up a successful business takes time and effort.
So, there you have it! Four great ways to make money online. 
While this is not an exhaustive list, it should give you a good starting point.
Just choose the one that best suits your skills and interests and wait to see the fruits of your labor in no time!
Follow Technoroll for more!
Editorial Staff of the TechnoRoll, are a bunch of Tech Writers, who are writing on the trending topics related to technology news and gadgets reviews.