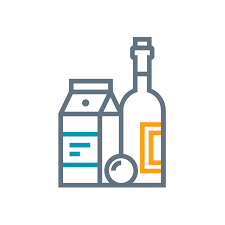 If you are considering finding some labeling software for your business, then you are not alone. You might think that is something that is simple, but it is far from it. If you have been studying this long enough, then chances are you realize that there are a lot of choices, and some of the particulars might seem to make your head spin.
Characteristics That You Need To Look Out For
What are some of the characteristics that you need to look out for? Here are some things to keep in mind:
Labeling Software Should Present A Solid Summary Of What It Has To Offer.
In order for your labeling software to be top-notch, it has to cover all of the bases. The one base that is the most important would have to be the home base, and in this analogy that would have to be the nutrition labeling. The food table is where life happens, and it is where we replenish ourselves and get ourselves ready for the rest of the day. This is why nutrition labeling is so important. The first step in nutrition labeling would be to get the right nutrition panel software for your needs. The best nutrition panel companies will offer a thorough approach, with an option where you not only can engage in a DIY approach, but some companies will even have a Registered Dietitian to help with larger accounts.
Another facet of nutrition-labeling software would be that it should feature some do-it-yourself infrastructure as well. It should have several places for you to input the basic information on all of your favorite foods, and it will come complete with a comprehensive nutrition analysis report that will be done in real time. Of course, no do-it-yourself tool is complete without allergen and ingredient statements, recipe management and storage, a weight loss calculator, and even ongoing customer support through a variety of different mediums.
Be Certain That You Choose The Right Fit.
The first thing you need to do is consider some of the major food labeling processors. When it comes to food labeling software, there are some organizing online platforms out there, and it really would behoove you to join forces with them, especially if you want your food labeling software to be top-notch. Generally, in the food labeling business, the first labeling body that you should consider being a part of would be ESHA. This medium has been there since the beginning, and they started off with the tried-and-true CD-ROM software. Of course, one of the benefits of going with ESHA is that they have always strived to be as comprehensive as possible. However, that thoroughness does come at a price. They generally will have ROM software that will need to be updated every few years at a cost that is upwards of $3,000. This is in addition to a few of training other users to the tune of an extra $2,000.
Another option would be RECIPAL, which promises you to be able to simply just get the label done. They have a do-it-yourself platform, but they also will give all of their users the option of a label review by an official RECIPAL staffer. Of course, this does come at a cost of about $40. Another great benefit to this platform is that it will have a costing tool and an inventory management interface. They will get the job done right the first time.
Final Words
As you can see, when it comes to food processing and labeling software, it really pays for you to compare shops and to do your homework. Good luck! With a little bit of diligence, you will have labeling software that will be an asset to your endeavors.
Follow technoroll.org for more!