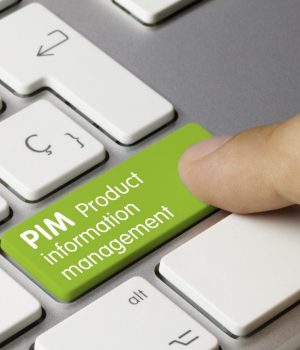 Selling a product is no longer a simple transaction. It used to be that you could carry a product on your shelves, sell it to customers in your store, and manage your inventory.
Nowadays, there are more channels to sell products, more ways to market your products, and more people involved in the sales process.
That's why companies turn to product information management software. It's on track to become an $11 billion industry by 2024. To put that into perspective, the market is about $7 billion now.
Why is product information management coming to the rescue of so many companies? How can you choose a product information management solution for your company?
Keep reading to find out.
What Is Product Information Management Software?
Product information management software (PIM) is a tool that companies use to manage their product catalog. Companies can have hundreds of different products to sell.
Each product requires its own specs, marketing plan, sales strategy, and pricing. That has to be consistent across sales channels, whether you sell through ecommerce or you have a sales team.
It's difficult to keep your marketing, sales, and customer service teams consistent with one product. Imagine the potential headaches from managing hundreds of products. There is a lot of room for miscommunication and errors.
Enter PIM. PIM maintains a centralized database of all of your product information. Your teams have one place to turn to for the latest product information. Communication is consistent, which eliminates mistakes and confusion.
Choosing a PIM
Now that you understand how PIM works, how can you bring these advantages to your organization? You have to choose the right PIM solution.
Product information management software is an investment. You need to invest in the software, migrate all of your product information to the new system, and train your staff to use it. That takes time and resources away from other projects.
One misstep in choosing the wrong platform will cost your business time and money. These are the things you should look at before choosing a PIM platform.
Type of PIM System
The first thing you'll notice is that you have a couple of different types of product information management solutions. Each type has its own advantages and disadvantages.
There's open-source software. This means that the source code is publicly available, usually for free. This may sound appealing because you could lower your costs, but there are some caveats.
Open-source software can rarely be used right out of the box. You'll need to make some customizations for the solution to work for your business. Those customizations require a lot of programming, which can cost more money.
A popular type of PIM system is a Software as a Service or SaaS solution. This is a proprietary solution (you don't have access to the source code) but requires little customization.
It's also a cloud-based service. Cloud-based solutions store your data online. Your data becomes easily accessible to everyone within your organization in real-time.
Integrations
For your company to take full advantage of PIM, you need to make sure that you can integrate your software with existing systems.
Your sales department uses one system, marketing uses another. PIM is supposed to centralize all of your data, and if it can't integrate with your current systems, it becomes pretty useless.
Data Import and Export
You're investing in PIM because it will make your life easier, and it's much more efficient to use. Migrating your current database and product information could cause major headaches.
You don't want to start over and enter your product information manually into your new system. Instead, look for PIM software that allows you to import your existing data for a seamless transition.
Bulk Editing
How many different places do you have product information? If you were to change the price of one product, where do you need to turn to update the information?
There are probably spreadsheets, marketing materials, sales channels, and more places to update the information. That can take hours to do, and you still might miss an update.
There are PIM solutions that offer bulk editing. You can make a few quick updates since everything is centralized. That will save you hours on end.
Onboarding and Ongoing Support
It's a big undertaking to migrate your systems to PIM. After the migration, you'll still need to train your staff to use the software. Your company needs additional technical support afterward, too.
You want to ensure that the product information management software you choose does provide support in these areas. You'll find there is a huge difference between open source and SaaS solutions.
You'll pay more for SaaS, but you will have support. Different providers offer different levels of support, so you need to be clear as to what the software vendor does for new clients.
With open-source software, there is little support available. You're going to make your own customizations, and they're typically not supported by software providers. It would be up to your IT team to provide technical support and training to your staff.
Choosing the Best PIM Solution
There's little doubt that product information management software can help businesses of all sizes manage inventory and product sales. The main benefit is that PIM centralizes everything related to product sales, keeping everyone on the same page.
When you do choose a PIM solution for your business, there are a few things that you need to look for. You need to think about your business needs and find a solution that's easy to integrate, use, and provides the metrics you need.
Are you looking for more business and technology tips? Visit the homepage of this site for more articles that will help you manage your business.