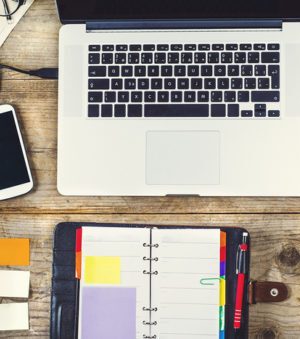 More people than ever are launching a business from home and making some serious profits. Unfortunately, setting up and running a business well is just as hard as ever, and more new businesses fail than thrive. If you have a killer business idea that you're thinking about launching, then having the right pieces in place before you start selling is critical. The good news is that it's never been easier to get everything you need and to launch your business idea. For budding entrepreneurs and those that are tired of working for someone else, here are the must-haves that your new business idea can't be without.
A Business Plan
You might think that you only need a business plan if you're going to meet your bank manager for a business loan, but that's outdated thinking. A strong business plan is more than just a single page that explains what you're selling. Instead, it needs to be a living document that evolves with your business, with key research carried out on target audiences and growth strategies. There are thousands of business plan templates available online, and no business launch should go ahead without one.
A Marketing Plan
If people don't know about your business or your product, then they won't be able to buy from you. Marketing is going to be a major task for your new business, so you need to be up to date on those marketing methods that deliver the best ROI. Traditional marketing is still valuable for certain industries, but most home businesses should focus on digital marketing basics such as SEO, content, and email newsletters. 
Website Basics
Launching a home business usually means that you don't have a physical store, and that means you need to focus on your online store. A good website is a representation of your business, and that means it needs to look good and be easy to use. If it's too slow to load, the navigation is confusing, or pop-ups are getting between your customers and purchase, then your business will be much weaker. There are many hosting platforms available for better website performance, and the SiteGround vs Bluehost battle continues to rage. Do your research and find the website hosting platform that delivers what your business needs.
Customer Engagement
Every decision that you make about your business needs to be considered in terms of how it affects your customers. You should have already identified your target audiences and your brand tone of voice, and your content should be reflecting those demographics. However, you will also need to engage with those that engage with you. Take the time to reply to comments on social media or your latest blog post. The more that you positively engage, the more trust those consumers will have in you, and that brand awareness can be all the difference when it comes to your sales figures.
Final Words
Despite so many technologies and trends to keep up with, the modern business launch is more achievable than ever. However, by overlooking the importance of the basics, businesses will always have less impact. Take the time to build the right foundation, and your home business could become your main revenue stream