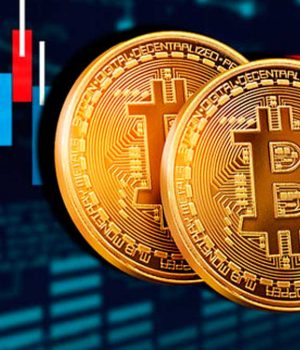 When Bitcoin broke the 2017 record in value and topped $20,000, most of the experts thought that only two scenarios – Bitcoin would either stabilize at that price or plunge, just like it did in 2017. Just a reminder, after Bitcoin topped $19,000 in December 2017, its price plunged by 80% in the next year. 
But, the cool thing is that none of that happened. Not only did Bitcoin maintained its stability, but it kept growing and growing. In April 2021, this cryptocurrency reached its peak as it went over $63,000. Although Bitcoin has dropped since it still holds a massive value – around $40,000. We wanted to take a look at some of the factors that played a major role and helped Bitcoin cross $60,000 in value and still remain with a high price tag, even though its value went down. Let's dive into the details.
The Market Growth 
First of all, the market has grown. The demand for Bitcoin has never been higher. Supply and demand are key factors in the making of the price of any product and the case is the same with Bitcoin. This cryptocurrency is finite. So, while the supply remained relatively the same, the demand increased a lot. The bigger the demand and the smaller the supply is, the more valuable one product or service, in this case, Bitcoin, will be. 
Trading Was Made Easier 
Several years ago, the process of trading was far more difficult due to the fact that traders didn't have any tools to battle Bitcoin's volatility. All of that has changed now. Some of the most reputable Bitcoin trading sites started using AI systems that are able to analyze the market and predict Bitcoin's near-future fluctuations. 
One of those sites is Quantum AI and to gain access to their services, traders just need to register. The process is very fast and simple and after it is completed, they will be most likely need to verify their identity, which is also easy. All that is required is to supply the trading site with a valid ID, driver's license, passport, or any other document that will prove that you are a real person.
These types of advanced services helped traders maximize their revenue and motivated them to choose trading sites over Bitcoin ATMs. Now, it is worth mentioning that the profit is not guaranteed, but the chances of making it are higher.
Institutional Interest 
Institutional interest also played a major role in Bitcoin's road to $63,000. The most notable investment took place in February. In mid-February, Tesla announced that they will be investing $1.5 billion in Bitcoin and that investment managed to cause a spike in Bitcoin's value. 
In just a few days, Bitcoin went from $47,000 to more than $50,000. What's even better about it is the fact that many companies followed Tesla's footsteps. Additionally, a great number of global brands such as Expedia, Microsoft, Shopify, and Starbucks already accepted payments with Bitcoin. The greater the interest in Bitcoin is, the higher its price tag will be, and that is exactly what happened with these companies.
What The End of 2021 Holds for Bitcoin?
As of mid-2021, Bitcoin is experiencing a small drop in value, but this is no wonder since this cryptocurrency comes with a very high volatility rate. That means that it will rise on some days and will drop in value on others.
The recent drop in value is actually a green sign for many experienced traders as they are able to purchase Bitcoin at a cheaper price than the one just a few months ago. This is very good news because experts have stated that Bitcoin has the potential to rise as high as $100,000 by the end of 2021. 
Follow Technoroll for more!