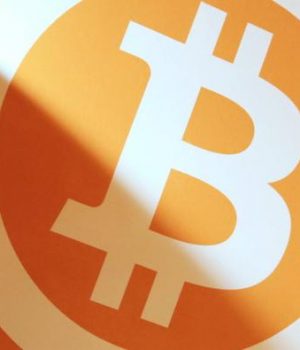 Cryptocurrency is a type of digital money that isn't managed by a central system such as the government. It is based on blockchain technology – and by now, most of us have heard of Bitcoin. With this digital currency continuing to gain an ever-increasing amount of traction on Wall Street and more cryptocurrency options becoming available, here are some of the main ones to watch out for and consider investing in this year out of the over 5,000 cryptocurrencies that are currently available on the market. 
Bitcoin
Any crypto trading guide will usually be based on Bitcoin. BTC has been around for the longest of all the cryptocurrency options and it's easy to see why it is the most popular and well-known, at a price, volume and market cap that surpasses all of the other options. Bitcoin represents almost half of the cryptocurrency market gap, despite the fact that new cryptocurrency options are becoming available on a regular basis. 
Ethereum
This is a different option to Bitcoin because along with being a cryptocurrency, Ethereum is also a network that allows developers to use Ethereum to create their own cryptocurrency options. While it has not yet caught up to Bitcoin in terms of value, it is one of the most valuable Altcoins available and is far ahead of the majority of other crypto competitors thanks to the unique technology that it offers. 
Tether
Since it is tied to the US dollar, Tether is considered to be the most stable option for anybody looking for a lower-risk investment in cryptocurrency. There is one dollar in the Federal Reserve Bank for each unit of Tether, which makes this an ideal option for anybody who wants to transact with cryptocurrency rather than simply invest in it. However, the downside is that there have been some questions about whether or not there is actually a dollar per unit in reserve – and if this were to be disproved, Tether's value could drop quickly and drastically. 
Ripple
Ripple sets itself apart from other cryptocurrencies with the XRP token and offering international transactions. Unlike bank payments that can take up to ten business days to complete when sending money internationally and even longer for large payments, Ripple allows you to send money anywhere in the world within seconds. As a result, they have contracts with financial companies around the world, making the Ripple cryptocurrency highly accessible. 
Litecoin
While this cryptocurrency came onto the market at the same time as Bitcoin, it simply didn't take off in the same way. In 2017, Litecoin was the first cryptocurrency to complete a Lightning Network transaction and is four times faster than Bitcoin when it comes to completing transactions, something that could seriously improve the trading value of Litecoin over the next few years, particularly as Bitcoin increases in value. 
If you're wondering which cryptocurrencies to watch out for this year, these are the main ones that investors are talking about. Bear in mind that all cryptocurrencies are tied closely to Bitcoin, and their value will usually fluctuate depending on how Bitcoin is performing. 
Follow Technoroll for more!