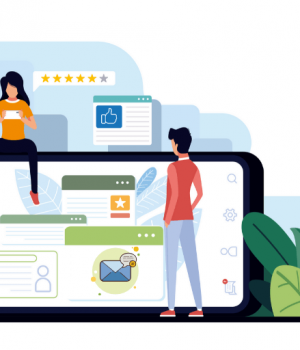 Speedy urbanization, paired with rising purchasing power, has led more families to opt for a comfortable modern lifestyle. This has significantly increased the demand for air conditioners in the market, which are now considered necessities amidst the scorching Indian heat. 
Keeping up with the innovations in technologies, the South Korean electronics giant, LG, also comes up with attractive LG ACs and has come up with its latest range of DUAL COOL Inverter air conditioners. Buying LG AC can be the perfect solution to this scorching summer.
The ample choices offered by this brand can confuse consumers when choosing the best variant. Here is a list of primary AC specifications to guide your purchase.
Capacity
The tonnage of an LG AC indicates its cooling capacity. The size and the ambient temperature of a room decide the capacity of the required air-conditioner. The most prevalent choices for bedrooms are 1-2 ton AC. While a 1-ton AC can cool a room measuring up to 130 sq. ft. remarkably fast, spaces around 200 sq. ft. require a 2-ton AC.
Additional factors also play a role in determining AC tonnage, including the number of individuals that typically stay inside the room, the city of residence, and much more. AC tonnage calculators are available online, where consumers can enter certain details to find the perfect AC capacity for their specific needs.
Cooling features
Besides capacity, there are several other cooling and ventilation features to consider when purchasing a new AC. These include refrigerant and blower speed. R32 is considered the most environment-friendly refrigerant these days, with reduced carbon emission. 
Most models sport feature speed settings with swing mode for fast and even cooling. Other features include anti-dust and anti-bacterial filters for air fresheners. The latest LG ACs feature HD Filter and UV Nano Sterilisation for enhanced hygiene. Also, look for dual functions of heating and cooling for all-year-round usage.
Energy-Efficiency
Bureau of Energy Efficiency (BEE) introduced the Indian Seasonal Energy Efficiency Ratio (ISEER) Ratings to indicate an AC's energy consumption. A higher star-rated LG AC consumes less power compared to a lower star-rated one. A primary condition that should govern your choice here is the extent of usage. A 3-star unit is considered fairly energy efficient for less than 8 hours of usage per day. 
For extended usage, invest in a 5-star AC to curb operating costs. LG's 5-in-1 convertible ACs also offer power consumption settings to enhance energy savings by catering to exact cooling requirements. 
If you are contemplating spending on a 5-star AC due to budget constraints, consider using the Bajaj Finserv EMI Network Card. With this card, you can convert the whole of your purchase cost into EMIs without opting for a down payment.
Compressor Type
An integral question that may arise in the minds of potential buyers is whether to choose a non-inverter AC or one with an inverter compressor. While traditional non-inverter units may be more affordable, they can be noisier and consume more power in the long run. 
This is due to the fact that these constantly have to switch the compressor on and off to adapt to changing temperatures, which consumes greater energy. 
Most LG ACs come with dual inverter compressors nowadays, which remain switched on and adjust motor speeds to produce required cooling. The latter offers both efficient performance and higher energy savings
Maintenance and After-Sales Service
Another factor that plays a significant role in purchasing a suitable air-conditioner is its warranty. When investing in a premium unit, you want adequate security of the device's performance. This also includes the type and number of free maintenance services offered. 
Other features crucial to periodical maintenance include ease of cleaning, along with the technology to prevent essential components from rusting.
The Bajaj Finserv EMI Store offers LG ACs with the best of the features mentioned above. You can choose from a large variety of products, available from 43,000+ sellers, according to your affordability and requirement. Do not forget to look out for the mentioned features to ensure the best purchase.
Follow Technoroll for more informative articles.