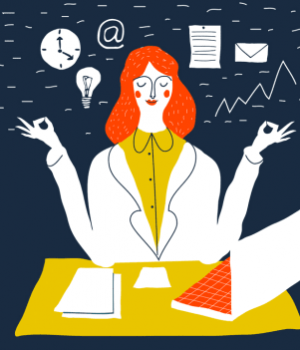 Traditional search engines aren't very effective at checking people. They can help you find someone's website or a social media profile, but they won't reveal any useful information about their history, whom they live with, or even what they do. If you want to know more about someone, it is best to use a specialized background check service. For instance, such services can help you determine whether someone you have met online is being honest with you. Feel free to read a full review of Check People or any of the other services on this list. 
1.Intelius 
This top provider displays search results in graph form, making it easy to see how different people and elements are connected. They also offer less conventional search options, such as looking up someone's education and credentials. Of course, you can also do searches by email and phone number. What's more, this tool is also quite affordable. 
2.Instant Checkmate 
You can use Instant Checkmate to find or confirm information such as dates of birth, phone number, and information about related persons. To do a search, you only need their full name and a state. The site is user-friendly with an attractive interface. There is also a useful email search feature, which retrieves a sender's name and additional information. 
The criminal record search is the best feature this company has to offer. Arguably, criminal record checks are the most important element of any background check. You can also use Instant Checkmate to look up someone you met on a dating site. The database includes countless public records. As the name suggests, you can get your results almost instantly.  
3.Check People 
This provider lets you find people by using their name, address, or phone. The searches yield in-depth and detailed information. What's more, they are practically free. The first five searches are symbolically priced at one dollar. In return, you get someone's address history, aliases, age, relatives, email addresses, landline or mobile number, and possible associates. The site has a handy filter that helps narrow down search results.
4.GoodHire
This background check company's online portal can be used to screen individuals, get access to adverse action tools, and order in-depth background checks. The type of searches you need to perform and their number determines the plan you sign up for. GoodHire's software is intuitive and customizable. The service is suitable for businesses of all sizes, but it's best for small ones and startups. It targets companies in the retail, tech, healthcare, and human resources sectors. 
5.BeenVerified 
This company offers the option to look up someone by their vehicle details, among other unusual methods. Moreover, it can search their employment history and perform the full variety of basic background checks, but it lacks individual reporting. If you sign up for a monthly plan, you can get unlimited reports. 
The more cost-effective option is a three-month subscription. However, both plans will provide access to basic personal details, property records, social network information, information about criminal history, and more. You can even use BeenVerified to verify property ownership. 
6.TruthFinder 
Last but not least, TruthFinder is a tool that can extract data from social media, public records, and a wide variety of other sources. It has access to private databases as well. In addition, the self-monitoring features let people see what others can find about them. 
TruthFinder offers a reverse phone number lookup. This option will generate far more than the mysterious caller's personal details. It's definitely worth looking into. 
The only disadvantage of this service is its price. However, TruthFinder guarantees high-quality results. You might be tempted to go for the one-time search option, but it's not as cost-effective as the monthly subscription. 
Follow Technoroll for more!