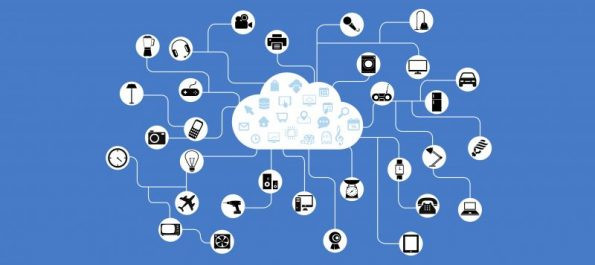 Businesses that loan money to clients or work even in real estate such as retinal properties are always at risk of potential fraud. While there is always an element of risk to any business type, for these specific businesses risk can be mitigated and minimized because finding clients shouldn't be a gamble. One way that businesses can help to cut down on the potential for fraud is by integrating a lending API that can pull important information that can help verify a potential client. 
If you have been wondering how a lending API can help to provide reliable data that can minimize the risk of fraud, here is everything you need to know. 
Data Verification
There are several ways that fraud can affect a business and several different types of fraud that business owners are constantly on the lookout for. Identity fraud is one of the most prevalent crimes in the United States with one in every fifteen people becoming victims of some kind of identy fraud. This is an alarming statistic and one that business owners who deal with loans or real estate have to be very aware of.

One way that a business owner can help protect their investments is by requiring a vetting process for potential clients or customers that looks at important consumer data. The most common form of consumer data that is often times necessary for everything from getting financed for a loan, to filling out a new apartment lease application, is a credit report. 
Credit reports offer information that gives insight into the financial history of a customer or client. For certain business types, this is crucial information to help mitigate the risk factors that come with engaging customers. Financial responsibility is something that can be verified through a credit report and using a lending API, businesses can run these reports in-house. 
When it comes to helping protect a business against fraud, a lending API shouldn't just stop at a credit report. Other data reports that can help vet potential customers can help protect businesses from making bad investments and being taken advantage of. This information could be employment verification, or self-employment verification, as well as asset verification, lien data, and bankruptcy reports. 
All of this can help not only give you and your team a more full picture of the potential client but help protect you from possible fraud. 
What to Look For in a Lending API
Having access to in-house reports concerning credit reports, employment verification and much more is all possible through the right kind of lending API. When it comes to finding what kind of API your company should invest in, it can feel a little overwhelming to find the right one. Dealing with customer data is no joke, and there are strict compliance laws in place to help protect the customer from any possible exploitation. 
The good news is that while there are serious factors to take into consideration such as compliance when it comes to using a lending API, there are options to help you do this. Here are some of the most important factors to look for when it comes to finding the right lending API. 
Compliance and Customer Service
A lending API can give you and your team instant access to information that can streamline your customer approval process, while also mitigating risk. While these are some strong benefits, you have to make sure that you and your business are protected from potential liabilities. 
CRS provides a lending API that is backed with top-of-the-line 24/7 access to customer service from professionals who have been in the industry for 20 years or more. Not only that, but these professionals are experts on compliance issues and can ensure that your business never incurs fines or liabilities as a result of using a lending API.
Easy Integration
Another factor that you should look for in a lending API is seamless integration. CRS offers professionals who know how to easily integrate their lending API into your ecosystem. An API is one of the most valuable tools in the digital sphere as it connects data between various applications and sources. A lending API should be something that your team can easily access with the tools that they use. 
Customer Friendly Widget
Want to get indepth consumer data that can help prevent fraud, and set your business apart from the competition? This can be accomplished through a customer-friendly widget that can integrate into your website or application. With a widget that your clientele can access their important information like a credit score, you can offer this service as an added level of convenience.
Conclusion
By using a lending API, not only are you streamlining the customer qualification process and making it more simple, and easy than it ever has been, but you are also taking active steps to prevent fraud. With access to important customer data, a lending API can be a powerful tool to help you avoid potential fraud and offer a better customer experience.
Follow Technoroll for more!
Editorial Staff of the TechnoRoll, are a bunch of Tech Writers, who are writing on the trending topics related to technology news and gadgets reviews.