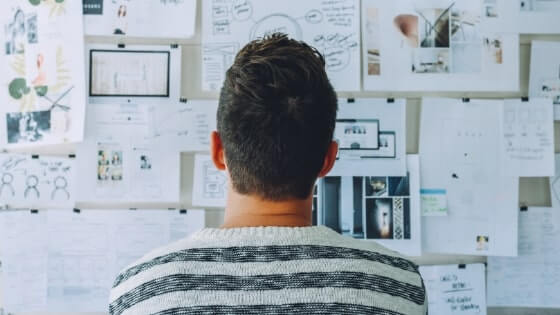 Are you one of those people who just can't see themselves doing a 9 to 5 job? Do you want to be your own boss? Do you want to have a job where you will control your own schedule and where you can utilize your special skills to maximize your own profit? If the answers are YES, then you should read on. We are going to talk about 9 best startup ideas you can set in 2020 that will help you bring the best out of your life.
What is it like to have your own start-up?
One thing that needs to be kept in mind is that freelancing or having your own business has its own pros and cons. You can control your own schedule, you are your own boss, your hard work is not being invested to bring a fortune to someone else and these are awesome reasons.
But on the other hand, having a start-up will demand all your hard work. The business risk is yours, and dedication and passion are the keys to success in life.
Here are the top 9 best startup business ideas you can follow in 2020.


Having your own website or blog
If you have the skill of speaking your mind in an attractive and catchy way, then a blogger is the best designation for you.

The internet is loaded with information and you can never learn enough. You can set up a free blog on Blogspot.com  and start blogging right away.

The more SEO friendly and interesting your content is, the more traffic you will get on your blog and the more you will be paid through ads on that blog. The payment is made by Google Adsense.

Once you are satisfied with the response you are getting you can set up your own website by simply investing in buying a domain. A website is also very useful for promoting your own businesses.

Freelancing
If you have a particular skill you consider yourself as a specialist in and if you want to adopt that as a career option then Freelancing is the best way for you.

A Freelancer is someone who chooses his own service and projects and customer. As a beginner, you need to approach different customers on various marketing platforms.

The best Freelancing platforms currently available are Fiverr, Upwork and many more. Use your special skill to grab a handsome number of customers, dedicate your time to these websites and start your career as a freelancer today.

Become a Virtual Assistant
A virtual assistant is a person who helps someone else manage their business from a remote location. The responsibility of a virtual assistant varies depending on the need of the customer.

The most common responsibilities of a virtual assistant are managing calls and emails, taking orders for the business, data entry, data scraping, data mining, etc. People post their requirements of virtual assistants on various online marketplaces.

Fiverr and many other social media platforms may be used to offer your services as a virtual assistant to the seekers

Illustrators
Just like being focused and hard-working, being creative and having a great imagination have their own perks. If you love art and can't confine yourself in the world of dull words then being an Illustrator or graphic designer is the best way for you to live your colorful dreams and make a living out of it.

The need for a good Graphic designer or Logo designer or a good Illustrator or cartoonist is very high on any platform.

See Also: 8 Exceptional Ways to use Graphic Designing for Business

The remuneration is also very high for one good work of art. So, if you consider yourself an artist and if you have the required graphic design tools like photoshop, adobe, and many more professional tools, then you are ready to start your career as a Graphic designer right away.

App Development
One of the fastest-growing businesses these days are app designing and app development. Whether it is a leading business or a new start-up, everyone targets to create an app for their business to maximize customer interaction and provide the customers with the convenience of having a service literally on their fingertips.

See Also: Top Mobile App Development Companies in the USA

In this era of smartphones and smart computers, having the skill to create a brilliant app interface will take you to places you never thought of in your most beautiful dreams

Content Writing
Content writing is one of the most satisfactory job options for knowledge seekers. If you never want to stop learning, if you like researching about various topics and you have the ability to dig deep into the topics that attract you, then content writing is what you should do with your life.

All you have got to do is study and gain knowledge of various topics and create SEO friendly, Plagiarism free, grammatical-error-free, creative and original content. You can write for your own website or you can simply send your writings to the leading websites and get them published.

In this era of information, millions of good content are required by various websites. In short, if you have the research skills and command over one particular language then content writing is what will earn you a great career and living.

Online Courses and Tests
If you love teaching and have the ability to make a person understand your subject then you can provide online classes and take tests online.

There are many platforms you can use for this but the most used one nowadays is YouTube. You can have an educational channel on YouTube and promote those videos on various social media platforms.

See Also: 11 Most Valuable Startups in the World

You can also prepare tests on your subjects and sell the tests online on your own website or various online platforms.

Affiliate Marketing
One of the highest paying, lowest budget and best startup ideas nowadays is affiliate marketing. All you need to invest is a lot of time creating a great database and network.

It is a very good source of passive income because all you have got to do is promote the products of various websites and you get commissions whenever someone buys something from that website through you. The greater the chain you can make the more you will earn.

Voice over services
After Google, one of the biggest websites with maximum users is YouTube there are various niches of videos on YouTube and if you have a versatile voice and good voice acting skills, or maybe a very appropriate accent that is suitable for various videos then you can offer voice over services to those channels.

There are many such requirements posted every day on business marketplaces like Fiverr, PeoplePerHour. You can also provide voice acting services to various audiobooks websites and even create and sell your own audiobooks.

All you need is a high-quality sound recording system and a noise-free environment to record audios and you are good to go.
Wrap Up

These were the very best startup ideas you can start today. If you have the dedication, passion and required skills then having your own startup is one of the best and most satisfactory career options.