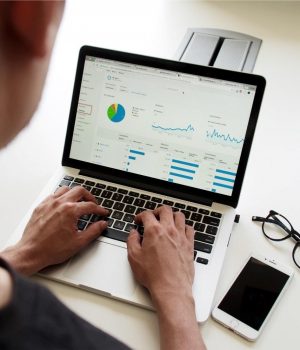 Fleet management is the process of managing fleets with real-time visibility of vehicle location, status, and diagnostics. Fleet management is challenging regardless of business type as it requires high visibility and insight into the vehicle location, equipment, and workers, at all times. The complexity increases multi-fold when the work is in mobile and remote locations.
Being a leader in Industrial IoT, Samsara provides an advanced fleet solution to track this kind of resource in a streamlined fashion. Let's take a look at the most efficient steps recommended by Samsara to improvise the fleet management business, along with trucking industry updates.
1. Leave It To IoT
The first and foremost tip to enhance fleet management business is to make use of the Internet of Things (IoT) to the fullest. There must be a Centralized Control Center that can optimize the fleet to ensure that vehicles are assigned by the type of location, job, and availability. This can save time and money.
Real-time communication happens between the driver and the customer, and this helps in maintaining the fleet on-route and fostering up-to-second updates. Starting from the speed of the vehicle to the total hours of service, everything gets tracked with the help of IoT devices and stored in the database. This can prevent a lot of manual work and, in fact, does not provide room for any false information.
2.Electronic Logging Device (ELD)
In the olden days, the driver used to log the fleet running time through the paperwork. In the modern technological world, there are Electronic Logging Devices that will manage the compliance of the driver by automatically logging the engine start time and off time.
In certain countries, there are restrictions imposed by the Government to not operate the fleet continuously after certain fixed hours. These aspects can be fulfilled and easily tracked with the help of an electronic logging device. The drivers and owners will access real-time information, and this will improve driver efficiency like never before.
Read More: 5 Ways Small Businesses Can Deliver Their Products Faster And Better
3.Video Intelligence (VI)
A video platform is essential to improvise the safety and visibility of drivers and assets. Video analysis will also help the drivers in case of false claims and serves as evidence during the time of accidents. A forward front-facing camera will capture the video, and the data is migrated to the cloud at the very moment.
An effective fleet manager will always consider Video Intelligence to enhance business owing to its level of safety measures. Additionally, Video Intelligence is also used for coaching drivers. To take a sneak peek at the video intelligence dashboard camera provided by Samsara, on Samsara.com.
4.Geofence Feature
A Geofence encompasses a bounding box around a certain geographical area that is not feasible to travel under unavoidable circumstances. Applications fetch real-time information from Google APIs to figure out any obstacle in the route and mark them as Geofence. This information will reflect on the driver's automated system.
Geofences will trigger an alert to the owner when a driver tries to enter it. It will improve vehicle efficiency by saving time as well as prevents rerouting.
5.Notifications And Reporting
Appropriate notifications on the position and paths covered by the fleet using a GPS monitor can save a lot of fuel and improve efficiency. Artificial Intelligence-powered GPRS devices establish back and forth communication between the fleet owners and the drivers about the exact location of the vehicle from time to time.
For instance, when the fleet driver is out of the fleet for more than a stipulated time, a notification alert will be sent to the owner. Similarly, for over speed, instant braking, areas covered, deliveries made, every piece of information will be sent to the owner as a notification. This will enhance driver and asset safety.
Additionally, reports like Idle reports, AFTA reports, Daily reports, etc. can be generated from the database to assess driver efficiency.
6.Choice Of Vehicles
While technology helps in reducing the distance covered in its way, other factors need to be considered to bring it down even further. Fuel cost is a major contributor to the fleet's total operating cost. Hence, the choice of the right vehicles is mandatory to make the process smooth.
The world is encouraging pollution-less vehicles and that as well should be taken into consideration. To meet the modern trends, the fleet should have the capability to include any kind of additional hardware that can be attached to the vehicle dashboard.
7.Effective Communication Strategy
Be it any business, effective communication helps to maintain a productive environment. There must be a training mechanism to make sure that the drivers are aware of the technologies available in front of and make use of it.
A complete understanding of the company policies, including the speed limit, driving time limit, maintenance, and other aspects, must be well communicated. Training videos can be recorded and augmented with Language Understanding Algorithms to train drivers in their native languages.
8.Proactive Maintenance
Unscheduled repairs and downtime can be prevented with proper maintenance of vehicles. Diagnostics like tire pressure monitoring, engine oil, fluid levels, mileage, tire rotation, battery levels, engine coolant temperature are necessary to be inspected regularly.
Technology has endowed devices that connect to the engine and keep track of all these aspects in real-time. This will undoubtedly be a cost-effective investment. This addition would also enhance the safety program for fleets.
Switch To Samsara
The eight above-mentioned tips will bring effectiveness in the fleet management segment.
How will it look like when you find all these solutions in a single place?
Well, that's Samsara for you!!
Samsara provides solutions that combine hardware, software, and cloud over real-time, expanding in the field of analytics, AI, and operations, serving more than 10,000 customers across various industries.
Samsara is one of the pioneers in the field of transportation & logistics. Samsara provides a real-time, open, and integrated platform of IoT solutions to cater to the need of effective fleet management. Some of the solutions include vehicle telematics, driver safety, mobile workflow, compliance, asset tracking, and industrial process controls.
As the first point mentioned, leave it to IoT and rest assured. Switch to Samsara, sit back, and relax!