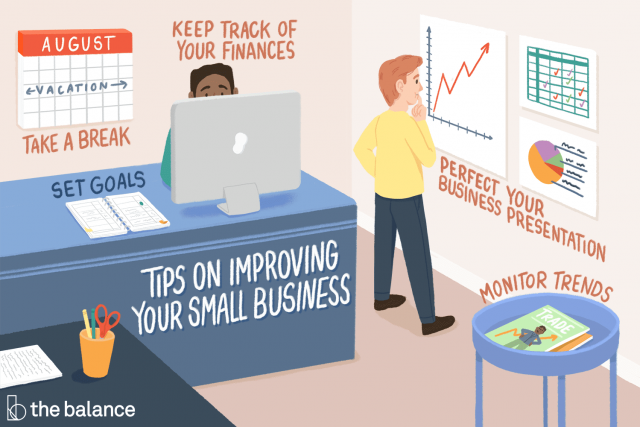 eCommerce giant Amazon sets the standard for providing expedited shipments. Customers want fast shipping options these days and do not want to wait for more than 2-3 days for their products. The impact that providing quick shipping options has on small businesses is not understood quite well by many.
A report from Clutch revealed how customers are more motivated to invest in small businesses, but they also expect fast shipping. Almost one out of 12 businesses close every year due to this problem.
Is there a solution? Yes, not one but five. And we'll cover them below right now.
1. Use Telematics Software
Logistics and fleet delivery teams have to perform the difficult task of delivering products on time. Demand is high during peak seasons, and businesses must be equipped to face consumer orders. You don't want to let your customers down, but how do you keep up? Telematics.
According to its definition, fleet telematics is making use of Information Technology and IoT to transmit real-time data over long distances. Telematics software helps you keep track of your fleet and see where they are headed live. You get an aerial view of the vehicle and map out routes for deliveries. You can also install a vehicle tracking device for each fleet vehicle and sync it using GPS. There's vehicle diagnostics involved that'll tell you immediately if something's wrong.
You don't want vehicle breakdowns in the middle of the journey, and using diagnostic tools (which are included with the software) will help you pinpoint failures and predict the estimated time of arrivals.
2. Send Notifications And Tracking IDs
Shipping notifications should be automatically sent out to your customers, along with the tracking ID. When their consignments arrive at a nearby facility or are on their way, your customers should be receiving SMS and email updates. This will take the stress away from your business as you don't have to deal with constant incoming calls.
The SMS updates you send should tell them when the shipment is arriving and provide reminders. This will help your customers decide when to stay at home so that they don't miss the courier person. After the package shows that it's been delivered, send a message to your customer asking if they've received the shipment.
Sometimes glitches happen during the delivery process, and this is a good way to prevent that. Your delivery person should receive the customer's signature as well when they ship the consignment successfully as confirmation. Don't neglect these details.
3. Provide An Estimated Arrival Date And Shipping Estimates
It may seem like common sense, but online shoppers want a quote on the final pricing before getting products shipped. If you don't provide an estimated shipping cost, GST info, and arrival time before the checkout process, you risk losing your customers.
Your customers will have questions like:
"When will it reach my doorstep or at a nearby warehouse facility?"
"How much do I have to pay for customs?"
"How much GST do I have to pay?"
"What is the weight limit allowed for my orders/the maximum quantity?"
Give them options that answer these, and you'll win them over soon enough. Make sure your product content copy is clear when you're putting them up for sale online. Be specific about the dimensions, seller, delivery dates, and whether or not you are offering expedited shipping.
If you're willing to provide guaranteed deliveries on time, your customers will be more than happy to pay more. Quality service will always win hands-down when it comes to logistics.
4. Give Employees Incentives For Speedy Deliveries
There's a lot involved in the packing and shipping process. But your employees will play a central role in your business plans. If you're trying to get faster deliveries and impress your customers, focus on them first. Give incentives or rewards for deliveries done on-time or before. This will encourage them to work harder and faster.
Likewise, employees who don't perform well, you can offer them no incentives but a slight cut in pay for late deliveries. They'll be on their toes. We're not trying to sound harsh, but that's just how business works. Your customers take priority and have to be kept happy because over 80% of your business revenue will come from repeat customers.
5. Offer Free Shipping Options
Businesses that offer free shipping are likely to attract more customers than those that don't. Even if it takes a while, your customers will be willing to wait.
Also, provide more shipping options like 2-day, 3-day, same-day, and 5-day shipping. If you are importing products from other countries, make sure you declare to customs online and get the charges laid out.
Giving various shipping options will win over your customers and make them more likely to shop again.
Bonus Tip
Ensure smooth communication with your customers through the purchase and shipment process. Your goal should be to make the customer experience as smooth and hassle-free as possible. This has been one of the reasons for the rapid trucking industry growth and the growth of dependent businesses.
Be bigger than your product/service and focus on building human relationships. Once you have that emotional touch to your business, your customers will engage with you more, and your business will grow.
If you're worried about your shipment procedures, install logistics management software, and have a workflow in place. Connect with your suppliers and stay in touch frequently. A lack of constant communication is the biggest reason why shipments get lost or delayed, and you don't want that.
Conclusion
Every time you're thinking of optimizing your business process, think about it from the shoes of your customers. Think like a customer and imagine what they really want. You can also interact with your existing customers directly via your social media handles and ask for feedback.
This will enable you to improve your shipping process and make deliveries faster. Talk to your suppliers and see the challenges they face on their end. If you can address them, it'll make things easier for both sides.
And who wouldn't want both happy customers and employees, right?
Editorial Staff of the TechnoRoll, are a bunch of Tech Writers, who are writing on the trending topics related to technology news and gadgets reviews.