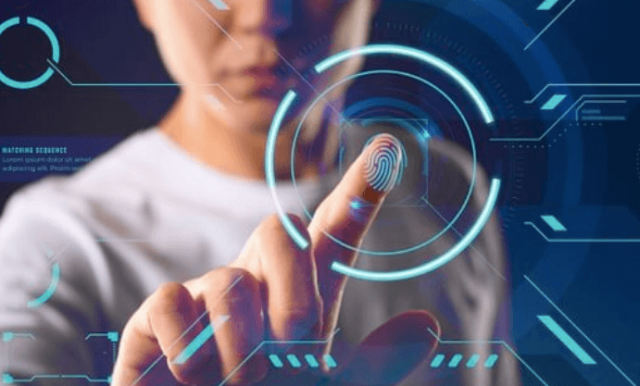 So, were you waiting to see the biggest change in the tech world in 2020? It is the time to unveil some surprises for you that can bring a tremendous revolution in your business
5 New Trends In The Business World You Should Be Aware of
Voice Ordering
Restaurants all over the world have the biggest opportunity to optimize their processes. Voice ordering in America is a hype that expects to generate approximately $40 million in revenue by 2020.
If you are running a restaurant in any part of the world, then this business trend will optimize your processes. Since the trend has already achieved massive attention in America, there is an ample opportunity for a worldwide restaurant business to integrate the technology as soon as possible.
This technology is making every restaurant entrepreneur believe in optimizing its regulatory operations. The idea seems to work for all business sizes. If the restaurants are ready to bless their business with this technology, then they can provide digitally optimized experiences to the customers.
No more Challenges to Face with Installing Microsoft Search in Bing
Recently, Microsoft has announced another important change that will drive the customer experience. It is now offering administrators the authority to install the Microsoft Search extension in Bing on computer devices.
It is definitely a great initiative taken by Microsoft to control the features and let the users feel comfortable in browsing the internet.
If we think about the businesses, then this plan of action is absolutely a plus for everyone. Many customers are not ready to use business services that are forced to use Bing.
Now is the time for every entrepreneur to satisfy their valued customers and bring change to the organization. However, it will definitely take some time to embrace the change and perform some administrative actions.
Beware of the Ransomware Attacks!
Now, this is something you should really care about. Ransomware attacks have increased over time. Nearly 205,280 businesses became a victim of the attack in the past year.
The reports by security companies provide an insight into the trend. It is clear that this is a chronic wave in the industry, which can affect many more businesses in the future.
All the entrepreneurs running wide businesses are concerned about the trend and see no specific solution to limit the activity. However, some security specialists have provided tips to control the wave. Companies must teach and train their professionals about the security trend.
If you opt for antivirus software and even other controlled applications, then there is a chance for you to get rid of the security challenge.
Upgrading to New CRM Software
So, another future business trend 2020 that you should not overlook is upgrading to newer CRM software. Many tech giants revealed exciting features of the CRM concerning different parameters.
You surely have to see a change in your business by upgrading to this CRM software. The reports say that such CRM software has improved privacy, marketing, and corporate social responsibility also.
The manufacturers listed in a B2B Platform can take benefit from the emerging business trend in 2020. If they integrate new CRM in their business, then they will surely see a phenomenal change in sales.
Hence, it is the best opportunity for manufacturing organizations to embrace change. They can simply replace the existing CRM system and purchase the new one to maintain consistency in the operations.
Mobile Banking Options for SMEs
There is one more surprising business trend to notice in 2020. Nearly 8% of businesses have adopted mobile banking at the beginning of the year.
The statistic shows that mainly small businesses are embracing the technology to access similar to extensive digital opportunities. It is helping their customers to come out of their bubble and witness the convenience like never before.
If we see the manufacturing industry in particular, then it is not wrong to say that manufacturers in Hong Kong B2B Marketplace can now receive payments without any hassle. This digital innovation seems to enhance growth opportunities for small businesses.
As many manufacturing companies suffer from hectic financial operations, the new method can help them overcome the issue in less time. Their day-to-day transactions will optimize, whereas it will be easier to pay for the utilities using mobile applications.
Final Thoughts 
Are you a business tycoon and looking for the right solutions to revamp the organizational processes? These amazing emerging business trends in 2020 are a must to explore. It will allow entrepreneurs to use the features that are compatible with operations and closer to customer satisfaction.
Do not miss the chance to perform exceptionally in the competitive market. You have got these technologies to let the world know that there is something unique in your business.
Editorial Staff of the TechnoRoll, are a bunch of Tech Writers, who are writing on the trending topics related to technology news and gadgets reviews.