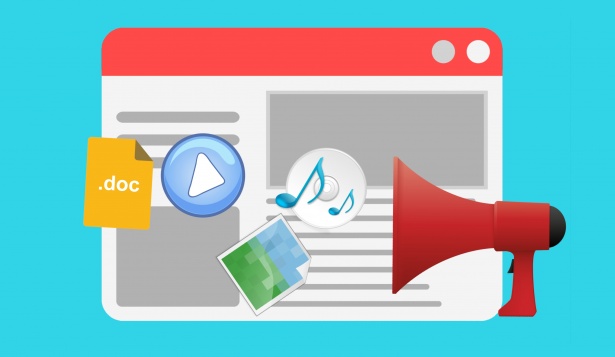 Content marketing is not easy. It takes a ton of time and commitment. Not to mention the fact that there is a slew of competitors out there all vying for the same audience you're trying to set your claim on.
But it can be made easier with the right tools.
Certain software and tech can help make your job as a content marketer easier.
With the right tools, you'll be able to:
Ensure the quality of the content you produce
Optimize said content for Search Engine Optimization
Format your content
Build a series of links that will make your online presence easier to find
But with the multitude of tools out there, which ones should you pick? We've highlighted five high-quality tools and services below that will help you maximize your content marketing efforts and propel you and your brand to the next level.
Grammarly – The Best Grammar and Plagiarism Checker
The funny thing about content is that it actually has to be good in order to be effective.
Go figure, right?
That doesn't just mean people won't read it if it's not good, though that is also true. Google actually takes quality into account when it is ranking content. That means the old strategy of writing 500 key-term stuffed words with a few images isn't going to cut it anymore.
Google provides an essential service to its users. That service involves making recommendations based on user search intent. So, when Google recommends a website in the number one spot, it's giving it a huge rub.
If Google is going to recommend you and place its good name on your content, then it had better be pristine.
That's why we recommend using Grammarly to ensure that your content is clean and high quality.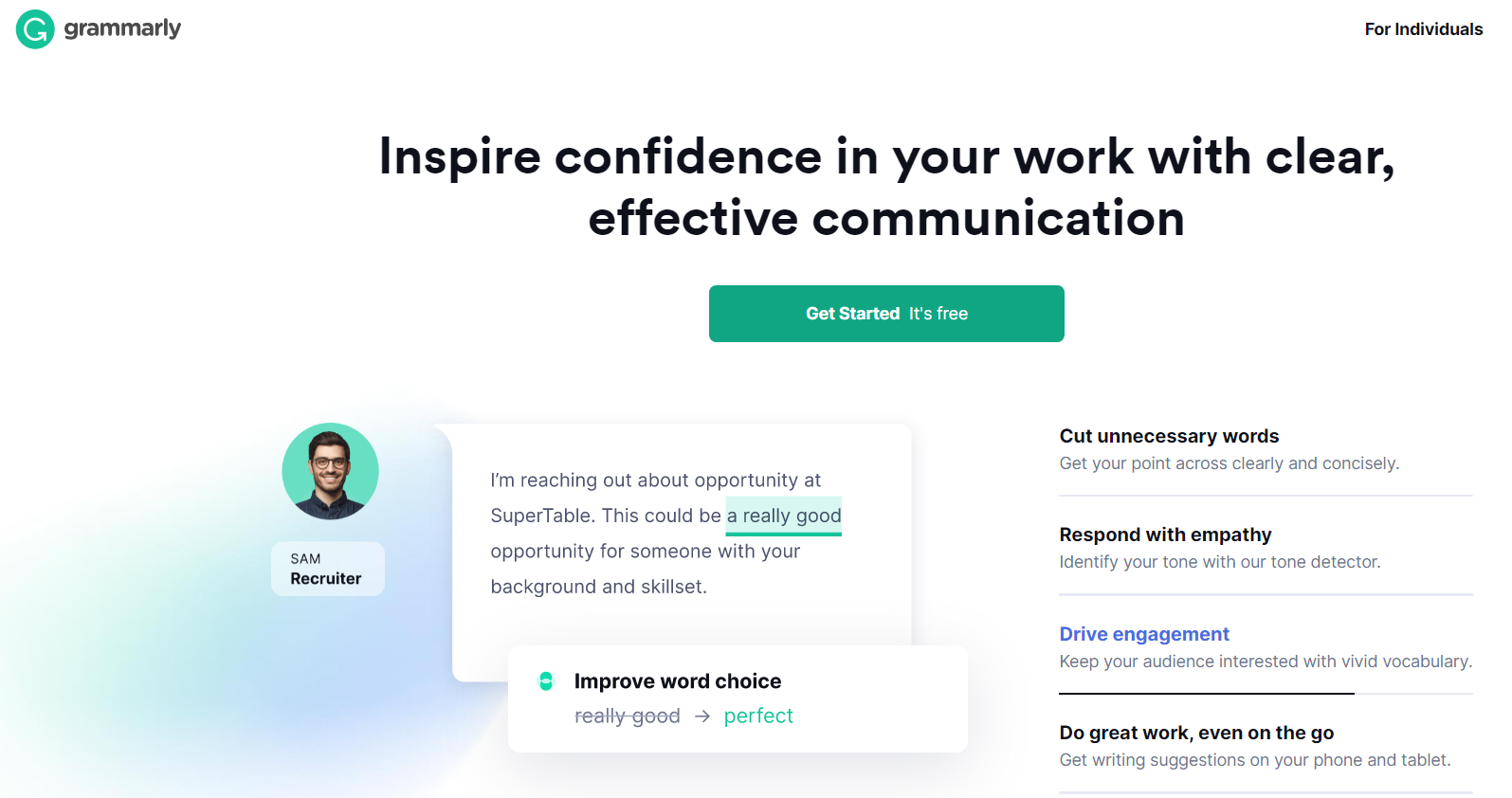 Grammarly is one of the world's best known free grammar and spelling checkers, but it also has an excellent plagiarism checker that comes with the premium membership.
The free version of Grammarly does a decent job at checking your content for errors, but the premium tool is where this service truly shines. You'll be able to check for not only punctuation and spelling errors, but repetitive words, tone, and even vocabulary.
The plagiarism checker is a great addition as well, comparing your content to literally billions of other pages all over the web. Accidental plagiarism happens all the time. You think you're being wholly original when in fact your mind is just producing something that someone else has already thought of.
That's why a plagiarism checker is so essential to writing quality content. You don't want to get a reputation as someone who plagiarizes. Not to mention, plagiarism opens your business up to legal issues.
Grammarly is only available in English, however. If your audience is composed of mostly English readers and you're not a native speaker, or if you need some extra help in finding English words that easily cross language barriers, we recommend checking out a service like Preply.
MarketMuse – A Pricey But Excellent Optimization Tool
MarketMuse is one of the best optimization tools on the planet, but unfortunately, it comes with a hefty price tag.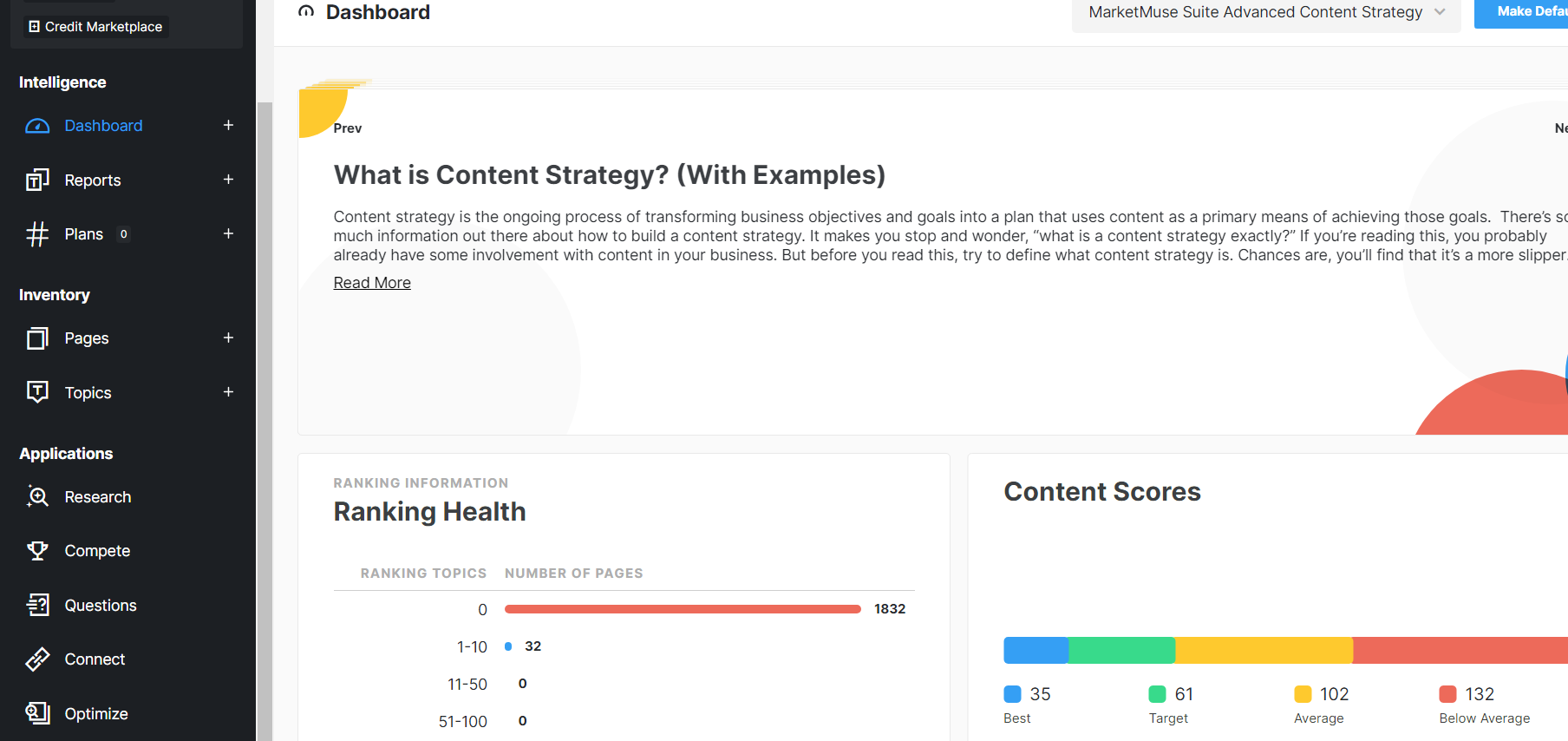 However, if your business can afford it, MarketMuse will simplify your content marketing process exponentially.
So, what does it do?
Through MarketMuse you're able to do a number of important tasks.
For starters it can help you perform a SERP analysis. By typing in the keyword that you're interested in, MarketMuse will walk you through most of the high performing competitors that currently rank for this word or phrase. You'll then be able to peruse their content and accomplish two important things.
First, you'll be able to determine user search intent by analyzing the pages that rank highly for this phrase. That's important because if you determine that the search intent for that term is not in line with your own products or services, it's likely that you'll get eyes on your page but not any conversions.
Secondly, you can conduct your competitor analysis in one easy location. Not only are all of your competitors lined up for you, but MarketMuse also attaches a content score to each page as to how strongly it ranks for that particular keyword.
By knowing the scores of your competitors, you're able to better optimize your own content. MarketMuse gives you an average score and a target score for the term in question. You can then paste your content into MarketMuse's platform, and it will assign a score to you.
As a rule, we try to optimize at least 10 points above the MarketMuse content score, as this is usually more than enough to put us over even our largest competitor.
MarketMuse is a sizable investment, but it's a sound tool that has a history of success in optimizing content marketing efforts, surveying the topics you're trying to rank for, and producing content that will outpace that of even your largest competitor.
Wordable – Formatting Google Docs Content for WordPress
Google Docs is one of the most effective ways to produce content for a few reasons.
First off, it's 100% free, which is always a major check in the "pro" column.
Then there's the fact that it's Cloud based, meaning you can access your work from anywhere without having to make a local copy of it.
You're also able to easily collaborate with your colleagues. You can both log into the same document and make comments or edits together in real time. It has become the content writer's best friend.
There's just one drawback.
When using WordPress, the world's most popular content management system, you're liable to run into some formatting issues. This typically happens when you're copying and pasting something from Google Docs into WordPress.
Does that mean it's impossible to use the world's most popular CMS with one of the most popular writing platforms?0D
Not atall, thanks to Wordable.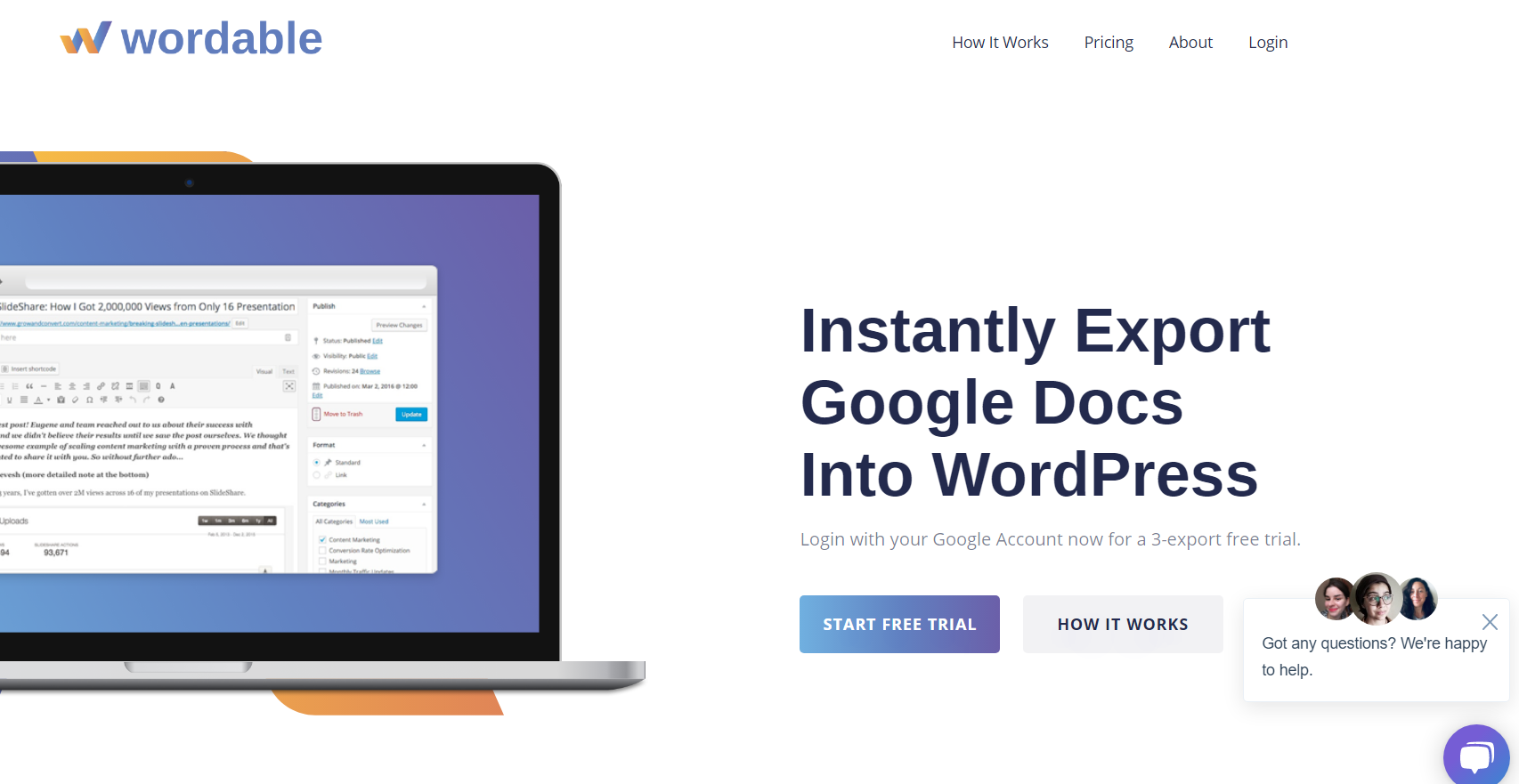 Wordable allows you to import content directly from Google Docs and then export said content into WordPress. All of this goes down flawlessly, transferring your content with just a few clicks. What's more, the formatting issues are no more. Wordable completely fixes the formatting, giving you both the ease and flexibility of Google Docs, with the power and reliability of WordPress.
If you wanted to use these services without a tool like Wordable you'd either have to copy everything down line by line, effectively doubling your work, or you'd have to know how to adjust the formatting of your WordPress site within the source code. Neither of those options are fun or efficient.
Google Keyword Planner – A Free Keyword Research Tool
Keyword research is an important part of every content marketing campaign. You need to be able to understand what the high-value relevant keywords are for your industry.
While expensive tools like MarketMuse are helpful in this regard, there is an option for smaller businesses on a budget.
It's a free option, which is always good to see.
It's Google's Keyword Planner.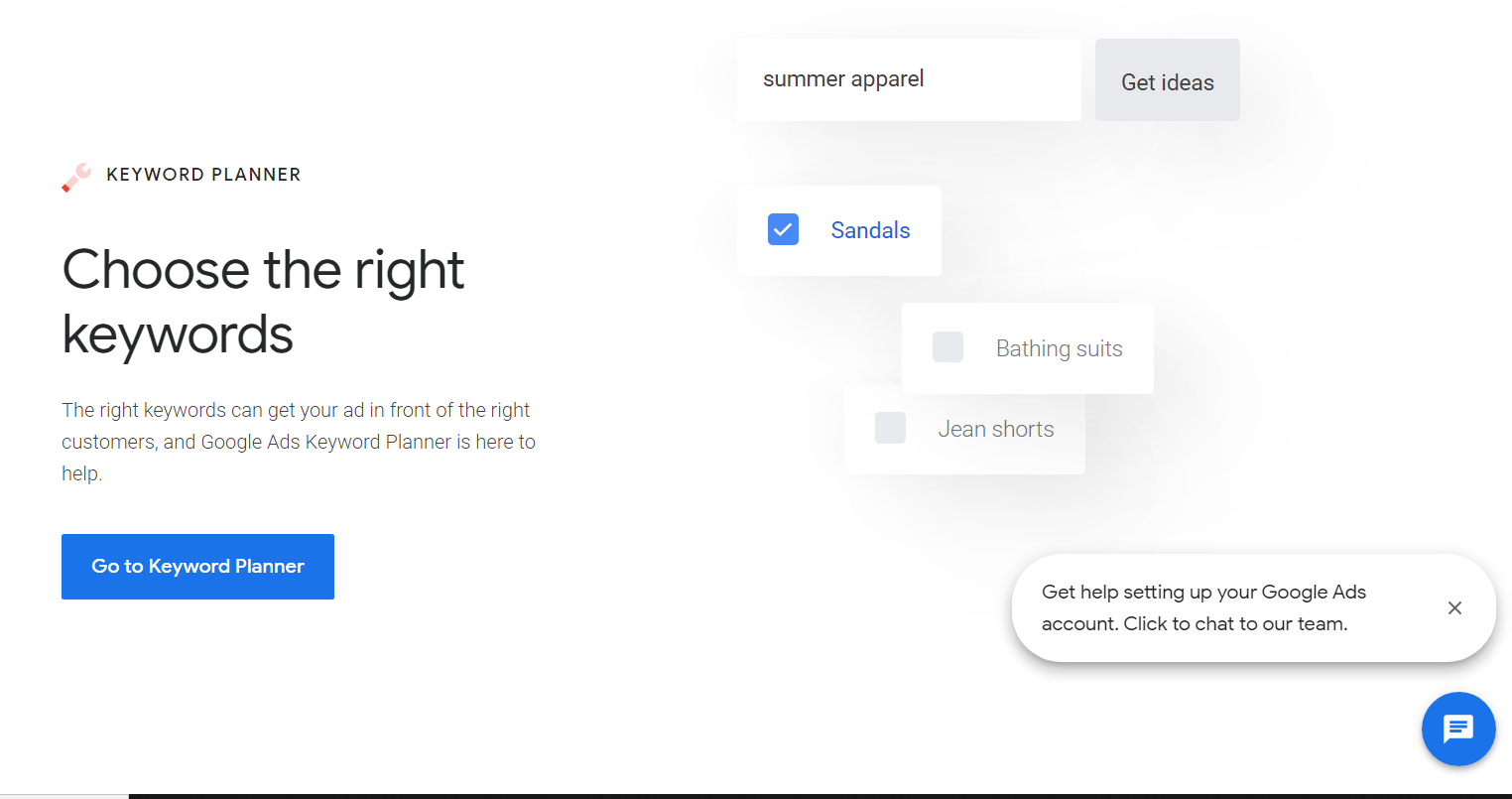 Using this tool, you're able to enter a keyword and then the system will generate a list of associated keywords. It will also give you the search volume and level of competition for each term.
Both of those factors are important. You want to make sure that you can feasibly rank for the terms that you choose and that enough people are looking for them to actually make your efforts worthwhile.
It would be pointless to shoot for a massive keyword that has a huge amount of competition from high level sources if you're a small company. You're going to have a very hard time getting noticed in such a crowded atmosphere.
Likewise, some terms might be perfect for you to go after, and you'll fly to the top of the SERP with ease. But if no one is searching for those terms it's not going to bring you any business.
That's why Keyword Planner is such an effective tool. It helps you identify relevant terms that are "low hanging fruit." That means a high search volume with very little competition.
uSERP – Link Building Outsourced to an Agency
If you want to succeed as a content marketer, you're going to have to build links.
While there is no automated tool that can be used for this, it's a service that you should outsource if you're not intimately familiar with how it works.
Why is that?
Because link building is an important and exceptionally difficult factor that contributes to your SEO score, which is how your content gets found.
You have to create links between your on-page content, which is easy enough. But you also need to have quality and relevant websites linking back to you in order to be considered an authority by Google.
Obviously, this is time-consuming and difficult. That's where third-party services come into play.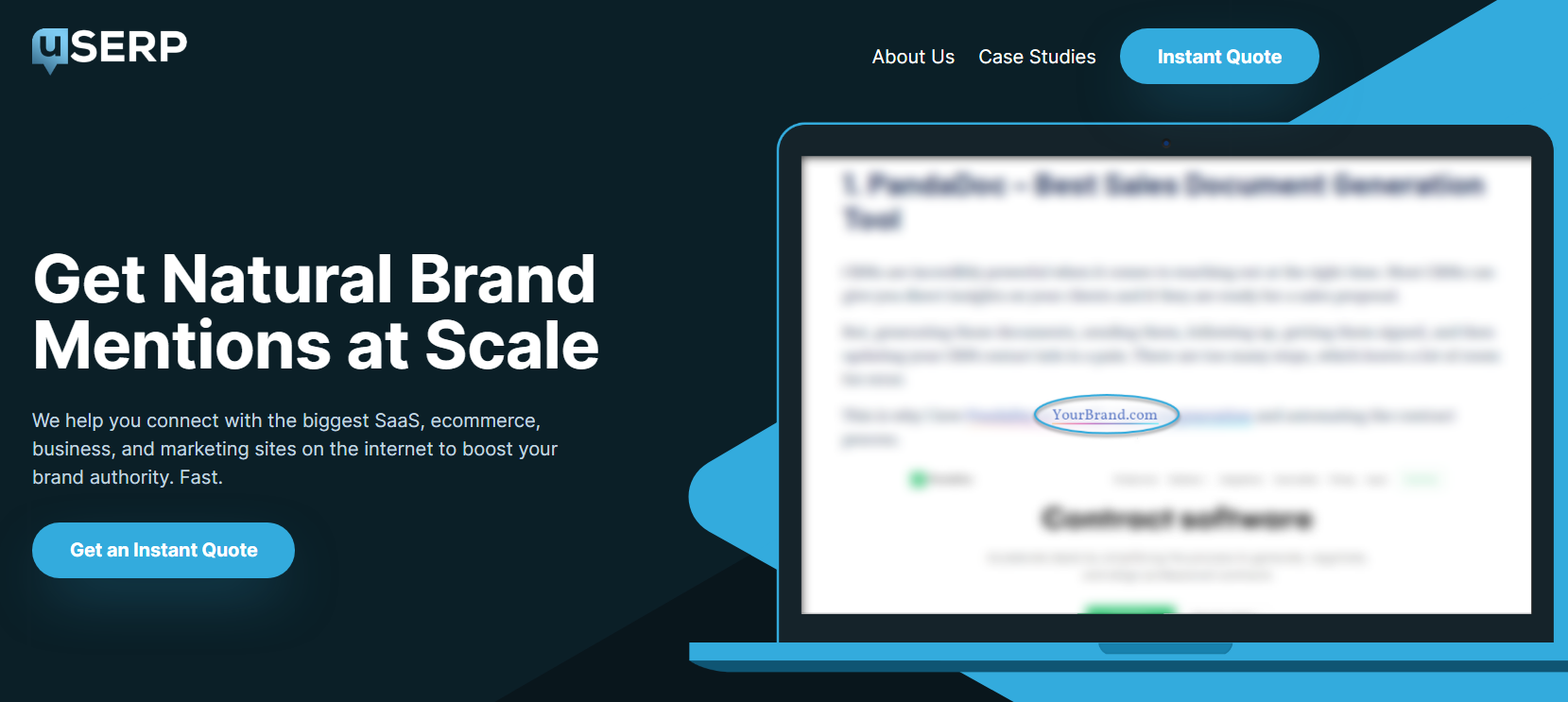 While not a tool, uSERP is a third party service with a history of success that generates links for you on popular websites that are relevant to your industry. By contracting with this service, you'll have unique content generated for you that is then shopped around to other websites. That content features a link back to your site, giving you a much-needed boost in Google prestige and building your backlog catalog.
In Conclusion
There are many steps involved in successful content marketing. It's never easy, but you can make it easier by utilizing the right tools and services.
The five tools and services listed here can all work together to ensure that you're embarking on the absolute best content marketing campaign possible. By trusting in these valuable services, you're creating your best chance at producing quality content that will rank on the SERP and generate more business for your organization.
Editorial Staff of the TechnoRoll, are a bunch of Tech Writers, who are writing on the trending topics related to technology news and gadgets reviews.