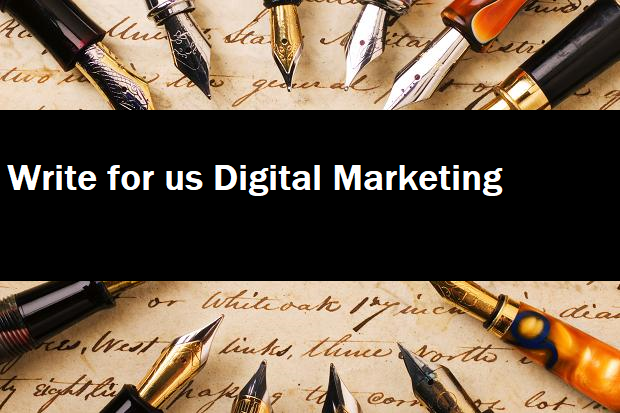 Are you passionate enough to write about digital marketing, SEO, online marketing, social media, internet marketing, content marketing, business technology? Technoroll has started accepting guest posts from content marketers and passionate guest bloggers to write for us.
Technoroll is a community of Tech Blogger that focused on digital marketing, SEO, and business growth. We're providing a chance to digital marketing bloggers. We want you to bring up with a unique idea and share with our audiences that gives some important insights and knowledge about the industry. You can contact us.
Topics We Cover – Write for us Digital Marketing
We cover everything on Digital Marketing but we also cover articles on the following topics as well.
Search Engine Marketing and Social Media Marketing
Content Marketing and Online Marketing
PPC, PPV, CPR
Website Development and Design
Affiliate Marketing, Conversion Rate
Conversion Funnel, Cookies
Google Keywords, Google Algorithm Updates
Start-up Marketing, Digital Advertising
Niche, Organic Search, Page Rank
Reputation Management, Google Adwords
What do we publish?
We accept articles that are relevant to our site. We do not publish articles that are irrelevant.

We

welcome

the

opinions

of

industry

experts.

If you are an expert in digital marketing and you have something to say then do write for us.
If you have well-researched infographics post.
Submission Process – Digital Marketing Write For Us
If you still want to contribute for Technoroll, then Contact Us  and provide the following information
Introduction about yourself.
Sample articles (Previous Work)
Not necessary for new writers to submit a sample.
Ideas for guest posting.
Guest Post Guideline
Original Content:  Unique, relevant, well-written content will be considered. If you have published this article elsewhere, don't bother submitting it here.
Focus Keyword: An article must have one Focus Keyword Which is placed at the beginning of your content and use multiple times in the article.
Word Count: We are giving an opportunity to digital marketing write for us with do-follow links so the word count should be 700-2000.
Formatting: The articles should be easily readable and divided into sections with subheadings. All images should be original, licensed, or public domain. (No copyright infringement, please. Make sentences precise and understandable.
Plagiarism: We check Copyscape and Google before we publish it. We do not allow copy-pasting material to be posted on our website.
Images: All images should be original, licensed, or public domain. (No copyright infringement please)
Links: We will allow a link back to your website, blog, or social profile, only in the author's bio. Affiliate links are NOT allowed. We allow max 2 links in total with 600 words per link is ideal. It will be Dofollow and Nofollow depends on the quality of content.
Direct Promotion: Do not promote any service or product in your article.
Keywords Related to Digital Marketing
marketing"+"write for us"
[online marketing] + "write for us"
social media marketing write for us
digital marketing blog write for us
write for us marketing
influencer marketing "write for us"
business marketing write for us
SEO write for us
online marketing write for us
marketing write for us