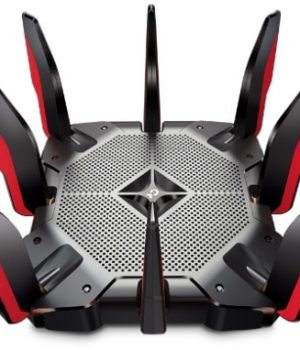 Investing in one of the best wireless routers is the easiest way to improve your home network and deliver superior performance along with speed connectivity to every device in your household. The latest routers offer not only faster Wi-Fi but also built-in security, parental controls, and more.
There are various great Wi-Fi routers on the market these days and so finding the right one for your needs can be challenging. Fret not, though. Below, we've listed the best Wi-Fi routers you can get your hands on right now:
The Best Wi-Fi Routers for Your Home
1. Netgear Nighthawk AX8 (RAX80) – The Best Overall Router
If you're looking for top-notch performance and enhanced security, the Netgear Nighthawk AX8 is worth checking out. The Wi-Fi 6 router provides speedy throughput as well as malware protection (Netgear Armor) via Bitdefender. Plus, you can block inappropriate content and manage family network use with Disney's Circle app.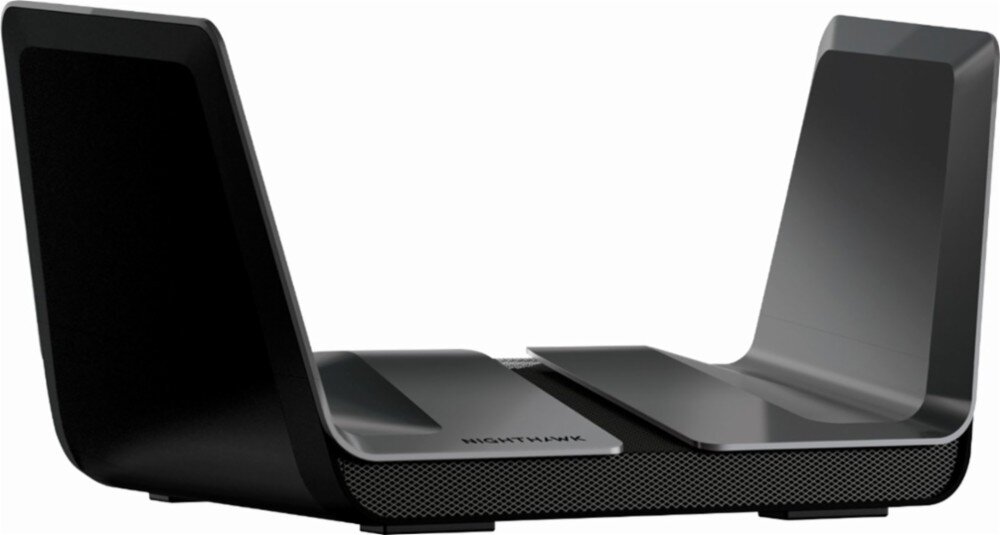 The RAX80 is easy to set up and allows you to configure the router how you want. It supports a range of up to 90 feet but works better at 50 feet, making it ideal for medium-sized homes. The Netgear Nighthawk AX8 (RAX80) is the best router to purchase for those who don't want to skimp on safety or speed.
Pros:
Protection against malware
Customizable configuration options
Good performance
Cons:
Expensive
Performance deteriorates at longer distances
2.  Asus ROG Rapture GT-AX11000 – The Best Gaming Router
The world's first Wi-Fi 6 router, the Asus ROG Rapture GT-AX11000 is a dream come true for gamers. It delivers fast speeds with low latency over long distances and is packed with all the essential features that gamers will find appealing.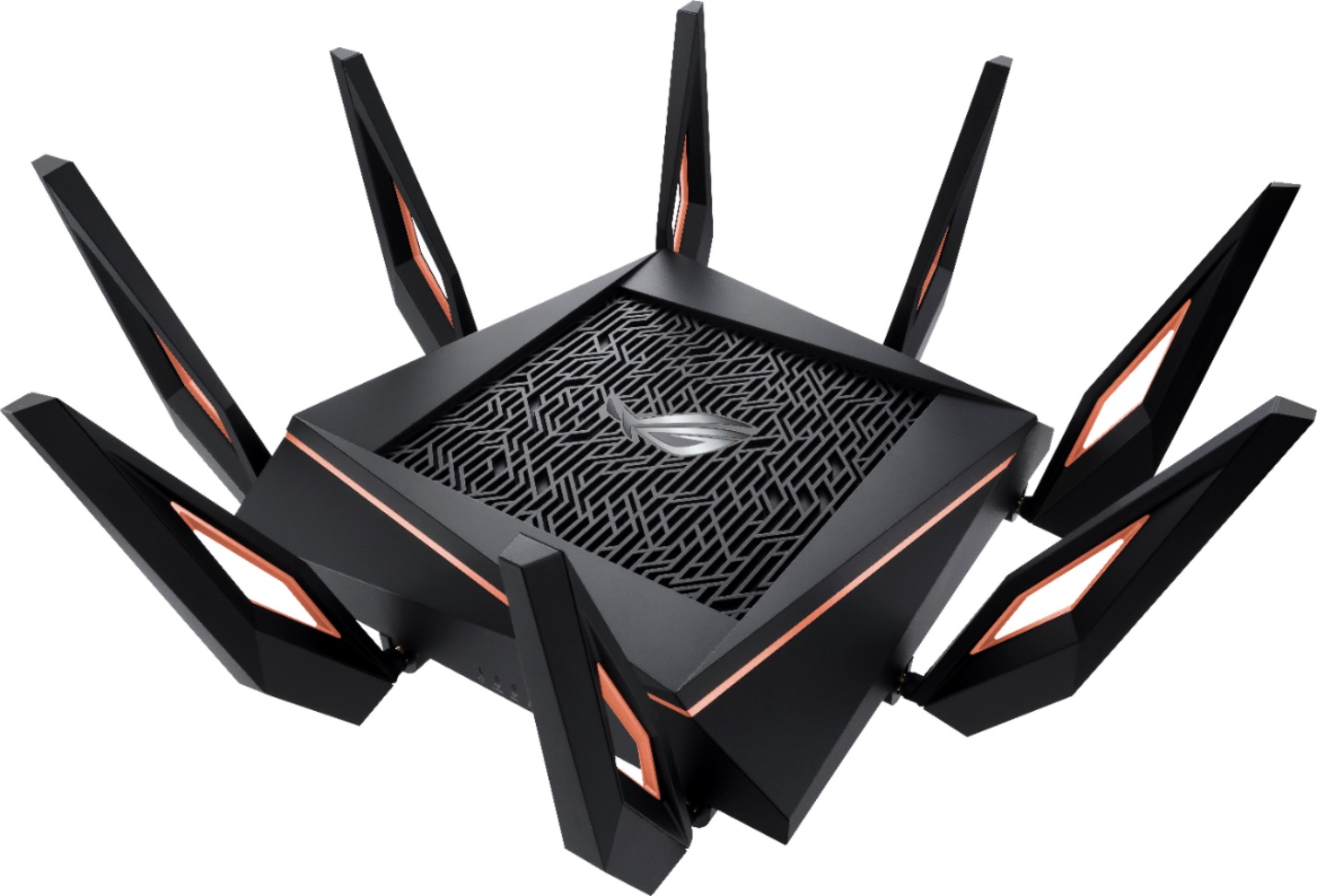 Built-in customization, coupled with gaming-oriented optimizations, offers plenty of control. You can even pair the GT-AX11000 with other Asus routers to create a mesh network and cover your entire home with a strong Wi-Fi signal. Its price is on the expensive side, but you won't get a better wireless router if you want an edge while gaming online.
Pros:
First Wi-Fi 6 router
Plenty of customization options
Reliable and fast performance with an excellent range
Cons:
3.  Netgear Nighthawk AC2300 (RS400) – The Best Router for Security
The Netgear Nighthawk AC2300 (RS400) may be priced like a gaming or high-performance router, but it delivers in perhaps the most important area: security. It offers solid performance and a range enough for most homes, but protection is where the real value lies, with a bunch of security features from Bitdefender and Netgear.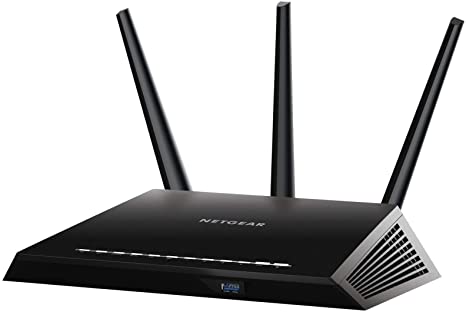 The RS400 is made to protect your entire connected home, from your phones and laptops to a whole array of smart devices like thermostats, ovens, and cameras. It keeps your home network safe and is easy to set up and use as well, making it one of the best secure Wi-Fi routers.
Pros:
Easy setup process
Good performance
Three years of Bitdefender Total Security protection
Cons:
Lacks configuration options
Short range
4.  TP-Link Archer C2300 – The Best Budget Router
The TP-Link Archer C2300 is one of the most powerful Wi-Fi routers you can purchase and has the best range on this list – up to 110 feet! It delivers top-notch performance and comes with plenty of high-end features that will leave you impressed.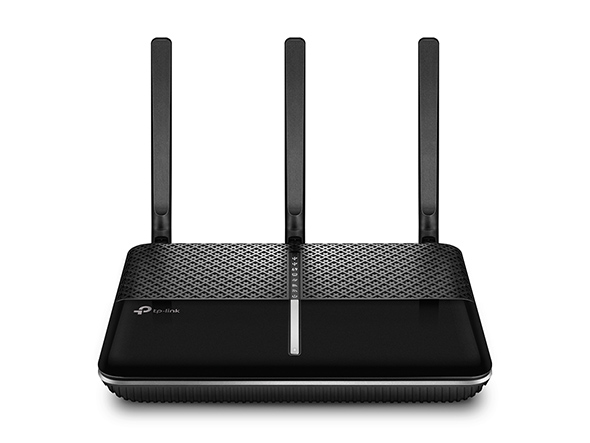 The C2300 offers built-in optimization tools (that are usually found on expensive routers) such as parental controls, QoS, and antivirus. There's a two-year warranty as well, which makes the deal even sweeter considering it costs less than half of competitors' similarly performing routers.
Pros:
Excellent performance
Two-year warranty
Budget-friendly
Integrated antivirus protection
Cons:
5.  Linksys EA8300 Max-Stream – The Best Router for Speed
The Linksys EA3800 Max-Stream is a highly customizable router loaded with tools that let you tweak it for optimal performance. The range isn't impressive, but you can move lots of data with the EA83000 Max-Stream, making it perfect for smaller homes.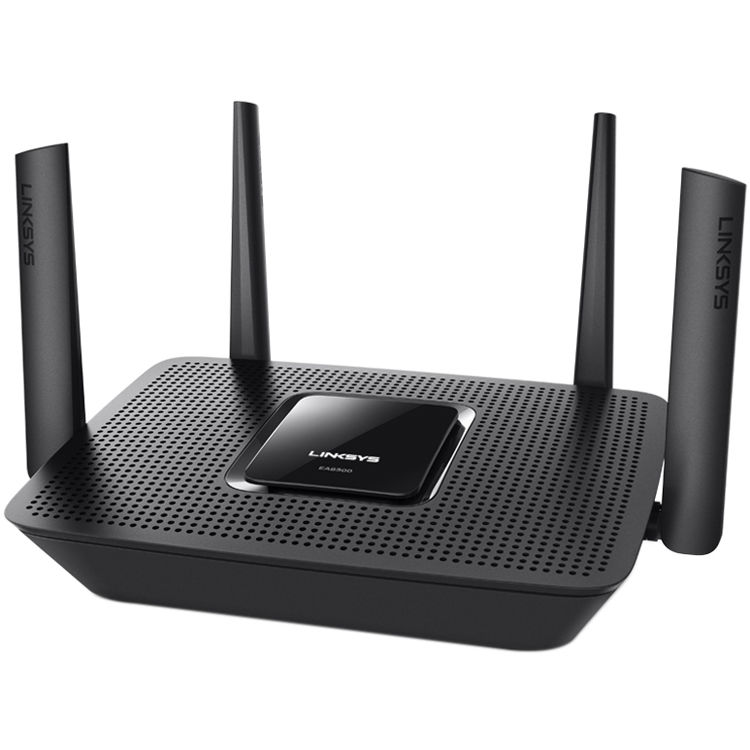 It lets you automate various features and even allows you to make customizations on the fly from your smartphone or desktop. There are many ways on offer to optimize the performance of your router, which is why it's one of the best Wi-Fi routers for speed.
Pros:
Excellent performance
Affordable
Good customization options
Cons:
Wrapping Things Up
For the best home network security, you should consider putting a VPN on your Wi-Fi router. The data sent and received from your connected devices will automatically be secured using bank-grade encryption, keeping it safe from hackers and snoopers.
Follow Technoroll for more!