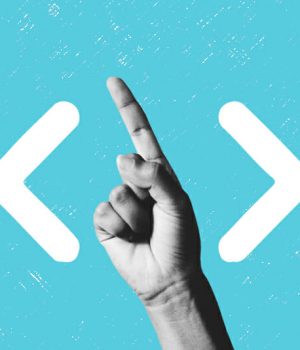 Custom website designs tend to be more successful compared to template ones because there's more time spent developing the most essential aspects of the website, which can have a positive effect on a company's brand. After all, branding is paramount, and all other details will tend to fall into place naturally if the company's efforts focus on its brand.  
Since templates are used for websites that have a generic appearance, this makes them look dull and too plain. Thus, many businesses, whether big or small, tend to hire web developers and web designers to create custom websites that will suit their business needs. If you want to learn the difference and importance between web designers and developers, this link explains it further.  
In the meantime, if you're planning to build a custom website from scratch, here are some tips to help you get started: 
Choose The Appropriate Website Builder 
Building your website can be a fun and rewarding experience. Still, it takes knowledge and expertise to build a professional website that has a great appearance, is informative, and easy to navigate. If you're new to web designing, choosing a user-friendly web builder is critical in creating a website that suits your needs. 
Choosing a web builder depends on your specific needs, goals, and considerations, so you must first decide on a web building method you're comfortable with. This can include free website builders, template websites, WordPress websites, DIY web design, or hiring professional services, among others. Once you've decided on a web building method you like, you can then research on how to choose a website builder. More on this in the following sections. 
Additionally, content management systems or CMS programs allow you to manage and modify your website content. Popular options for beginners are WordPress and Joomla, which offer a wide range of features and functions, including shopping carts, blog tools, forms, templates, plugins, eCommerce solutions, and more. They also offer an excellent user experience with intuitive navigation and fully-customizable templates. They're very convenient because most all-in-one solution website builders include a ready-to-use backend administration panel where you can install and configure your website using a drag-and-drop interface.
Choose The Best Website Colors 
Suppose you're not knowledgeable about creating a website using web development and coding. In that case, you can use a pre-made website theme or template and customize it by changing the colors. Website colors are critical because they should reflect your brand.  
When it comes to choosing colors, it's essential to consider your company's brand, personality, and the needs of your intended audience. It would be best to use a monochromatic palette that consists of colors of equal intensity on the color wheel. 
Aside from that, using too many colors can cause problems, like distractibility and misplacement of information on a page. The use of only one or two brand colors plus a few accent colors can help achieve the contrast necessary for web design.  
Many brands use contrasting colors in their brand campaigns to help promote and create an enticing appeal. However, it's also a good idea to limit the use of these colors as much as possible. A monochromatic palette or using colors that only have varying degrees of hue and saturation allows you to create visual balance in the layout. It allows you to easily distinguish one webpage from another. For instance, you could keep the background of your home page white, while the main content area is colored in a neutral tone such as cream or off-white. 
Look At The Other Smaller Details 
When taken together, focusing on the smaller aspects of your website can also create a significant impact on its design and overall functionality. Here are some things you can change according to your needs:  
Content Width Design:
You can choose between box width and full-width designs. A full-width design is more popular nowadays because it also works well for mobile-responsive templates and if your website has numerous graphics.  
Homepage Header Design:
The homepage header design depends on the type of website business you have. Most of the websites today have an optimized image in the header, and they place texts on top of the picture. Some websites also contain slideshows and even videos. You must focus on your header design as it's the first thing people see when they open your site. It should reflect the overall message you want your brand to provide.  
Create A Beautiful But Functional Menu Or Navigation Tab 
When it comes to creating menu tabs or panes, you need to follow these rules:  
Choose a clean and simple design that makes it easy to read and access. 

Use a color that's easy on the eyes.  

Text color should be in contrast with the color on the menu tab to make them stand out. 

Always create a hierarchy for your pages. It's best to lay out pages from the least important to the most important.  

Always avoid clutter on your menu. Don't put too many page tabs and only display pages essential for your business as these may overwhelm your audience.  

Never use distracting backgrounds that make the menu tab hard to read.  

Never use small font sizes or fancy font designs.  
Summary 
Building a custom website has a lot of advantages. A custom website helps any personality or business showcase its brand. If you're new to web design and development and would like to explore creating a custom website, the tips above will help you start.  
If you're building a business website, choosing the appropriate website builder is essential to help you get started. Even when you use pre-made templates, you can customize your site by selecting different colors, as well as changing its layout and functionality. Make sure that your site is also mobile-friendly as a lot of people nowadays prefer to access websites via their tablets or mobile phones. Additionally, ensure that your site has a user-friendly interface so your visitors will have an excellent user experience when navigating your web pages. 
Follow Technoroll for more good quality content.
Editorial Staff of the TechnoRoll, are a bunch of Tech Writers, who are writing on the trending topics related to technology news and gadgets reviews.