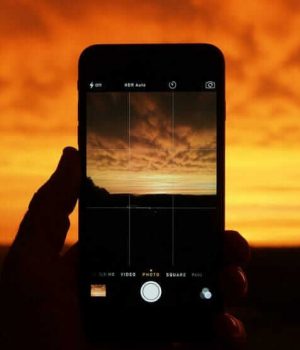 Being a photographer can be tricky. In the words of Robert Frank: "The eye should learn to listen before it looks."
And that is precisely what being a photographer is all about; it's thinking. You need to understand the subject, know how to compose an image, and which tools to use when. It takes time, practice, and patience, and with every session you do, you get better at it. More than that you need to manage your photography business with scheduling, collecting payments, and all the other administration chaos. The good thing is, there are many tools to help you get that perfect photo published and manage your business as well. Here are what I think are the best photo studio apps and management software to help you with your photography business every day. 
1. Pixlr
Pixlr is a free photo editor app that captures and edits every moment with over 2 million free effects, overlays, and filters. In addition, you can easily share your photos with friends or followers via email, Instagram, Facebook, Twitter, or any other social network.
The app allows you to remove image background like Slazzer and remove.bg, but also can remove blemishes, red eyes, smooth skin, and get whiter teeth instantly. Also, use the paint splatter effect to bring out the color or the focal blur to add the effect. The favorites button allows you to keep track of your favorite effects and covers. And, you can quickly and easily crop and resize images before saving.
2. Dubsado
Dubsado is a studio management software for various creative small business owners. The possibilities are endless, with a range of flexible and customizable features. You can create workflows, schedule appointments, and build relationships to simplify your projects from start to finish. It eliminates duplication of tasks with automated workflow, offers recurring payments, confirmation emails, payment reminders, and other features.
Dubasdo also created reusable form templates for your contracts, leads, surveys, and offers that use your corporate brand. Also, take account of income data, expenses, and referrals to keep track of your financial health.
3. Iris
Iris is a photography management system that can help you further organize your photography business, save time and grow it. Iris can help you with everything from payments to scheduling and gallery software. 
You can create your account by organizing a list of trusted workflows. Therefore, photographers like you can trust selected workflows without having to change background colors and layouts. Moreover, you can simplify your workflow to automate photography and customer relationship management.
4. Honeybook
Honeybook is the studio management app for photographers where customer experience comes to life. You can create contracts, submit invoices, collect payments, track projects, and manage your business all in one place.  
You can manage every step of the process, from request to payment – and everything in between. You will no longer get lost in the text chat forest by email. All connections are accessible and viewable in one convenient place. And, customers can also view, sign and pay for contracts in one place. And you can easily follow everything in real-time.
5. Pixifi
Pixifi is a modern business management application for photographers. Contracts can be easily created and digitally signed for your customers in a few seconds. You can bring your own or use their free contract templates. The best part is that you can ask your customers to make their proxy payments once you register. They pull and push, and you win while you sleep.
You can also send invoices, track payments, track expenses, track distance, and track taxes. And, you can even control when your employees are available, how many hours they work, and when they rest.
6. Overlay Photo And Video Layer
The overlay is a photo editing app specializing in mixing images and videos to create a double exposure effect. The multimedia processing function in the app provides you with complete control of your export. 
You can mix your content using a library of these mixed modes, including more than 20 different styles. An inspirational library of artists' collections can be found. You can use artistic photos and videos in your projects. If you have this free Overlay app on your Windows PC or smartphone, you can join the surreal trend with photos, audio, or snapshots.
7. Camera+ 2 
Whether you are a seasoned photographer or have never touched a camera before, Camera+ 2 photo app has all the tools you need. As you start using Camera+ 2, you will see improvements in your photos.
When you need precise control over your photo, use the onscreen buttons and control buttons to adjust the shutter speed, ISO, and white balance. You will be satisfied with the clarity to highlight a unique feature of your subject or for artistic purposes.
8. Studio Ninja
Studio Ninja is an easy-to-use business management software. Studio Ninja helps you manage your time to work more efficiently and in a more organized manner, which leads to more sales and, at the same time, more time for the creative process. 
Studio Ninja integrates with many other applications, including Gmail, Google Calendar, Xero, and QuickBooks. Studio Ninja's integration with PayPal, Stripe, and extensive financial reporting makes it helpful accounting software for photographers.
9. Tave
Tave is easy-to-use CRM software. You can even use a subdomain for more personalized pages for the benefit of your audience. Tave is easily accessible anywhere, anytime, as it is a single web application that runs on any device.
This photography management system also includes powerful marketing tools, customizable customer interfaces, and scalable features to help you grow your brand with intelligence and creativity.
Summing Up
As a photographer, you need to ensure you have access to the right tools to help run your business from having a proper CRM to managing contracts and invoicing and of course getting that perfect shot. There are a lot of apps available out there but it's important to find the perfect fit for your workflow to maintain art quality and manage your business altogether.
Follow technoroll for more~
Editorial Staff of the TechnoRoll, are a bunch of Tech Writers, who are writing on the trending topics related to technology news and gadgets reviews.