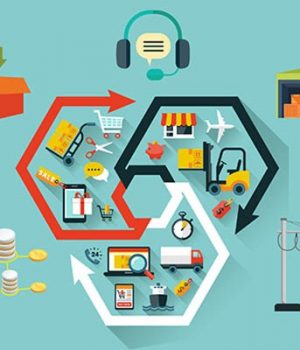 The digital world of commerce has allowed for a lot of exciting advancements that have never before been possible. Because of the growing accessibility of technology more and more businesses are able to be created and enter a truly global marketplace. While there are a lot of benefits to a digital storefront and running your business through eCommerce, there are some significant challenges.
One of those challenges comes in the form of converting visitors to customers. This crucial moment has a particular challenge to it because of the autonomous nature of the digital sphere. For example, in a brick-and-mortar setting, a sales team associate could interact face to face with a visitor and provide an in-person experience to help make this conversion happen. On top of the human element, the physical layout of the store, accessibility of products, and information all play a role in helping make this conversion possible.
In the digital sphere, it can be a little more tricky. Not only is there more capacity for a number of customers to an online store than any physical store could actually have, but there are higher rates of visitors. 
For example, in a brick-and-mortar store, the customer would need to take a special interest in the actual location and put physical effort into actually accessing the store. In a digital sphere, however, the customer might have come to your online store through an advertisement, an accident, or pure curiosity. Since the digital age provides such wide access, the amount of effort it takes to visit a digital storefront is minimal.
This is where the importance of converting a visitor into a customer comes into the picture. Understanding how to make this conversion happen is a vital part of any online business's success and it is something that takes a certain amount of skill and the right tools to do well. 
What is CRO?
With visitor conversion being such a crucial part of success in the digital sphere, it makes sense that this would be an area of specialization and interest. This is where the term CRO comes into play, as this represents the optimization of this conversion process.
The term CRO stands for Conversion Rate Optimization, and as its name implies, is a term that relates to a business's ability to bridge this important gap between making a visitor a paying customer. For an online business, its CRO is one of the most important factors that can positively impact its success. 
If you have been wondering how to increase your business's CRO, here is everything you need to know.
CRO is About Getting People to Your Sight – And More!
One of the best ways that you can increase your company's CRO, is by working on a marketing strategy that gets customers through the virtual door. This is where working with a Google Ads agency can have a lot of benefits because you can outsource this vital job to trained professionals who know how to use the tools that can help increase your CRO. 
CRO relies heavily on marketing, however, unlike other digital marketing strategies like SEO, CRO doesn't stop when a customer visits your digital storefront. Instead, CRO is actually concerned with the interactions and experience of the customer once they have reached your website. 
This is the main factor that makes CRO unique, in that by focusing on customer experience, your team can optimize the conversion rate of potential customers. One of the similarities that CRO does have with SEO, is that there is a unified emphasis on driving customers to your business's website. In order to optimize conversion rates, it's imperative that the amount of traffic your website experiences is also increased. You can't have one without the other.
While marketing is a very important part of CRO, CRO focuses it's optimization on the website experience itself. SEO, as a strong marketing tool, focuses its optimization on the experience before the website is accessed. This includes increasing Google rankings and visibility. 
Understanding the Customer
One area that CRO focuses on is understanding the customer and making predictions that will help the conversion process. Part of this focuses on tracking important customer information and understanding where potential barriers may be that could prevent conversion.
A practical example of this could be that a website has a complicated shopping cart experience. By tracking a customer's journey, there could be data that indicates some kind of disconnect that revolves around the shopping cart. By changing this experience, a company could optimize conversion rates and increase follow-through on the actual purchase.
Conclusion  
CRO is a valuable tool that can help increase a company's profitability like very few other tools can. While there are other valuable resources like SEO that play an important role in a company's success, having an emphasis on CRO can have a huge impact on increasing a company's satisfied customer base. 
Follow technoroll for more!