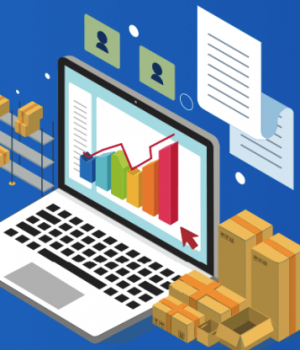 Whether for work or entertainment, you may discover that you are increasingly connected to others via your smartphone or laptop. Maybe you're keeping in touch with your coworkers via video conferencing or virtual meetings or watching another excellent webinar hosted by one of your favourite influencers. These are just two examples of how web conferencing and web conferencing software like Adobe Connect change how we learn, engage and stay present in an online setting.
You're well on your way to experiencing this new digital platform if you have a device, internet connectivity, and free web conferencing software with all the features for a completely integrated experience.
What is Web-conferencing software?
Web-conferencing is an internet-based service that allows companies to hold conference calls, workshops, seminars, presentations, training, and other events. TCP/IP connections are used for this. Participants can dial in or use the computer's speakers and microphone to join the meeting.
Real-time point-to-point communication is possible with this technology. Senders can also multi-task communications to different recipients. Web-conferencing software, in addition to allowing you to speak and see other people, also allows you to send documents and links.
Web-conferencing software for presenters and attendees may differ. It can be used in a web browser or downloaded and installed on your desktop or mobile phone.
Benefits of using web conferencing software:
Reduces time and travel costs
Working from home to save time can reduce travel costs by eliminating the need for a commute. Moreover, many companies send their personnel on business trips, both domestically and internationally. That is no longer essential with web conferencing, and organisations may allocate that budget to other strategic areas.
The requirement for travel is decreased by using web conferencing platforms. Face-to-face or personal meetings can be held online, with participants from all around the world to participate. Airport delays, flight cancellations, traffic congestion, and other transportation issues are no longer acceptable reasons for missing business conferences and meetings.
The background is one difficulty that may arise when video conferencing from home. However, this problem can be easily rectified by replacing your background with images or videos, thanks to technological advancements. Employees can focus on the web conference instead of worrying about their backgrounds.
Collaboration among team members is improved.
Your online learners can use web conferencing technology to meet up to discuss crucial business choices or even work on projects. Virtual training classrooms and online scheduling tools are available in many solutions, making them perfect for online collaboration. If online learners need to address a concern rapidly or communicate with their virtual peers about a specific task or online project, you can organize spontaneous online meetings. If your web conferencing software doesn't include document sharing, you can always combine it with a free project management platform to create an all-in-one solution.
Increases Work Productivity
Meetings require more effort to schedule than merely inviting or requiring attendees. If you're the host, you'll need to reserve a meeting place, arrange the agenda, and, in some situations, order refreshments, among other things. Web conferencing eliminates all of these booking requirements, making it faster and easier to put together a conference than face-to-face meetings.
Improved communication and meetings that are more structured
Pre-determined start and end times are usually agreed upon before the web conference begins because employees are joining from different locations. This promotes a more serious discussion with less small talk. When a meeting is run efficiently, attendees are more likely to stay engaged and alert about whatever is being addressed.
Web conferencing allows employees to observe vital visual cues in body language from colleagues, partners, collaborators, customers, and others, rather than sending tiresome email trains where the intent or meaning of communications may be obscured. Concerns, happiness, and understanding can also be handled more readily than through a slew of emails, voicemails, and instant messages.
Conclusion
You can engage with your eLearning and Development staff as well as with online learners using web conferencing software. However, in order to gain all of these benefits, you must first identify the web conferencing platform that is best suited to your needs. To minimize unnecessary trial and error, read reviews, get a demo, and explore all of your possibilities.
Follow Technoroll for more!