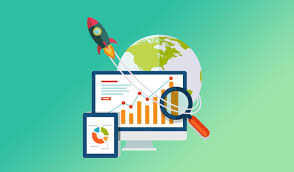 USB 2.0 and USB3.0 have been used for a long time. You can check the USB 2.0 VS USB 3.0. After the release of Thunderbolt 4.0 technology, it became much simpler to select the appropriate Thunderbolt PCs, devices, and USB-C cables. The USB 4.0 with USB-C connector and the Thunderbolt 4.0 cable are the two greatest cables you can get.

USB 4.0 and Thunderbolt 4.0 are great since they are fully backward-compatible with previous versions of both technologies. You may be assured that your investment in cables and gadgets meeting these standards will continue to serve you well into the foreseeable future.
What is Thunderbolt 4.0?
The Intel Thunderbolt series has been updated to the newest generation, known as Thunderbolt. There are several advantages, such as compatibility with previous USB and Thunderbolt versions. All Thunderbolt 4.0 certified cables are backward compatible with older USB standards.
The 40 GB/s data transfer rate and 100 watts of electricity with quick charging that Thunderbolt provides are both impressive. Keep in mind that Thunderbolt 3.0 provides the same features. There are a few key changes, and some laptops and Windows PCs employ stripped-down versions.
Thunderbolt 4.0 Vs Thunderbolt 3.0
All manufacturers need to make sure that they offer the top specifications of Thunderbolt 4.0 in order to be certified as Thunderbolt 4 by Intel officially. Thunderbolt 4.0 also supports any USB Type-C monitor with a resolution of up to (7,680 x 4,320) 8K. It means you can use Thunderbolt 4 USB Type-C cable which is much thinner than HDMI or DisplayPort cable to power your high-resolution displays. Additionally, unlike video cables, you can also usea Thunderbolt 4 cable to transfer data and charge devices. 
Features of Thunderbolt 4 
Provides 40 Gb/s of data transfer speed.

Able can accommodate either a single 8K display or dual 4K displays.

Built-in 32 Gb/s PCIe allows for transfer rates of up to 3 GB/s.

It's possible to charge at speeds of up to 100 watts using Power Delivery.

Allows for up to four docking ports.

If your laptop or PC is docked through a Thunderbolt 4.0 port, you may wake it by moving the mouse or hitting a key on the keyboard.

Protects against physical Direct Memory Access (DMA) attacks with Intel VT-d DMA protection.
What is USB 4.0?
USB Type-C cables incorporate the newest USB specification, USB 4.0. It replaces USB 3.2 and 3.0 and provides transfer rates of 40 GB/s or 20 GB/s, respectively. It employs the same reversible, rounded Type-C connection as Thunderbolt 4, which is another similarity between the two.
Some USB 4.0 cables are not Thunderbolt 4.0 approved, although all Thunderbolt 4.0 cables can be termed USB 4.0 cables. Due to its status as the most recent revision, USB 4.0 offers more efficiency and transfer rates than its predecessors. It dynamically monitors the bandwidth needs of all connected monitors or screens and lets you conserve the excess for data transmission. Earlier USB versions couldn't do that since they simply partitioned the available bandwidth in half for data and display, making the former unavailable.
USB 4.0 is backward compatible with Thunderbolt 3.0, USB 2.0, USB 3.0, USB 3.1, and USB 3.2, and it also supports Power Delivery (PD) up to 100 watts. There must be the USB logo and the speed rating (40 GB/s or 20 GB/s) on a cable for it to be certified as USB 4.0.
Difference Between USB 4.0 and Thunderbolt 4.0
Thunderbolt 4.0 cables are USB 4.0 cables, although not all USB 4.0 cables are Thunderbolt 4.0 approved.
The USB Type-C connection, which is reversible and rounded, is used for both USB 4.0 and Thunderbolt 4.0. USB 4.0 and Thunderbolt 4.0 have the same fundamental protocol. If you have a device with Thunderbolt 4.0 ports, you may utilize USB 4.0 cables because all Thunderbolt devices support USB 4.0.
In contrast to devices that are fully Thunderbolt 4.0 approved, not all USB 4.0-connected devices will offer the same level of performance. For instance, Apple includes Thunderbolt 4.0 with its maximum bandwidth of 40 GB/s in several of its devices.
However, many Windows PCs already have USB 4.0, which has a maximum transfer rate of only 20 GB/s. As an added bonus, two 4K screens may be connected to a laptop with a Thunderbolt 4.0 port. However, you will be limited to connecting a single 4K monitor through a USB 4.0 port.
However, unlike Thunderbolt 4.0, USB 4.0 is more affordable. Don't forget that USB 4.0 devices don't have to be officially certified by Intel, thus there will be a wide range of quality when it comes to USB 4.0 devices.
USB 4.0 vs Thunderbolt 4.0: Comparison Chart
Other Considerations
Apple TV and the rumored 8K version of the iMac both have the newest HDMI 2.1 standard. You'll need cables designed for an 8K monitor to get the most out of these gadgets. For this reason, you can utilize a Satechi HDMI 2.1 Rated 8K 60Hz Cable.
In addition, if you're using an Apple laptop that supports Thunderbolt 4.0, you may add a variety of accessories to its ports. The Satechi Thunderbolt 4.0 dock, for instance, provides a wide variety of connections, such as:
20V DC input jack

Three Thunderbolt 4 connections with 40 Gbps and 15W of power are also included.

Up to 10 Gbps throughput on three USB-A 3.2 data ports

Power delivery via USB Type-A 2.0

USB 3.0 UHS-II SD card reader

connector for a 3.5 mm audio jack
Follow Technoroll for more!