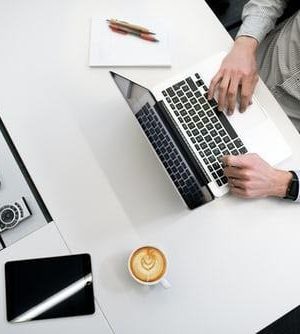 There was a surge in the real estate industry in 2021. Official reports show that a total of 25, 455 transactions were carried out in the first four months of 2021, totaling about AED92 billion and showing a 51% ascent in the number of transactions and 72% ascent in worth/ value of the real estate. 
With the cost of real estate in Dubai consistently on an increase, there is no better time to invest than now. As an investor, you may be watching out for the best places to purchase and own real estate. Here is a brief overview of the top 10 popular buildings in Dubai to buy a flat. In compiling this list, we have considered the value of the property, the facilities therein, the location/ area, and how they have fared in ROI so far. 
No. 1 The Burj Khalifa
The Burj Khalifa is the world's tallest building and one of the most fascinating towers in Dubai. This 828m high edifice was officially launched to the public in 2010 and has since then remained the luxury hotspot and heart of Dubai. It is a definite great deal to own a property in the Burj Khalifa as it is in hot demand. You can earn up to a 100% increase in a few years. The building has about 900 apartments on its 163 floors. According to Ax Capital, a studio apartment in the Burj Khalifa is worth a minimum of AED 1,100,000 while a two-bedroom apartment is a worth as high as AED 11, 000,000, with the general average price at AED 2, 000, 000.
No. 2 Dec Towers
This two-tower complex is linked by a five-story podium, designed with an aesthetic layout and surreal waterfront views. This is one of the best places to own a flat in the UAE. Located in Dubai Marina, it has an aggregate of 47 floors divided between two towers. From the tower, you can access restaurants, malls, schools, etc. You can own a property in the Dec Towers, with an average of AED 600, 000 or higher. It offers an ROI of up to 10%.
No. 3 Marina Pinnacle
The Marina Pinnacle has 77 floors and is one of the tallest residential structures in Dubai. You can own apartments in this building at an average price of AED 1, 200, 000 with a promising 7% ROI in a year.
No. 4 Scenia Residences the Palm
This is a freehold beachfront complex having three wings. It has 250 units and is selling for an average of AED 2,000,000.
No. 5 Marina Diamonds
Marina Diamonds is a collection of 7 towers positioned at the waterfront, Dubai Marina. Apartments in the marina Diamonds is valued at an average of AED 1, 500, 000.
No. 6 Five Palm Jumeirah
This is another modern building with a great view of the Arabian Gulf. Apartments in the Palm Jumeirah are selling at an average price of AED 3, 000, 000. You can purchase a painted house, a studio apartment or bedroom flat, etc.
No. 7 Burj Views
The Burj Views is a 160-story skyscraper and one of the top locations to own an apartment in Dubai. Its apartments are world-class and it is positioned between Al Asayel Street and Burj Khalifa Boulevard. Apartments are currently selling at an average of AED 1, 500, 000
No. 8: The 8
This is a building with Miami styled apartment and epic internal decoration. It is located at the Crescent of the Palm Jumeirah and is renowned for its breathtaking view of the Arabian Gulf and Atlantis the Palm. Properties at the 8 are valued at an average of AED 2,500, 000
No. 9 The Lofts
One of the top buildings to own an apartment in Downtown Dubai. The lofts are comprised of tall towers, a grandeur arcade, ultra-fast elevators, serene housing, and state-of-the-art décor. Its apartments are sold at an average of AED 1, 300, 000.
No. 10 Shoreline Apartment
This 20 mid-rise tower is in high demand for its access to private beaches, cafes, parks, and malls and stunning view of the city. Apartments in this building are selling for an average of AED 3, 000, 000.
AX Capital always help customers buy the right apartment in Dubai
Ax Capital brings together customers, buyers, realtors, investors, sellers, and tenants in one place to meet all housing preferences in Dubai in a simple and user-friendly way. Experts offer all types of housing at affordable prices to be the most accessible for many people from all over the world. Visit not to miss out on important information about new offers
Follow Technoroll for more!
Editorial Staff of the TechnoRoll, are a bunch of Tech Writers, who are writing on the trending topics related to technology news and gadgets reviews.