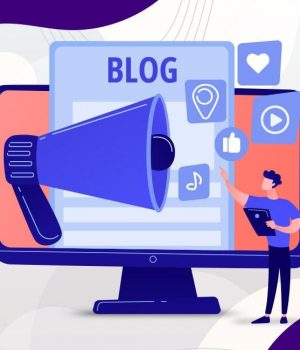 All websites always start small and grow gigantic with time and effort. It's always pleasing to see your website picking traffic and gaining some traction, but busy websites are more demanding. They need more care, attention, and maintenance.
Your website will need better hosting resources as its traffic grows. It will also need skilled handling and more labor-intensive techniques, including SEO, design, development, and content marketing.
You'll be handling more people: clients, employees, contractors, and vendors. The more data your website generates, the more valuable and risk-prone it becomes. Data is a priceless commodity, and you should find ways to harness it without losing control or violating people's trust.
Moreover, your security risks and liability exposure will increase. The larger your website, the bigger the target it becomes for attackers. You need a plan to protect your site and data, as well as your visitors' privacy.
You'll also need to stay on top of new trends and advancements in technology. So, how do you embrace growth without getting overwhelmed? Let me share my secret: always use webmaster tools!
Tools for Website Owners with Heavy Traffic
These tools help to measure performance, improve SEO, track conversions and analytics, find and fix website errors, and keep my websites secure.
Others have been a bedrock for e-commerce integrations, project management, content management, and marketing.
1. Bluehost Dedicated Servers
Hosting resources define the pace of your website's growth. If you're on a shared hosting plan, you'll quickly outgrow it as traffic to your website increases. Your site will become slow and unreliable, costing you dearly in conversions and SEO rankings.
Why are busy websites more demanding? Hosting resources, such as CPU, memory, and storage space, become quickly insufficient. Your website will need a VPS or a dedicated server to avoid hosting-related issues.
Dedicated servers are the top of the line for all hosting resources. You're guaranteed your site's traffic won't be affected by other websites on the same server as dedicated servers provide your website with its exclusive:
CPU;

Memory;

Storage;

Bandwidth.
I've used multiple hosting resources, and I ended up liking Bluehost the most. The dedicated server plans are affordable, with impressive value for my money.
Additionally, the support is excellent, and the servers are well-optimized for WordPress websites. The migration process from my old host was also quite smooth.
2. Google Analytics
Shooting in the dark is not an option for publishers with heavy website traffic. Google Analytics is a free tool that provides insights into your website's traffic, conversions, and other crucial metrics.
It's essential for understanding your audience, their behavior on your site, and the effectiveness of your marketing campaigns.
This free tool is basic, but the data it provides is invaluable. You can use it to track your website's progress over time and make informed decisions about where to invest your resources.
Some impressive features of Google Analytics:
Website insights: traffic sources, acquisition channels, conversion rate, bounce rate, time on site, and pages per session;

User behavior: what pages they visit, how long they stay on each page, and what actions they take;

E-commerce data: revenue, transactions, average order value, and tax.
Of course, it doesn't cover all the six essential metrics for measuring SEO growth, but it's also not easy to replace it with other free tools.
3. Google Search Console
Google Search Console is a must-have tool for all website owners, especially those with heavy traffic. It's a free service that gives you insights into how your site appears in Google search results.
You can use it to track your website's search performance, find and fix errors, submit sitemaps, and much more.
Some of the most useful features of Google Search Console include;

Search traffic data: impressions, clicks, click-through rate, and average position;

Keywords: the ones you rank for and the ones you don't;

Website errors: crawl errors, sitemap errors, robots.txt errors, and more.
This tool is basic compared to other SEO tools on the market, but it's essential for understanding how Google sees your website. It's also free, remember!
4. Finteza
Many popular analytics systems are too basic for measuring the performance of complex websites. It leaves users wanting more in terms of features and functionality. Finteza is an advanced analytics system that fills this gap.
Finteza has all the essential features plus a few extras that make it a more powerful tool. These include:
Advanced segmentation: it allows you to segment your traffic by criteria such as location, device, browser, and referral source;

Funnel analysis: see where users drop off in the conversion process so you can optimize your website accordingly;

Behavior flow: visualize how users interact with your website to identify problem areas; 

Retargeting: create custom audiences for targeted marketing campaigns;

Retention report: help to

evaluate changes in user behavior

after the introduction of changes to the site or the effectiveness of certain marketing campaigns;

Malware analysis: the risk of malicious hacks is always present, especially for high-traffic websites. Finteza includes malware monitoring in your traffic to keep your website safe.
Finteza is also more than just an advanced analytics tool. You can create Ad campaigns and manage them from within the Finteza interface. It's a huge time-saver for website owners who want to run effective marketing campaigns without using multiple tools.
The landing page optimization feature is also a game-changer. It allows you to test different versions of your landing pages and track their performance.
Finteza has a free plan that includes all the essential features, with some extras. The paid plans are reasonably priced, especially considering the extra features.
5. Jetpack
Jetpack is a plugin created by WordPress. It's packed with features that make it an essential tool for all WordPress websites. Some of the most useful features of Jetpack include:
Security: malware scanning, brute force protection, and site backups;

Performance: site accelerator and image CDN;

SEO: automatic sitemaps, SEO tools, and social media integration;

Engagement: email subscriptions, contact forms, and comments;

Design: custom CSS editor, galleries, and fonts.
The security features alone make Jetpack a must-have tool for WordPress websites. Malware scanning and site backups are essential for keeping your website safe from malicious attacks.
Jetpack also includes a site accelerator: a huge time-saver for website owners. It speeds up your website by compressing images and caching static files.
The automatic sitemap also helps to improve your website's visibility in search engines.
6. Grammarly
Busy websites with heavy traffic cannot risk the embarrassment of typos and grammatical errors. A single mistake can adversely taint your brand and turn away potential customers.
Grammarly is a writing enhancement tool that helps you to improve your writing. It checks your spelling, grammar, and punctuation for mistakes. It also gives you suggestions for improving your writing style.
Grammarly comes in handy with its web and app versions. You can install the app version on your computer to check your work for mistakes before publishing.
The web version is excellent for checking text on the go. It will check for mistakes on any content you paste into the Grammarly editor.
The browser plugin helps in proofreading text as you type. Install the plugin and activate it on your browser. Grammarly will then check your spelling and grammar as you type.
5. Trello
Large websites demand continuous keyword research, content production, and optimized publishing. You'll need a project management tool to sort out SEO titles and meta descriptions for varying content briefs to be handled by different writers for differentiated accounts.
Trello is a project management tool that helps you to organize and track your SEO projects. It allows you to:
Create boards for different projects;

Add cards for each task;

You can assign tasks to team members and set deadlines.
Trello also allows you to add attachments, such as images and documents. It's handy for sharing resources with your team members.
Trello can do more than help you handle SEO operations. It's a flexible tool that can help to manage any project type.
Trello is a darling for developers and webmasters for its simple and elegant interface. The big plus is that it integrates with many other tools.
6. Hootsuite
Busy websites often have excellently marketed social media handles to go with them. The busier your website is, the more you'll need an effective social media presence to manage your brand's reputation and keep the traffic flowing.
Hootsuite is a social media management tool. It allows you to:
Schedule and publish posts on multiple social media accounts;

Analyze your social media performance with insights and analytics;

Engage with your audience.
Hootsuite also has a handy browser extension, making sharing content easier. Simply install the extension and activate it on your browser. Then, click the Hootsuite icon to add an article you like to your share queue.
Hootsuite also has a mobile app that allows you to manage your social media accounts on the go.
7. Canva
Images are an essential part of website design. They can make your website more visually appealing and help to break up the text. Canva is a web-based design tool that allows you to create visuals for your website. It has a library of templates and tools you can use to create designs.
Canva is easy to use, and it's free. You can create designs for your:
Website;

Different social media handles;

Marketing materials.
Canva also has a handy app that you can use to create designs on the go.
8. Copyscape
Plagiarism is a serious issue on the internet. It's critical that your content is original and not copied from another source. Busy websites can get punished significantly for publishing plagiarism, and they're the most vulnerable. How?
Busy webmasters with loaded sites need to outsource content production to save time. You never know if your writers are plagiarizing from other publishers, and Copyscape comes in pretty handy!
Copyscape is a plagiarism checker. It allows you to:
Check your content for plagiarism

Detect copied content from other sources

Contrast two pieces of content for similarity

This powerful tool runs through billions of web pages and documents to find content that's been published elsewhere on the internet.
9. Zoho
SEO is a complex process that demands different tools working together. A good website needs a CMS, a project management tool, and an analytics platform. Zoho is an all-in-one solution that offers:
A website builder;

Analytics;

SEO tools.
This platform is easy to use, with everything you need to build and manage a website, including an SEO module.
Busy website owners with heavy traffic loads will find this tool impressively useful. It's an all-in-one solution that saves you time and money.
10. Doodly
Images and videos contribute to a website's engagement. But creating visuals can be time-consuming, especially if you're not a designer.
Doodly is a simple drag-and-drop tool that allows you to create:
Whiteboard videos

Chalkboard videos

Doodle videos
It has a library of templates and graphics that you can use to create your videos. You can also upload your images and videos.
Animated explainers help to summarize articles, blog posts, and pitch decks. They are excellent for boosting retention on super busy website pages. Thus, always use this tool to:
Add images and text to your videos;

Choose from a library of soundtracks and characters;

Add your original voiceovers.
Wrap Up
There you have it! These are the ten essential daily tools for busy website owners. With these tools, you can manage your website more effectively and efficiently. And you can be sure your website is running smoothly no matter how big your traffic grows!
The most essential basics to cover for a website owner with heavy traffic are:
Get a scalable web hosting service;

Use a content management system (CMS);

Use an analytics platform;

Use a project management tool;

Use a SEO tool;

Use a social media management tool;

Use a design tool;

Use a plagiarism checker;

Use an all-in-one solution;

Use a video creation tool.
What are some of the other tools that you use to manage your website? Let us know in the comments below!
Follow Technoroll for more!