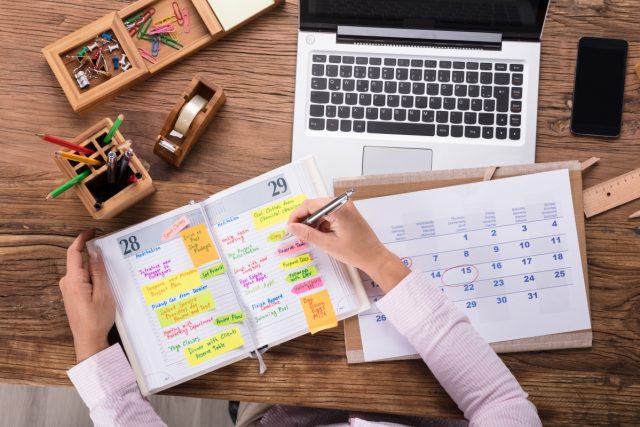 IBPS (Institute of Banking Personnel Selection) is conducted every year to select candidates for clerical posts in different banks across the country. This exam fills the vacancies of clerical posts in public sector banks. There are two main stages of the examination: preliminary examination and mains examination. A candidate has to pass both examinations to qualify for the post. 
The official notification for the IBPS examination, 2021 has been released on July 11, 2021. According to the IBPS Clerk notification, the Prelims exam is scheduled to be held on August 28 and September 4, 2021. The mains examination is scheduled to be held on October 31, 2021.
One must be well-prepared to crack the IBPS Clerk examination. He or she must be well acquainted with the syllabus and exam pattern. The preliminary examination comprises 100 marks. This exam will test your English, Numerical and reasoning abilities. The mains examination comprises 200 marks. This exam will ask questions on reasoning, computer aptitude, English language, Quantitative aptitude and General or Financial Awareness.
If you are willing to appear in the IBPS Clerk examination 2021, here are some smart tips to prepare for the IBPS Clerk examination:
Syllabus And Exam Pattern:
You must be well acquainted with the syllabus and the exam pattern of the IBPS clerk examination. This will help you a lot throughout your preparation. The prelims examination is of 100 marks and the mains examination is of 200 marks. You should prepare for the examination keeping in mind the marks distribution of the exam. You should prepare according to the syllabus to save your time and effort. Make sure to stick to the syllabus.
Know Your Strong Points And Weak Points:
It is very important to know your weak and strong areas while preparing for an examination. Put more effort into your weak areas. This will save your time and energy. Do not waste your time focusing on your strong areas. However, revision is equally important for your strong areas. 
Time Management:
It is very important to manage your time during the examination. You should not waste all your time solving one question. You should give an equal amount of time to all the questions. You should be able to answer all the questions within the given time. Solve the previous year questions within the stipulated time.
Mock Tests:
It is very important to give mock tests before appearing for the exam. There are different websites that are offering mock tests. Appearing in mock tests will give you enough confidence. You should also try solving sample papers. This will help immensely before the examination.
Strategic Steps:
Everyone has their own strategy. You should adopt your own strategy according to your needs and requirement. You should know where you need practice and where you do not need practice. This strategic effort will make sure that you do not deviate from the path.
Smart Work:
It is very important to be practical while preparing for the exam. You should study smartly. Prepare your lessons smartly and wisely. Give equal time to all the subjects. Do not stick to one subject or area. If you do not have much time left in your hand, it is important to make a strategy before you start the syllabus.
Proper Routine:
Before appearing in any examination, it is important to prepare a study routine. Prepare a timetable and try sticking to it. It is important to be consistent with your study. 
Solve Previous Year Papers:
It is crucial to solve all the previous year question papers. This will give you an idea about the exam pattern.
Previous Year Cut Off:
You should go through the previous year cut off marks. This will give an estimation of the cut-off and clear goal. This will also motivate you to work harder.
Be Clear with the concepts:
Start from the basics and be clear with the concepts. If you do not understand a topic or have doubts regarding it, you should seek help from your friends or teachers. You can also go through various tutorials available on the internet for clarification.
Practice:
You should practice reasoning, aptitude and numerical ability. This will help you a lot. The more you solve, the less time you will need to solve it.
English Language:
You should have a basic knowledge of the English language. You should be thorough with the grammar. Work on your vocabulary and try to enhance your writing skills. Read magazines, newspapers, articles to improve your creative writing. You should develop a habit of reading to be able to write well.
General Knowledge:
You should have good general knowledge. Go through some standard books on general knowledge and read the news regularly. You can also subscribe to weekly or monthly magazines. 
Financial Awareness:
You should be well-aware of the finance sector. Be clear with the basics and refer to some standard books on finance to do well in the examination and interview.
Computer Knowledge:
It is important to learn the basics of computer knowledge. Read some good books on computer knowledge to learn all the fundamental aspects.
Be Confident:
It is very important to be confident before appearing for any examination. Being nervous will reduce your confidence level. This will also make you forget many things. You should not panic during the exam. Try to do something relaxing before the day of the examination. 
These are some smart tips to clear the IBPS Clerk examination. This will help you throughout your preparation. Be consistent and stick to your routine and strategies. 
Follow Technoroll for more!
Editorial Staff of the TechnoRoll, are a bunch of Tech Writers, who are writing on the trending topics related to technology news and gadgets reviews.