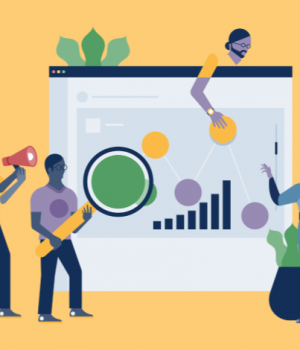 A big part of being a content creator is investing in yourself to establish your own brand, building a tribe around your distinct personality and your ability to create content that reaches and converts audiences.
As a creator, you'll have lots of ways to potentially monetize your brand, earning money from clients and your audience alike. You can create content for your audience to purchase from you directly, like with exclusive subscriptions or products. You can gain revenue share from places like TikTok, Instagram, YouTube, and Google AdSense.
Finally, you can work with brands to gain sponsorships, which is where the real money is. A recent survey from Mavrck found that out of seven different revenue channels, brand collaborations generate the most income for over 68% of professional creators.
What's more, out of all the ways to earn money as a creator, brand collabs offer some of the biggest potentials to boost your own profile by working with big names, while also being incredibly profitable and exciting opportunities. Influencers don't often disclose how much they were paid by brands to collaborate, but you can see they get opportunities to travel, eat great food, experience awesome luxury products, and more depending on their niche.
That's where the challenge lies. When you've carefully cultivated an audience based on your brand, you want to be careful when bringing in collaborators, such as brands or other creators, to your content. Success as an independent creator, then, hinges on understanding how to weave in those other parties to your creative business.
As you become more successful, brands will want to work with you to reach your audience. How do you make sure to provide the most value to the client while also strengthening your own personal brand with your audience?
These five tips will help you optimize your brand collabs.
1. Make sure you're a great fit
It's tempting to say yes to every opportunity, and very hard to turn down an offer of cold hard cash. But the reality is that you'll likely be offered brand collaborations that aren't a great fit for you and your audience.
The two key questions to ask before embarking on brand collaborations are whether the brand will bring value to your audience, and how you will bring value to the brand. For example, if a travel blogger who specializes in small, out-of-the-way locations, collaborates with a sports league to showcase their enormous new sports stadium, that's not a great fit. Both that influencer's audience and her brand partner will be disappointed with those results.
Meanwhile, that same travel influencer can put together some amazing partnerships with boutique hotels in small British towns, like Cat Thomson has done. Her audience loved that content, and those branded partnerships probably received a great amount of engagement and interest from that collaboration.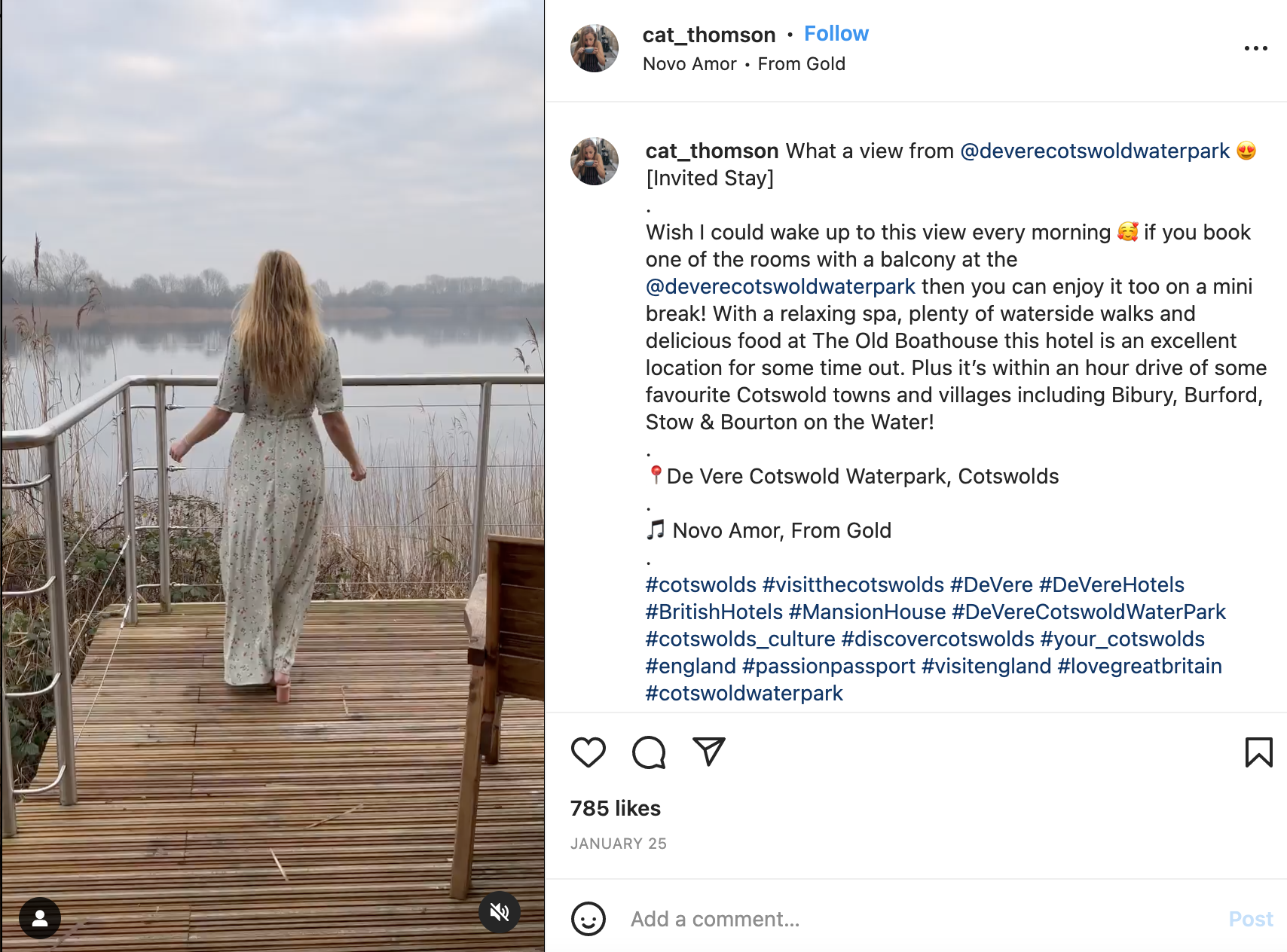 It's always better, in the long run, to be truthful with yourself and potential sponsors. If not, you'll find yourself saddled with a disengaged audience that doesn't trust you anymore – and a disappointed brand that won't choose to work with you in the future.
2. Plan your campaign with an eye to scale
When you secure the grand collab of your dreams, it can feel amazing – sometimes even overwhelming. Many creators don't want to get ahead of themselves, so they'll start small and plan to work their way up to a bigger partnership later.
This is actually a mistake. It's far better for both you and the brand you've partnered with if you go all in. Start making plans as though this is the first of several collaborations you'll be doing with the brand. After all, if things go well, it will be. For example, if you partner with a brand to do a sponsored video, let them know about other packages you offer: blog posts, email mentions, creating something specifically using their product or service.
They may choose to hire you to mention them in one video, and also feature them in a blog post. Based on those results, they may choose to hire you again for future collaborations.
This mindset helps you keep an eye on the future business and is beneficial to you to secure potential future business. By focusing on future potential, you are motivated to do the best thing long-term for your client and your audience, too.
3. Create a strategy for getting the word out
What is the brand buying from you? A mention, a dedicated video, an Instagram story? Put together an explicit plan of what you'll create, where it will live, and how you'll promote it. Not only is this helpful for you to optimize your brand collab project, but your client will enjoy seeing the proof of your thoroughness.
For example, let's say you are a visual artist. You are hired to create a dedicated branded video on YouTube using art supplies from your sponsor. Instagram's single link option in the bio can be expanded with a bio link micro landing page builder tool like Lightricks's Link in Bio, so you can share the video for anyone to see when they check out your landing page.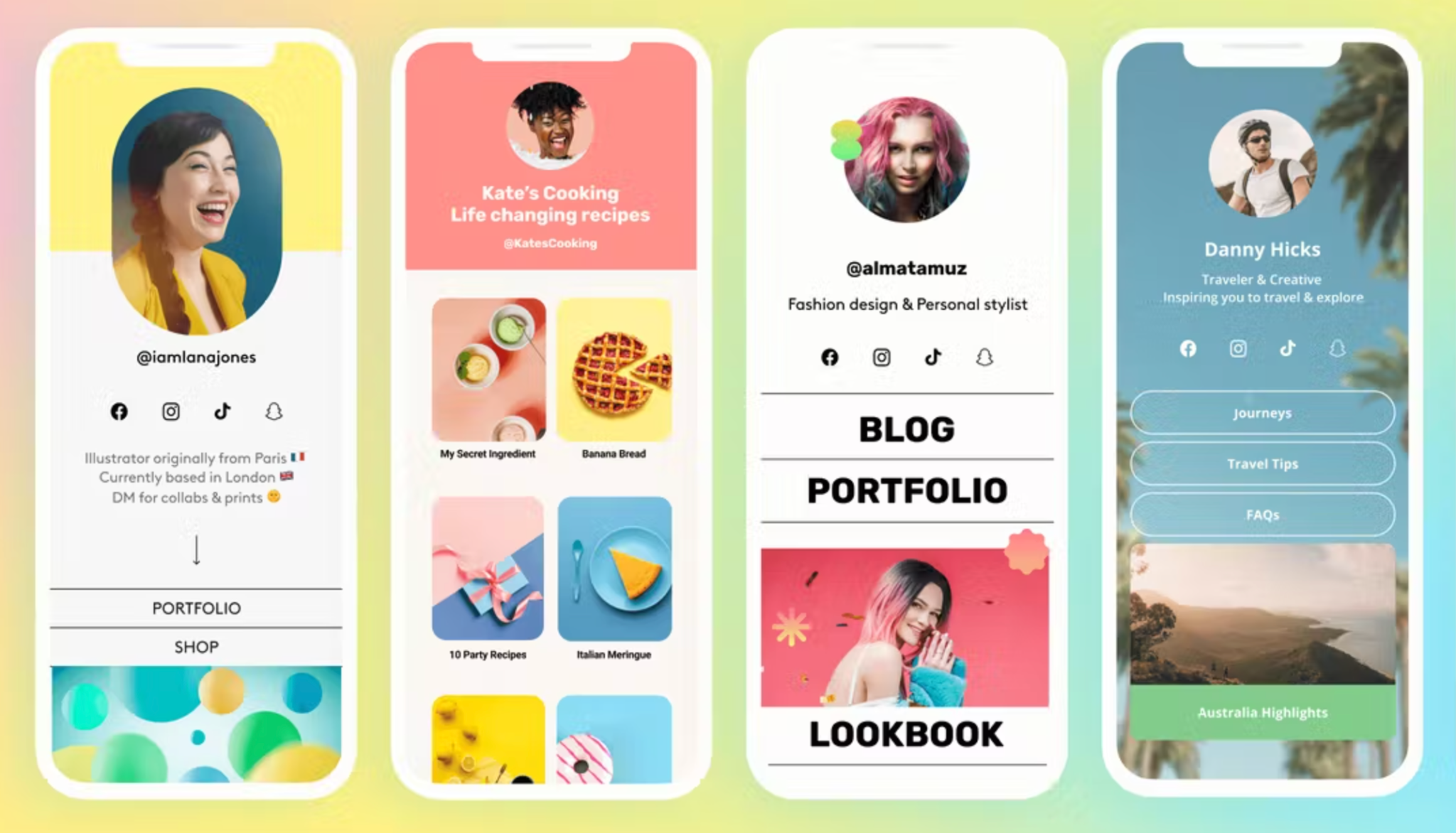 You can even use that real estate to add an additional link to the ultimate place your brand wants to send your audience, like their landing page or product page. Especially for affiliate commission brand collabs, where you're rewarded financially for referring new customers to a brand, this is a highly effective and monetizable area to optimize.
You can also share a snippet of your video as a Reel, and send it out to your newsletter list, too. Create a distribution plan for how you'll maximize traffic to your brand collab content.
4. Don't be afraid to reach out
One of the biggest mistakes creators make is waiting until they've got a large enough audience for their dream brand to reach out to them. It's actually possible to offer value to brands even as a small creator with fewer than 1,000 followers.
Brands know that smaller creators have stronger ties to their audience, and they drive more activations because their engagement rates are higher.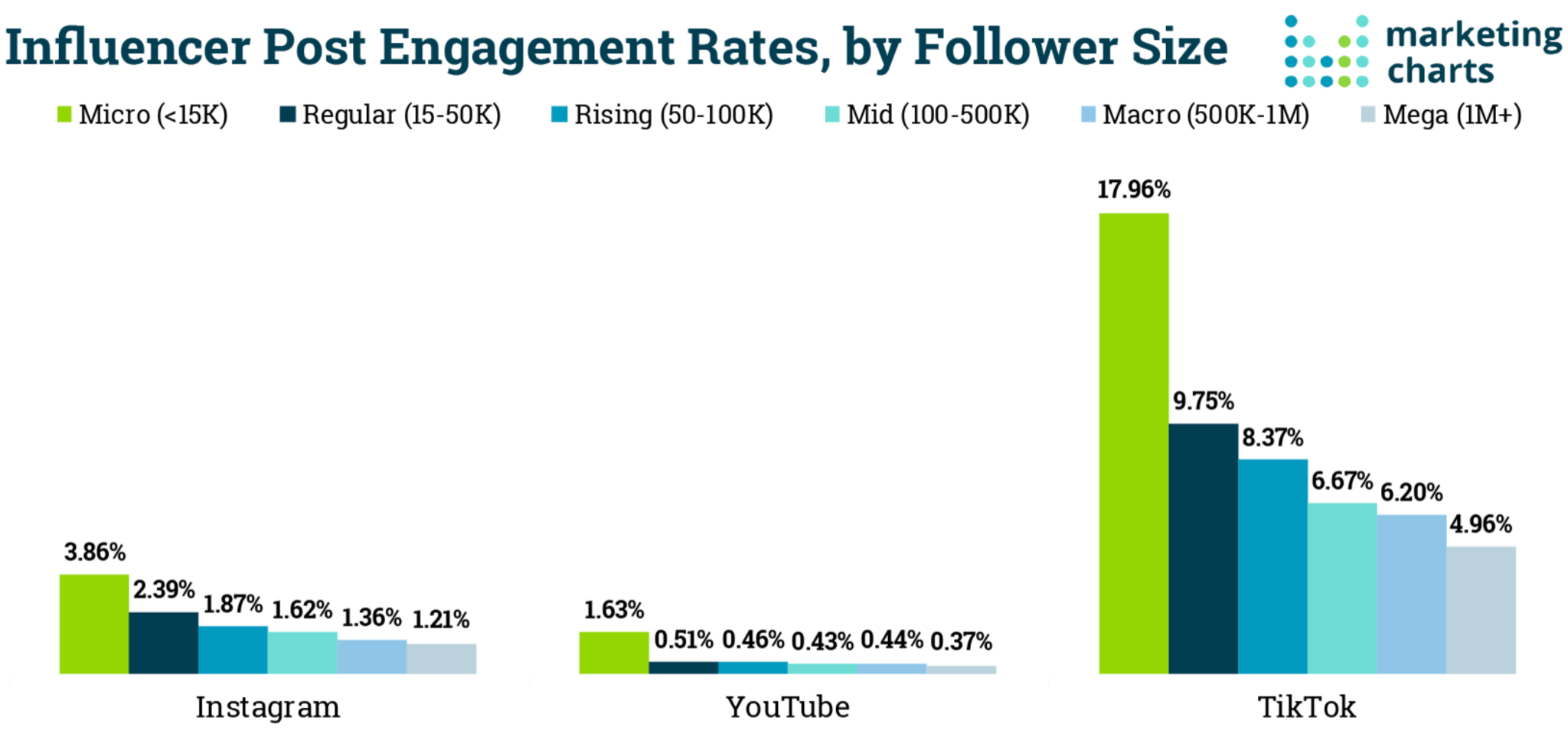 If you're reaching out to brands, you're in an awesome position of being able to explain the value proposition, your audience's interests, and exactly why you're such a great fit for them.
Don't wait for brands to come to you. Instead, seek out smaller brands and offer them your services. The best ways to find these brands are simply by seeing what brands crop up in your own Instagram ads – these are targeted to people like you, and creators typically attract a similar audience to themselves. Another great option is a brand/influencer marketplace like BrandSnob or Brij, which work exclusively with micro-influencers.
5. Keep track of your vital signs
Too often, creators close the deal, and then immediately sit back and relax.
In this sense, being a creator is just like any business – it's much easier to retain customers than acquire them. To ensure you hang onto your brand collabs for future partnerships, keep an eye on the pulse of your performance. This will help you understand your value to the brand you're working with, as well as how much your audience is enjoying and engaging with that content.
Track the number of views, clicks, comments, and other forms of engagement you receive.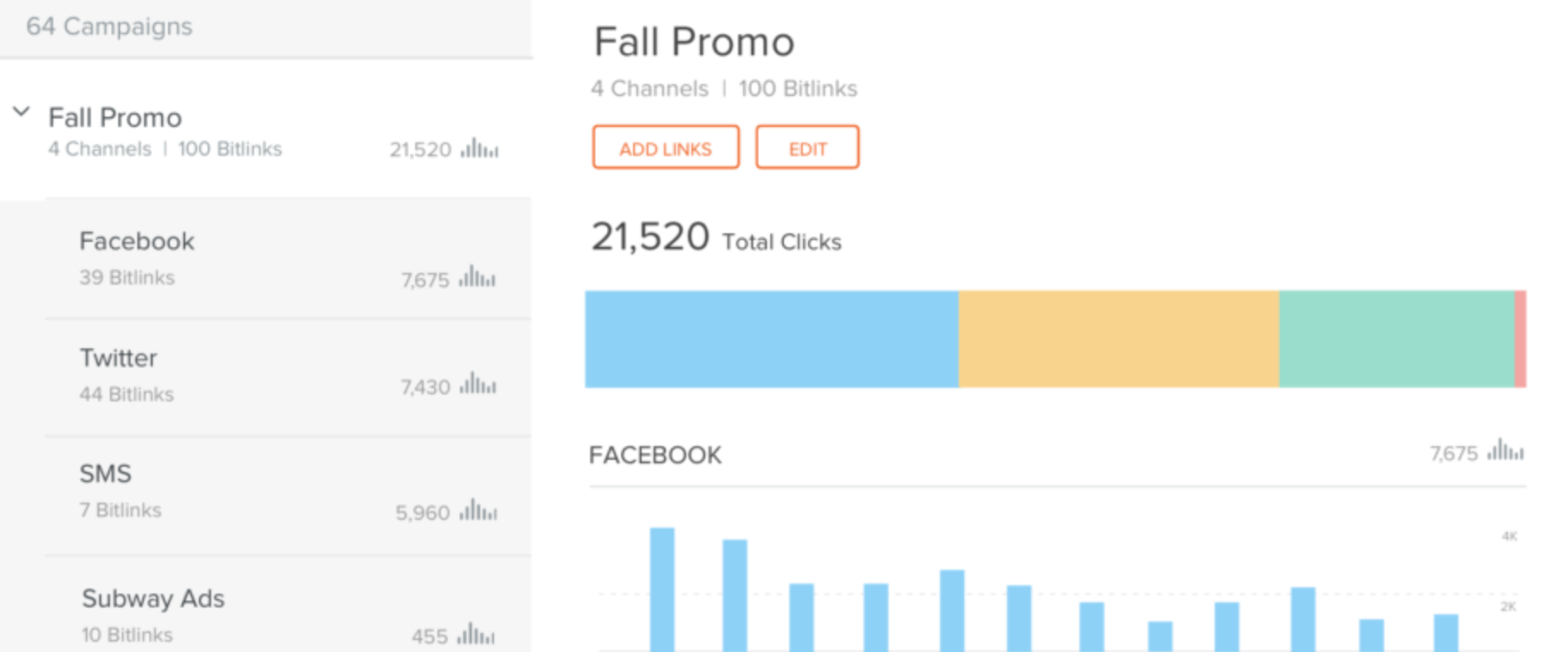 Ask the brand if they can provide a tracking link, or if you'd like to build one for them, shorten it to look presentable and then make the clickthrough metrics look like a presentable report, you can use a tool like Bitly.
This helps you explicitly demonstrate the value to the brand in real numbers and understand if your audience is also benefiting from the partnership.
The ideal collab is a win for you, your audience and your sponsor
These tips help you make your campaign a success for everyone involved. It's 100% possible to make a brand happy without your audience feeling like you've sold out. By working with the right partner and focusing on the right angles, you can create content that is valuable for your audience and for your sponsor – while you reap the huge financial rewards of working with a brand.
The key is to go value-first in every branded collab you do. From there, the money, recognition, and engagement will follow.
Follow Technoroll for more!
Editorial Staff of the TechnoRoll, are a bunch of Tech Writers, who are writing on the trending topics related to technology news and gadgets reviews.