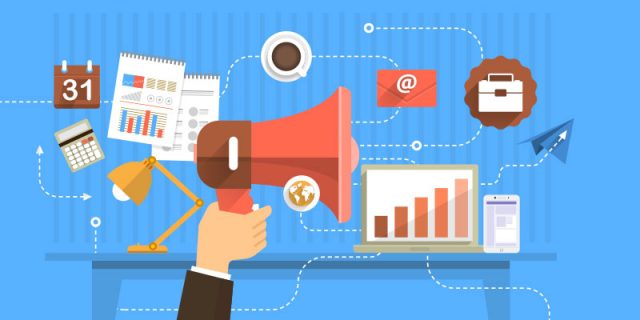 Digital marketers have long been using content to convert readers into paying customers. Whatever business you're in, creating content is not just about articulating words. It must also attract and lead readers to pay for what you offer or sell. 
Thus, the need to create content that converts readers to buyers is a crucial aspect of digital marketing. This means that any content you create should achieve business objectives, be it selling products, engaging customers, or attracting new members to an email list or organization.
There are several steps and strategies to be able to create winning content. Aside from merely creating a quality write-up, it must be optimized enough to be searchable and ranked well on search engines like Google. Ranking well on Google will help drive more readers into the website. This increases your chances of getting more leads and customers. But to pull that off, you must take note of the following tips:
1. Use Keywords
The keywords you should use in your content should be terms that are related to what your target audience is searching for. For example, if your content is about a plant-based diet, you should also use keywords that your potential readers will likely use and know. Instead of focusing on "plant-based", you may also want to use "organic," or "healthy" as alternatives.
However, the keywords you'll use should also depend on the terms that your target audience is using. Thus, you may have to use keyword search tools to give you an idea of what keywords rank better on search engines, and which terms are getting a high volume of searches each month.
So, before you start writing your content, you can use keyword search tools to know which suggested keywords are best inserted in your write-ups. That way, you can ensure that you can rank higher on search engines and gain a huge base of readers since many people are already searching for such terms online.
Most importantly, you should double-check if your finished content has the necessary keywords you need. You can do this by using tools like this writing assistant from SEO Scout to optimize your content. And if you can appear on the first page of search engines, you're more likely to generate leads because consumers usually click on top-ranking websites or web pages that appear on search engines.
2. Run SEO Tests
As mentioned, you're more likely to generate traffic if you rank higher on search engines. But aside from using the right keywords, you have to ensure that your content and website are SEO-friendly. This means that search engines should be able to easily crawl your content because it's optimized. 
If you want to optimize your content, you should use your keywords properly. Gone are the days where writers can overly stuff their articles with keywords so they can rank higher. Doing this will more likely get you penalized by Google. 
If you already have content, you can use SEO testing to verify if the keywords are in the right places. By doing this, you can discover what areas need improvement and what content is ranking higher. 
When you run SEO tests on your content, you can check if your keywords are resonating with your target audience. With SEO testing, you can eliminate words that may not be appropriate for your target market. You can also test out two different types of keywords and meta titles to see which ones worked best and have gained more traffic and readership.
For instance, you may discover that words like "affordable" or "free" may not do good for high-end products while they're more effective for customers with tight budgets. So, if you have header tags that aren't likely usable, an SEO test will point them out for you. Thus, you can change them to more appropriate terms. 
3. Create Interesting Meta Descriptions
Aside from titles and headers, it's also important to create a compelling meta description for your content. Meta descriptions allow readers to have a glimpse of what they can expect from your content. 
Thus, you may want to use meta descriptions to address your target market's interest, match their intent, or solve their problem. By showing them what your content can provide, the more likely are searchers to visit your website. But aside from piquing interest, meta descriptions can also be optimized with your target keywords. Hence, they can also help your content rank better on search engines.
4. Write Conversationally
Getting your content to rank high on search engines is one thing, but capturing the interest of your readers is another. This is where you should show how your writing skills can resonate and engage with your audience. 
To keep the focus and attention of your readers, you must write conversationally and professionally. The true meaning of writing conversationally means you put your heart into it and sound like the way you talk to a friend who's asking for advice. 
And of course, you must also sound credible. You can add proven case studies or statistics to back up what you're presenting. That way, you can convince your readers to believe what you're saying. If you convince them enough, they may take your recommendations positively since you've provided them with insightful content. Remember, quality is important to become successful in blogging. 
5. Add A Call To Action (CTA)
Most importantly, you should add a call to action (CTAs) in your content. This is where your recommendations come into play. The CTA will lead your readers to what they should do after reading your content. Should they subscribe to your newsletter? Or do they need to buy your products or services so they can eliminate their problem? 
Whatever your recommendation is, put it in a CTA. That way, your readers have a guide and not just leave your site without taking any action. This will ensure that your content will convert readers into buyers or members—which is the main objective of your write-up. 
With the help of a CTA, you're inviting them to take action easily by simply clicking on a link that will lead them to a sign-up or check-out page. The easier you provide steps for your audience to take action, the more likely they're going to do it. 
Conclusion 
To produce content that could convert readers into buyers, you need to incorporate quality and relevance. Whether you're asking them to buy your products or subscribe to your channel, it'll all depend on the tone, relevance, and quality of your article. 
However, no matter how well your content is, not a lot of people can read it if it doesn't rank well on search engines. Thus, it's best to optimize your content by considering the tips above. Use the right keywords, create enticing meta descriptions, and add a CTA. Start applying them and see the results for yourself! 
Follow Technoroll for more!
Editorial Staff of the TechnoRoll, are a bunch of Tech Writers, who are writing on the trending topics related to technology news and gadgets reviews.