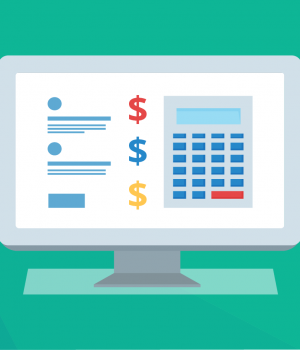 If you are running a subscription business, one of the critical decisions you will make is choosing the right recurring billing software. Good billing software should easily integrate with nearly every aspect of your business. There are several billing software providers available for subscription and payroll businesses. Avoid getting tempted with the flashy and outwardly impressive features, but rather focus deeply on the features that will help in your business's growth.
Additionally, avoid choosing recurring billing software only to migrate to a better one in the future. Once you have settled for one software, it is difficult and costly to migrate to another one. If you are looking for recurring billing software that works best for your business, take your time. Read the following tips to help you in deciding which software will work best for your business.
1.The Billing Software Should Integrate with Your Business Operations
When choosing recurring billing software, consider how well it integrates with your business's internal and external aspects. A few integration points to consider are your CRM, ERP, payment processing, and accounting platform.
2. It Should Have the Flexibility to Adjust the Pricing Plans
Customers' demands and needs continually change over time. If the needs of your customers change, you have to adjust to meet their demands. When it comes to adjusting your pricing plans, manual work can be daunting and full of errors. It would help if you found billing software that allows you to make the changes whenever necessary.
When it comes to running promotions, discounts, or issuing coupons to your customers, the billing software must also adjust to these changes. Managing these price changes manually can result in costly chargebacks and customer churn.
3. User Experience and Self-Service Capability
A good recurring billing software must have a customer self-service portal that is intuitive and easy to use. The software should enable customers to view their accounts, change or cancel plans, change their payment information, and change their subscription details easily.
4.Globalization of your Business
Depending on the nature of your business, choose billing software that allows you to reach and serve a wide range of business clients. The software should be able to support multi-currency and different time-zone handling. Software with this feature ensures you can efficiently serve your customers round the clock and accurately.QuickBooks Premier Hosting is recommended for accounting. Learn more about it from DaaS providers
5. The Software Should Efficiently Manage Deferred and Earned Revenue
Ensure the recurring billing software you choose can easily track your business revenues. A reliable recurring billing software must automatically recognize earned and deferred revenue, giving you real-time business intelligence. Tracking deferred and earned revenues manually is error-prone and cumbersome. Additionally, choose software that will enable you to generate financial reports as soon as you need them.
Conclusion
The right recurring billing software can lead to the massive growth of your business. If you are looking for your business's growth and easy operation, you should consider reliable billing software. Generally, choose software that meets the needs of your customers, protects their financial information, makes your work easier, and helps you grow your business.