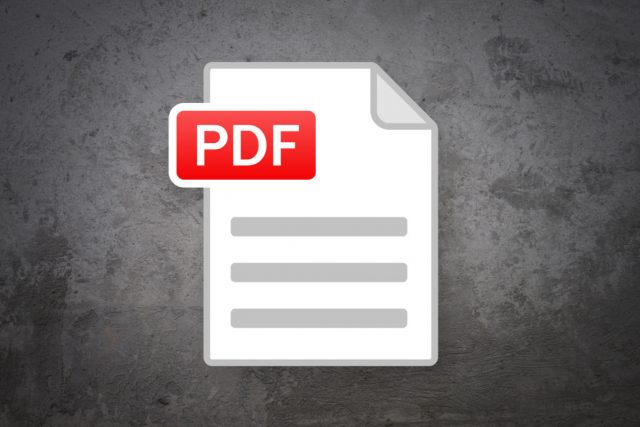 Did you know that the PDF was invented in the 90s as a way to solve the problem of too many paper documents?
Not only are PDFs green, but they're also considered one of the most secure file types.
List of 10 Best Pdf Editors in 2020
Have you ever asked yourself, "How do I edit a PDF?" Keep reading to learn all about the top 10 PDF editors.
1.Sejda PDF Editor
This is a nifty web app that allows for quick editing while on your computer's browser. You can use it to add signatures and perform basic text editing.
If you're tired of dull PDFs altogether, then try this state-of-the-art interactive document software.
2.Nitro Pro
While expensive, this program gives you a bunch of PDF editing tools. From merging to editing scanned PDFs, you might find that the price is worth it, especially if you deal with PDFs every day.
3.Adobe Acrobat Pro DC
You can't go wrong with this software. In addition to all the editing tools you could need, there's also cloud storage included. The co-founder of Adobe invented the PDF after all.
4.Smallpdf
If you're on a budget, then you can edit a PDF for free with this awesome cloud-based program. However, it only offers a limited free trial, so you might end up paying at some point.
5.PDFSam Basic
If you want to know how to edit a PDF without paying anything, then this program is for you. Not only is it easy to use, but you don't even have to upload any files. However, you won't get nearly as many features as programs that you pay for.
6.Microsoft Word
Most people's computers are already equipped with Word. While not perfect, this program can allow you to make basic edits as a Word document. Afterward, all you have to do is save the document as a PDF again.
7.iSkysoft PDF Editor
This high-quality software will allow you to fill out programs from the comfort of your desk chair, no printing required. In addition, you can change the layout of a PDF, including the order of pages, adding and deleting annotations, and more.
8.PDF Candy
If you want to know how to make a pdf editable, PDF Candy is another free program. The layout tools are quite convenient although the text-editing features are a bit limited.
9.PDFescape
This program is free but, for a small annual fee, you can edit larger PDF files. However, the font options are limited.
10.PDFelement
This PDF editor is great if you have Windows. Not only does it offer a free trial, but the cost is affordable and the program can easily compete with the best of them.
How Do I Edit a PDF? Now You Know!
Has anyone ever asked you, "How do I edit a PDF?" Now that you've learned all about the top 10 PDF editors, you can tell them all about it.
Do you want to stay up to date on everything related to technology, digital marketing, and more? Bookmark our website so that you'll never miss out.
Check out my blog for more articles, Technoroll