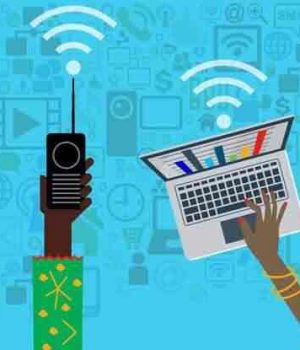 When telephones were first introduced, they relied on a network of cables that transmitted an analog signal. However, as the popularity of telephones increased, it became clear that analog phone networks were distinctly flawed, especially unreliable when making long-distance calls. 
To solve this problem, the public switched telephone network was set to be digitized, and a set of communications standards for these digitized circuits were created, known as the integrated services digital network (ISDN). 
ISDN would allow multiple calls, all using a digital line, offering digital call routing capacity, all whilst also providing a totally separate data line.
Why Is It Being Phased Out? 
In the modern era, the internet capacities of ISDN have mainly been replaced by broadband connections such as cable modems, digital subscriber line (DSL), and wide area network (WAN). This is because these internet services are often much better quality. Although, ISDN still provides a reliable backup if DSL or WAN fails. 
Looking at the telephony capacities, before being known as ISDN, this network was originally going to be called the public switched digital capacity (PSDC). As you can imagine, this means that it is intrinsically linked to the public switched telephone network (PSTN) – the PSDC was introduced to standardize the PSTN. 
As you may already know, the PSTN is set to be switched off by British Telecoms in 2025. Thus, not only are the internet functions of ISDN being replaced but the voice communications of both ISDN and PSTN are being replaced by newer, higher performance options, such as voice over internet protocol (VoIP). 
What Are The Advantages Of Swapping To VOIP?
Switching from ISDN to VoIP has many benefits, as VoIP allows users to make calls over their internet connection, rather than using a landline. Here are a few of the advantages you can find from swapping to VoIP. 
Cost-Effective 
VoIP systems are very affordable, as you will only ever need to pay for as much as you use. All the data is digitized, allowing you to accurately track how many users you need, and how many calls you make. 
There is also no need to buy any new equipment – you can simply use the computers, smartphones, tablets, laptops, and so on that, you already own, saving you a great deal in start-up costs. 
No Hardwiring 
As there is no need for any additional equipment, this means that there is no need to schedule any physical installation processes, meaning there will be less downtime or distraction in your day-to-day life. 
Maintenance is very easy too – you can download updates instantly as everything is digital, meaning that a technician doesn't have to come out and fix it every time. 
Flexible 
If you find your premises growing or downsizing, then VoIP is incredibly flexible. You can add or remove users at any time, as much as you like. You also have the freedom to make calls from wherever you are – so long as you have an internet connection. 
And there you have it – how ISDN came to exist, why it is being increasingly phased out, and the advantages of switching from ISDN to VoIP before the PSTN switch off in 2025. 
Follow Technoroll for more! 
Editorial Staff of the TechnoRoll, are a bunch of Tech Writers, who are writing on the trending topics related to technology news and gadgets reviews.