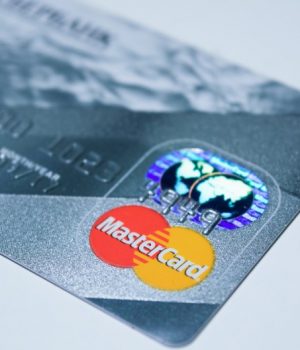 In recent years, the eCommerce industry has grown steadily. Experts actually predict that global eCommerce sales will reach five trillion dollars by the end of 2024. This expected increase is because buying and selling online has become the go-to solution for many people. It is easy to make an order, and eCommerce site owners can sell their products to a broader client base.
Have you sat and thought about how the industry will be in 2023? Well, in this article, we will provide some changes you should expect in the coming year (2023) going forward. Let's jump right into it.
Increase in mobile shopping
It's every shopper's dream to be able to access a product online and purchase it at their convenience. People spend more of their time on mobile phones than desktop computers because of their mobility. You can expect mobile shopping to be on the rise in 2023. 
Ecommerce site owners should invest in creating a mobile-friendly website to reach the high number of shoppers that prefer using their phones to buy online.
Providing several payment options
The payment option that an eCommerce site provides to the buyer will determine whether they will purchase the product or not. Hence, it's the reason why many online businesses include many payment options for customers to increase conversions and remain competitive. In 2023, we can also expect to see some companies, including cryptocurrency options. Continue reading about online payment processing here.
The landscape will become competitive
Many businesses are taking their products online more than ever. And this trend will continue even as years go by. In turn, this will lead to a crowded online landscape, and buyers will have many options to explore. 
Your work as an entrepreneur is to ensure that you stand out amongst your competition by creating a seamless customer shopping experience and selling valuable products to your customers.
Ecommerce social media shopping
Millions of users worldwide spend most of their time on social media. Businesses know this, so they are using social media to sell products. In fact, various studies suggest that sponsored ads on social media sites such as Instagram and Facebook are increasing daily. 
In 2023, this trend will continue since many clients will want to buy via social media.  
Use of delivery drones
Usually, when users buy a package, they expect the product to arrive within the shortest time possible. Giant companies such as Amazon are considering using delivery drones to speed up delivery. These drones will reduce accidents, freight costs, human error, and CO2 emissions and increase customer satisfaction.  
Final Thoughts
As you can see, different facts show that eCommerce will still be on the rise even in 2023. Therefore, if you want to build an eCommerce site, this would be the perfect time to do so because people want to shop conveniently. Do adequate research on the most affordable ways to reach customers to ensure you get a good return on investment.
Follow Technoroll for more!