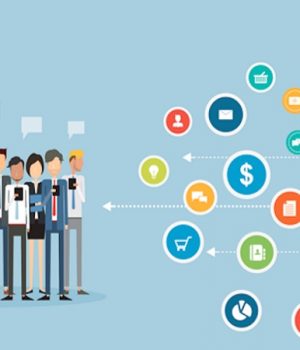 Running and working with a team is a whole new challenge in itself. It is easy to miss out on deadlines and have many tasks left overdue if you are managing your team workload manually. What if you had a tool where you could input all your tasks information, their deadline, a timeline of all the tasks done over time, scheduling them, and more? That is what the task management tools are for. It is used by teams of employees for managing their workload.  
This guide will show the best task management tools that you can use for your teams. But first, there is a basic aspect of the task management tool that you need and that is having an internet connection to stay in touch with your teams. Whether you are sharing the same office space or working remotely, an internet connection will keep you updated about your team members' progress in any tasks or project. As long as you have an internet connection from ISPs of your preference, you will not miss out on the new development made by your team members. Or update them about yours. Our recommendation would be Xfinity internet WIFI for maximum user experience with task management tools for the team. 
Best Task Management Tools for Teams
Following are the best task management for teams for managing their tasks and keeping up with the deadlines:
ProofHub.
This is one of the top-rated and reliable task management tools used by thousands of organizations and teams around the world. ProofHub is designed to meet the requirements of any kind of team, either big or small, industries, or departments. It also allows you to have full control over each team member and delegate tasks to them. Some of its features are:
You can

assign

a single task or a complete list of tasks to one or more team members, allowing you to delegate tasks with each at the touch of a button. You can even create task lists and divide tasks into smaller subtasks.

Using the Gantt charts, ProofHub allows you to

visualize

and

manage

your task in a timeline view. You can modify tasks accordingly,

maintain their deadlines

, and track their progress.

During task management, it is important to

stay connected to your team members

and ProofHub also allows this feature. You can also initiate discussion topics so that your team and clients can come together to collaborate on any matter.
Trello.
This task management tool for teams will provide you minute details on your project and tasks, and that way your work can stay organized.
One of the reliable features of Trello is its ability to provide a detailed and

quick overview

of the front and back cards. You can easily instill drag-and-drop editing or in-line editing to any of the tasks. You can even post labels, tags, and comments. 

 It also has a

progress meter checklist, where, as the name suggests, you can keep an eye on the progress of tasks assigned to your team members.

Tasks can be

uploaded

through local devices, Dropbox, Google Drive, and Box on any file type and can be accessed and downloaded by other team members. 
Chanty.
The best feature of this task management tool is the all-in-one collaboration room where everyone can have a discussion regarding tasks. Chanty plans can allow a team member of up to 10 members to use this tool. Others include:
Tasks are

managed

through the Kanban board which is an effective way of visualizing work assigned, limiting work-in-progress, and maximizing efficiency.

You can also use the

discussion forum

where team members can update you about their progress on the assigned tasks. 

Team members can even have conversations in a separate and private channel.
TeamWork.
TeamWork is a task management tool that allows you to minimize the effort that you require to streamline your tasks. You can view the progress of all the tasks that your team members are working on.
TeamWork has a

Workload feature

that allows you to have an instant overview of your team capacity, and manage the tasks accordingly. 

Or with

Portfolio

, you can keep an eye on every project or task that your team is working on

TeamWork also uses a

Gantt chart

to view the visual representation of the project's timeline that has been scheduled over time

By keeping an eye on the deadlines, you and your team can prioritize tasks and projects accordingly
Final Words
You don't have to manage tasks and projects manually anymore, instead, you can look up these tasks management tools to do the job for you. It is important in today's fast-paced world to manage projects and tasks as efficiently as possible to thrive in the competitive market. You just need to find the one that suits your managing requirements. 
Follow Technoroll for more!