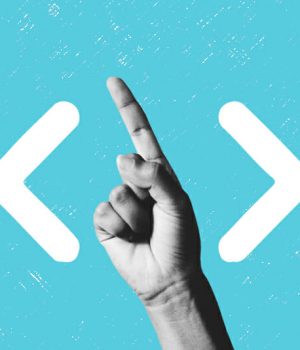 In the current day and age, it can be extremely difficult to know what career to get into, not only in contemplating which pathways cater towards your interests, but also to guarantee stability in such a challenging time. A tech career is, however, a choice to consider, since it is constantly evolving and these skills are in demand across a range of industries which in turn, provides greater job security. In this guide, we're going to look at the crucial steps to follow in order to make a career in the tech industry. Take a look at just a few of the key pointers below:
Start small

Once you have concluded that a tech career is something you wish to pursue, you may feel the urge to completely jump ship from your current role. However, it would be best to start slowly, so you have a better understanding of what you're getting into. It may be the case that a career in technology is completely different from your current career, so dipping your toe in the water first to ensure it is definitely for you would be something to consider.

This may involve taking on some freelance projects around your current employment or helping a small local business with some tasks to get a feel of what to expect. Regardless of whether or not you get paid for your time, you're enhancing your portfolio and professional experience.

Build your network
Regardless of which career path you choose, it's important to build your network when you're trying to break into any industry. The people you meet can have a significant impact on your future success, so you should try and make contact with as many professionals as possible to improve your prospects. This may include attending tech workshops and events, attending seminars with professionals in the industry or even making contact with industry specialists on social media.

Continue education
Education plays a huge part in accelerating your tech career. Having a degree under your belt ultimately notifies an employer that you are equipped with the key theories and skills of the industry to deliver the service they expect from the candidate.

By studying a degree in computer science, for example, you'll be open to a wide range of careers including the likes of a software engineer, product manager, senior application developer and artificial intelligence specialist. In such a turbulent climate, knowing that you have the opportunity to branch into different sectors allows you to enhance your job security. What's more, you'll also be improving your hard and soft skills while studying and taking on placements; both of which are essential factors of securing a job in the tech sector. Click here to find out more.

As technology is constantly changing, you'll need to become a lifelong learner to work in the tech industry. This is due to the fact that cybersecurity hacks are constantly being introduced by fraudsters, while new forms of technology are being deployed all aspects of business, so it's important to stay in the know so you don't fall behind. Keeping up to date with tech news will ensure you're boosting your chances of getting hired.
Choose your pathway

Once you have thought carefully about which sector in the tech industry you most are interested in, choose a specific pathway to follow. It's all about considering the different options and which you would be happy to work in on a day-to-day basis. Your decision doesn't have to be definitive but will give you a clearer idea of what to concentrate on.

Tech pathway options are so vast that you may feel overwhelmed to the point of confusion, however, it's all about finding a focus to get you started.

When first applying for job roles, it's easy to fall into the mindset of wanting to apply to every single position in order to boost your chances of getting hired, but this may lead you down avenues that aren't catered towards your skills and interests. Before applying, consider your priorities when it comes to the job search:
What are the skills you wish to develop?

Do you want to work standard office hours or do you need the element of flexibility?

What tech industry sector are you most interested in?
Build a good portfolio

Many employers expect individuals who wish to work in the tech industry to have a good portfolio, therefore, it's important to try and get as much work experience as possible before applying for your first professional job. A portfolio proves to the employer that you have some element of professional experience to understand and deliver expected tasks.

If you have worked on a large number of projects, prioritize those which you are particularly proud of or are passionate about as it will make it much easier to create an interesting discussion during the interview. Also be prepared to talk about each project's challenges and solutions, your decision-making processes and what you have learned. 
Prepare for a technical interview

Once you have made it to the interview stage, it's time to start the preparation process. It is likely that the questions you'll be asked will be technical-based and will focus on the likes of systems, data analysis and certain technologies.

With this in mind, it would be wise to look closely at the job descriptions to gain an understanding of the expected tasks and what the employer may be looking for in a candidate. You can find interview questions examples online that relate to specific tech industries. Mock-up some answers and this should hopefully help you steer the conversation in the right direction when the time comes.

If you're considering a career in the tech industry, we hope this blog has come in useful in guiding you to make that leap into a new sector. There are plenty of opportunities that await you, providing you put the strategies in place to reach your career goals. 
If you like the article then check Technoroll for more informative articles.
Editorial Staff of the TechnoRoll, are a bunch of Tech Writers, who are writing on the trending topics related to technology news and gadgets reviews.