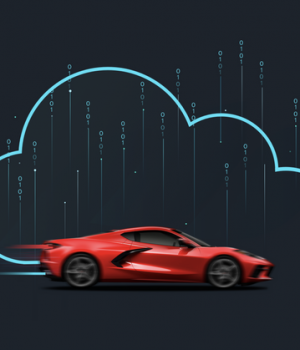 If your small business does a fair amount of shipping, there are a number of things you'll need to prioritize. Timeliness of arrival, cargo safety, and shipping partners are just a few of the factors that determine how much success shipping-based businesses are able to generate. Needless to say, if shipments from your enterprise habitually arrive late and/or damaged, your professional reputation is likely to suffer. Even if such issues aren't directly the fault of your enterprise, most clients are unlikely to take this into account. Small business owners looking to ensure that shipments from their enterprise arrive at their respective destinations safe and on time should consider the following measures.
Select the Right Shipping Partners 
When looking for ways to ensure the safety of your shipments, dependable shipping partners can be invaluable allies. In your search for the right shipping partners, keep an eye out for companies that are well-versed in transporting the type of products you regularly ship. Even if a company has received fairly high marks, a lack of experience with the types of products your business specializes in may serve as a red flag. For best results, look for companies that are highly rated by other clients in your respective industry. In addition to consulting industry colleagues, you should do a bit of online research. As we're living in the age of consumer feedback, finding detailed client reviews of any potential shipping partner shouldn't prove difficult. 
Keep in mind that you may have to try out a few shipping partners before settling on the right one. Even if you've read great things about them, you can never truly discern the dependability of a shipping company before working with them yourself. Additionally, you shouldn't have any reservations about parting ways with shipping partners who have repeatedly disappointed you. Carrying on a business relationship out of pure courtesy won't produce favorable results – for you or your clients.    
Be Mindful of Temperature-Sensitivity 
Some items are sensitive to extreme temperatures and thus require a greater level of care when being transported. This is particularly true in the case of perishable foods. When shipping items like these, you may need to use special types of shipping containers, temperature monitors, and/or cooling packs. In some cases, temperature-sensitive items can only be transported in delivery vehicles that maintain certain temperatures. Furthermore, if your business specializes in temperature-sensitive products, seek out shipping partners with ample experience transporting such cargo. 
Needless to say, cutting corners when shipping temperature-sensitive cargo can pave the way for a host of negative consequences. You'd be hard-pressed to find a client who's willing to overlook items becoming damaged or outright broken as a result of improper shipping practices.    
Use Reliable Cargo Monitoring Tools 
In your efforts to keep your shipments safe, reliable cargo monitoring tools are sure to serve you well. For starters, dependable RFID tracking devices can provide you with an accurate picture of where your shipments are at all times. Additionally, temperature monitors can prove useful when dealing with the types of cargo discussed above. A good temperature monitor can give you and your clients an accurate accounting of the various temperatures a shipment endured while en route to its destination. By the same token, state-of-the-art shock monitors can prove particularly helpful for cargo that's sensitive to shocks, shaking, and jostling.  
Prioritize Safety Over Speed 
Although desiring instant gratification is simply human nature, haste can make waste when shipping fragile items. Depending on the types of products your business specializes in, relentlessly expedient shipping may place shipments at risk. With this in mind, make a point of providing clients with realistic delivery time-frames and working with shipping partners who take every possible measure against cargo damage. 
It often seems like small businesses that revolve around shipping have to wear a number of hats. Not only do they need to ensure the wellbeing of the products they ship, but they also have to make smart decisions with regard to shipping partners and other pertinent matters. Since making the wrong choice regarding any of your shipping practices stands to draw clients' ire, it's important for businesses to do their homework and exercise discernment throughout every phase of the fulfillment process.   
Follow Technoroll for more!