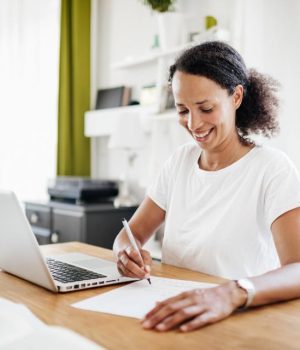 The pandemic caused by COVID-19 disease is rapidly changing the labor market. Many companies have allowed their employees to work from home this includes coding, designing, and technology write for us. Many of these workers now have more time in one working day than they used to. They don't have to travel to work, which amounts to one hour of extra time per day, on average. Some of them want to use this extra hour or even more to land a side job.
On the other hand, there are people starting out as freelancers in this new normality. Due to the aforementioned changes, all these workers should pay attention to their work organization while working from home. The following tips will help them manage their time and projects more successfully.
Reducing personal contacts
During the pandemic, every company worker staying at home and freelancers should reduce personal contacts as much as possible. 
Instead of meeting your clients and colleagues in person, organize business meetings via Zoom or Skype. If you have to go to your office once in a while, do it when there aren't too many people inside, i.e. early in the morning or late in the afternoon. On your way to the company building, use your car or bike, if possible. If you have not other option but means of public transport, make sure to wear a mask that covers both your face and nose, as well as a pair of gloves. Once you get to the office or back home at the end of the workday, disinfect your hands. 
It's recommended to avoid social contacts unrelated to business, especially in closed spaces. 
As opposed to that, spend more time in nature. You can go walking or jogging in the park or go to the woods. Since physical activity can increase productivity, this will yield numerous benefits for every home-based worker. 
Working less with higher productivity
When we have to go to the office every day, we all dream about how working from home, thinking how productive we would be. 
And now, when we have this opportunity, it doesn't always go the way we expected. 
In other words, it often happens to home workers that they work more when they're at home. The main reason for this lies in the fact that we combine chores, leisure time, and work. As a result, we get less productive. 
Therefore, it's necessary to take the bull by its horns and manage your time more strictly. Since you don't have to travel to work, use that extra hour or so to watch your favorite series, read a book or work out. In other words, satisfy this need for quality me-time with that extra section of time. 
Once you start doing your business tasks, ensure that you're not exposed to any distractors for at least two hours. If you manage to work that way for 6-7 hours altogether, you'll see how productive you get. 
After that, deal with chores and then you'll have enough time for your family or some other activities that you like to do. 
Landing long-term projects
If you're a temporarily home-based company worker, you probably won't be looking for too demanding side projects. 
Contrary to that, full-scale freelancers should try to land several long-term projects. By doing so, you'll have enough work to stay productive and organized while ensuring a steady income. 
Most freelancers decide to start on Upwork, Fiverr, and similar platforms. Your choice of the platform will depend on your occupation, skills, and experience. As a rule of thumb, experienced freelancers and programmers find pretty lucrative jobs quite easily on such platforms. 
However, link builders, content writers, accountants, architects, and other professionals seeking jobs online should try their luck somewhere else. 
The number of remote workers has been constantly growing, regardless of the latest pandemic. As a result, numerous websites for job seekers have been launched in the last few years. You can have a look at these alternatives for online workers in the guide published by TheBalanceCareers.com. 
It might take several weeks or even a month or two until you land one or more steady projects. But stay persistent and commit an hour or so every day to project-seeking activities until you've landed the desired number of projects. 
Diversifying sources of income
Company workers will have diversified their sources of income simply by finding an additional project to their regular 9-5 job. 
Freelancers, on the other hand, need to make sure not to put all the eggs in one basket. 
As suggested in the previous paragraph, landing several different long-term projects is a good start. 
It would be also wise not to use only one online payment platform. While most online workers rely on Payoneer and PayPal, it's useful to find out more about alternative online payment options. 
That way, if it happens that one platform is experiencing downtime, you can take your stash from another one. 
By diversifying the sources of income and payment methods via which you withdraw your money, you'll reduce the chances of staying cashless.
Enhancing online networking
One of the key prerequisites of successful remote work is learning how to showcase and sell your skills. 
The freelance networks and websites for jobs above are useful options. 
What also matters is how you connect with other fellow professionals and potential clients. Connecting with them via LinkedIn and Facebook is a practical thing to do. What's more, following business important for your niche on Twitter is a must. It will help you both stay updated on the latest trends of the niche and perhaps draw their attention to your professional skills. 
Moreover, invest time and energy in your website and blog. As described by designers from a digital agency in Houston, a simple but informative website or online portfolio will improve your inline visibility and, consequently, your networking potentials. 
This new normality that encourages social distancing in everything we do might not be a bad thing for business. People might save more time and money that way. Those with better organizational skills will manage to work less and be more productive from home. Our tips should help you become one of these people. So, test them in your everyday work and manage your time, money, and assets more successfully while working from home. 
…
Author Byline: Liam Collins is a tech pundit and Web enthusiast working at TuiSpace.com. He spends most of his time reading and writing about the current affairs in the world of information technology. When he isn't working, he likes going for long bike rides and walks in nature.