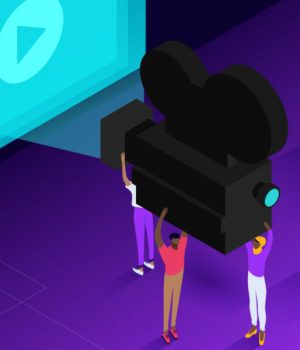 So, you are launching a site with a lot of video content. You may be planning to show films or short commercials. Maybe you will be hosting regular live broadcasts. For these purposes, you need a video hosting solution. It is very important to understand why you launched the site. If this is a non-profit project, you should ask yourself the question: where to host videos are free? If you need video hosting for business, then you need to exclude free options from the search. There are too many flaws in them that hinder brand promotion.
Often site owners compare SiteGround vs HostGator hosting. Both of them are in the top five. They are also recommended by WordPress as hosting with excellent support and perfect compatibility. The main difference between these providers is that HostGator is cheaper and SiteGround offers the most complete technical support. Any of these options can be the best video hosting for your project.
Why Not Stop At Free Youtube?
This may seem like a good idea before you start analyzing the details. Promotion on YouTube is a set of actions aimed at increasing the main factors in the ranking of a channel or video in hosting, it's rating. Their position is influenced by the number and duration of views, the ratio of likes and dislikes, the number of subscribers, comments, quality of content, inbound links, and others.
In fact, this data is insufficient. They do not allow you to form a complete picture of the site. For high-quality forecasting and marketing strategy, more complete statistics are needed.
YouTube still has some advantages:
Multimillion-dollar advertising platform;

Integration of videos from YouTube with Google (hosting is their property) and their display when requested in the search network;

Interaction with the target audience;

Availability of free ways to promote;

Ability to track campaign results.
But there are even more disadvantages:
Time-consuming stage of launching and promoting the channel;

Constant generation of ideas to create quality content and satisfy subscribers' requests;

The need for experience when launching video ads in Google Ads.
Video ranking factors are a separate topic. It should also be considered a disadvantage. The creation of quality content requires a lot of money, time, and psychological costs. But no less serious work awaits the authors when accompanying the channel.
Benefits of Paid Hosting:
Customer support in paid versions of hosting works perfectly. Technical specialists are available 24/7.

Professional video analytics allows you to track not only the total number of views of the video. You will see which part of the movie people watch more often and for longer. You can also correlate results from multiple videos.

The security of paid hosting is at a higher level. You can set advanced privacy settings. For example, you can show a video to a specific list of people. It is also possible to hide the video from some users.

You can only collaborate with those users with whom you want. The comment environment is also customizable. You can request them or give permission to write replies only to a select few.

Paid providers allow you to disable their personal video tag. The site owner has the right to mark all videos with his own brand. And all viewers will be focused on your brand, not YouTube or Vimeo.
General Tips For Promoting Your Project
If your site is publicly available, you need to follow the typical steps to promote it. Keywords and phrases must be used to ensure high ranking in search engines. "Keys" are indicated in the title, description, and tags for the video, in the description for the channel.
Attaching social media links helps increase conversions. Mentioning a video or links on any third-party resources helps to increase the position of the video.
The number of views and their duration are the main metrics that measure the success of a video.

High rates of the number of subscriptions and additions to favorites give a signal to the system that the video is interesting to users and it can be raised in the ranking of the search feed.

A large number of dislikes will lower the video's position in the search ranking.

A large number of comments indicates high audience engagement, which has a positive effect on search results.

Adding hints to the video allows you not only to add information content to the video but also to attract traffic. Hints pop up as a teaser at the time specified in the settings and, most importantly, they are clickable.
If you like the article then check Technoroll for more content.
Editorial Staff of the TechnoRoll, are a bunch of Tech Writers, who are writing on the trending topics related to technology news and gadgets reviews.