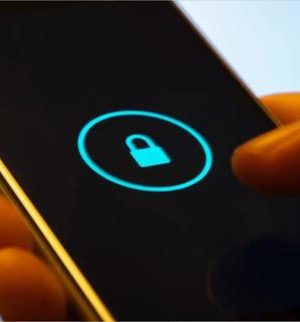 If you live in Germany and want to find out a way to make internet access hassle-free then the only resort you've is using a proxy server, other than the best VPNs mentioned at VPNWelt Best VPN. 
A proxy server is a way to build a safe connection between a client and a server. It sits between these two and filters the traffic. That's not the only thing that a proxy network/server does for you. There are many ways that it protects internet users. 
In this post, you will learn about the capabilities of a proxy server and the best proxy service Germany to try in 2022. So, are you ready to start your safe internet browsing journey?
Proxy Server – A Way To Access Safe Internet
Just like the rest of the world, Germany isn't away from the reach of cybercriminals. In fact, it is a favorite destination for hackers because of its geopolitical situation. Russian hackers have no mercy for Germany. Cybercriminals are using all sorts of malicious elements to make you prey.
Even though Germany believes in internet freedom and doesn't keep an eye on people's internet activity, certain content is geo-restricted. You can have tons of hassles accessing blocked content.
There is one more hassle that internet users face and it's ISP throttling. If you're into streaming movies and videos too much then your ISP will slow down the speed to prevent too much internet consumption.
To deal with all these hassles, a proxy server is required. By hiding your native German IP address, a proxy server will make blocked content accessibility, and data filtration, and stop eavesdropping possible. When used in the right manner, a proxy server will make the internet safer than ever. It has become so much essential that many cybersecurity trends suggest using this tool for better internet safety.
Top 4 Proxies For Germany
We hope that after reading the above text, your mind has no doubts about the utility of a proxy. So, let's know about the best options you have.
#1 – SmartProxy
SmartProxy is world-famous to offer tons of data center and residential proxy IP addresses. Its set-up is a breeze and doesn't demand too much hard work. Its proxy service is useful for online scraping, website scraping, and data harvesting.  
Each IP address is backed by powerful encryption. Hence, data security isn't an issue. The cherry on the cake is zero-logging. Try it once and you'll be able to understand why we are singing in its praise.
What we liked the most
Chrome extension and its functionality

 Mobile IPs with super fast speed
What can be improved
Geo-targeting can be included
#2 – BrightData
Previously known as Luminati, BrightData is indeed the best pick when a German internet user wants to own a proxy that offers a wide range of proxies, millions of IP addresses, and dedicated app or extension support. It offers all these and many more benefits. All you need is a pocket-friendly subscription to avail of them.
It comes with an easy learning curve. So, if you're someone who isn't tech-savvy, you can use its tool without any hassles. To support you, there are many detailed tutorials. Its Data Unblocker feature is superb if you want to access blocked content in Germany.
It brings the best value to the invested money as you will be charged only for successful requests. All in all, this is a boon for its users.
What we liked the most
HTTPS, HTTP, and SOCKS5 protocols support

User-friendly app and extension support 

Pay-as-you-go plans
What can be improved
The minimum deposit fee should be updated
#3 – Proxy Seller
A very pocket-friendly proxy, Proxy Seller is a smart choice because of reasons like a 1-week trial package, secured SOCKS proxies, and advanced IPv4 and IPv6 protocol support. It's available worldwide and accepts multiple payment modes. In fact, it has started accepting cryptocurrency payments recently. So, you'll have no trouble getting desirable proxy addresses in Germany. 
What we liked the most
One has the freedom to pay as per the usage 

SOCKS5 and HTTPS support 
What can be improved
The trial period is too short 
#4 – OxyLabs 
OxyLabs needs no introduction. Anyone who is aware of the proxy industry must be knowing the fact that OxyLabs has been ruling the industry for many years. It owns more than 70 million IP addresses and is easily accessible in Germany. 
What we liked the most
Compatibility with third-party proxy managers
What can be improved
Is it legal to use a German proxy?
Yes, it is. Germany is a country that supports safe internet accessibility. So, you can use a German proxy easily. But, make sure that the proxy you're using is from a reliable source.
Should you use a free Germany proxy?
Honestly speaking, free proxies are nothing but a scam. They don't work for users but they work for cybercriminals. Free proxies are filled with viruses and malware. So, it's better to avoid them.
Final Say
With a reliable German proxy, you can access blocked content, lift the censorship, filter the data, improve the encryption, and block the viruses. All in all, it makes the internet a safe place to be. So, what's stopping you? Grab your best from the lists and start using this inventive technology.
Follow Technoroll for more!
Editorial Staff of the TechnoRoll, are a bunch of Tech Writers, who are writing on the trending topics related to technology news and gadgets reviews.