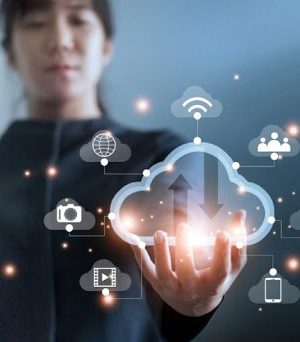 Cloud Security: Avoiding Threats
Cloud solutions have been commercially available for about two decades and are used almost universally. Nowadays, about 95% of companies confirm that they have a cloud strategy. Although cloud service providers have made significant improvements to their security systems, the use of such services still involves risks. Fortunately, these risks can be minimized by using advanced up-today security solutions. Many users seeking a reliable antivirus solution ask themselves which one to choose or, for instance, "is Avast Cleanup worth the money? "
Of course, protective software solutions' choice depends on the user's preferences, cloud service, network, and device configuration. However, before all, one should know the security basics antivirus, especially regarding cloud capacity.
Basic cloud security principles
The most critical cloud advantage is installing, managing, and using essential applications much faster than any other solution. At the same time, employees and customers gain real-time access to sensitive information wherever they are and whichever gadget they use. This demands flexible resource management and intuitive applications. From the other side, the internal devices' workflows must be highly available, flexible, and support critical functionality and transactions executing.
Security is a critical element of any cloud environment, primarily as cybercriminals seek to exploit promptly growing attack opportunities, Avast security experts said. But to achieve high efficiency, security technologies must be as flexible and dynamic as the protected cloud infrastructure itself. Moreover, protecting the cloud with outdated security solutions is as overwhelming as building a modern cloud using obsolete networking elements and day-old application development strategies.
Efficient security solutions must protect communications between data and users and monitor every physical or virtual device channel in corporate infrastructure.
How to Protect Your Data in the Cloud
While the widespread implementation of the highest security level would be overkill, companies must pay enough attention to securing their sensitive data. Otherwise, they risk losing intellectual property and subject to regulatory fines.
Figure out the most sensitive data
The initial task is determining the information which is subject to protection. A unique mechanism is to discover and classify data. Install a comprehensive solution that can find and protect sensitive information on your network, on endpoints, and in the cloud. It will provide the flexibility and mobility you need for your business.
Storing and data access
Although sensitive data can be stored in the cloud, this is not currently commonly held. According to the McAfee Cloud Adoption and Risk Report, up to one-fifth of all files in the cloud contain sensitive information. However, experts note a sharp increase in this indicator every year. Most of this information is stored in well-established enterprise cloud services such as Amazon Web Services, Microsoft Azure, and Google Cloud Platform. Thus, it is essential to understand that none of these solutions are entirely risk-free and secure.
For this reason, it is necessary to examine the permissions and data access policy in your cloud environment and make the required adjustments. In some cases, you will have to delete sensitive data already in the cloud or quarantine it.
Data sharing policy
The volume of confidential data exchange increases significantly every year. No matter how intelligent your threat mitigation strategy is, you can't simply react to the incidents that occurred. In this case, the risks for your stored sensitive data are too significant. An access control policy must be developed and enforced before data enters the cloud. Only a small number of employees should be able to edit documents, as most of them settle for read-only mode.
Similarly, not all users with access to specific data should be permitted to share it. It is necessary to create groups and configure rights so that only a small group of authorized persons can send such information. This will significantly limit the distribution of sensitive data.
Data encryption
Comprehensive encryption of files should be the keystone of all security measures in the cloud. Although cloud service providers encrypt your data protecting it from third parties, they nevertheless get access to your encryption keys. Companies need to implement up-to-day cryptographic solutions with their own keys to ensure full protection and apply them before uploading data to the cloud.
Author Bio:
Tamara Black  
I am a technician specialist with a deep background in digital marketing. So my mission is to dive into these schemes and explain which security software solution is truly bright, and which is just the result of marketing campaigns.
Editorial Staff of the TechnoRoll, are a bunch of Tech Writers, who are writing on the trending topics related to technology news and gadgets reviews.