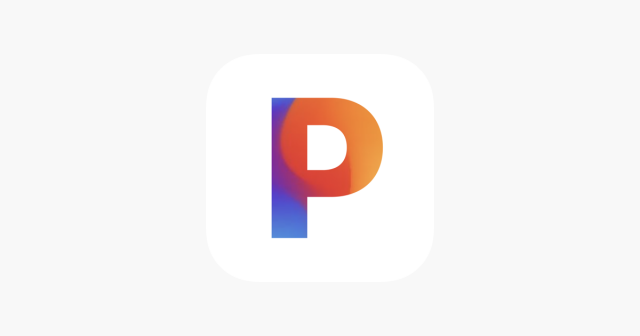 To enhance the overall visual quality of photos, Pixelcut offers a solution that is both free to use and simple to operate for companies. Pixelcut's Image Upscaler may assist you in achieving professional results, increasing client interaction, and propelling your business forward, regardless of whether you are an online merchant, marketer, corporate presenter, or graphic designer. You can witness the difference for yourself by giving Pixelcut a try right now.
However, if you go for Pixelcut Unlimited, you will have access to batch editing, which is a feature that professional users will surely value when they are producing a series of modifications that are quite similar to one another.
Pricing of Pixelcut
Pixelcut only allows you a certain quantity of cuts, to begin with, and you have to wait twenty-four hours before you can get more of them. You also have the option of shelling out some cash for expensive extra credits or committing to a Pixelcut Unlimited subscription.
How to Upscale an Image using Pixelcut
You're ready to make a larger version of a picture, are you? Alright, let me walk you through it!
The following is a detailed walkthrough of the process of upscaling a picture using Pixelcut:
Please Upload Your Picture: The first thing you need to do is go over to Pixelcut and submit the low-resolution version of your picture. You have the option of dragging and dropping the picture file, as well as selecting it directly from your computer. Pixelcut is now accessible on iOS and Android, which means that if you have a low-resolution picture on your mobile device, you can download the Pixelcut mobile app and use it to enhance your image directly from your mobile device.

Pick the Approach That Best Suits Your Needs: Pixelcut gives users a choice between a few different resolutions to work with. Make the appropriate selection for the picture resolution that you wish to use. HD and Ultra HD are the two available resolutions to choose from. HD refers to a resolution of 4K, whereas Ultra HD refers to a resolution of 8K. The resolution of 4K is more than enough for the vast majority of applications.

Start the Upscaling Process: When you've decided on the desired upscaling resolution, it's time to kick back, relax, and let Pixelcut work its magic. Pixelcut employs AI-based algorithms to do an analysis of your picture and improve it, a procedure that is normally finished in a matter of seconds.

Examine the Results of the Upscaling Process, then Save Your Image Once the process of upscaling has been completed, review the results of the upscaling process on your image. If you are pleased with the results, you may save the picture to your own computer and keep it there.
And that wraps things up! You may upscale your photographs and give them new life with the help of Pixelcut by following just a few simple steps. Pixelcut delivers quick and accurate results, and its intuitive user interface makes it simple to use, even for those who have little or no prior knowledge in the technical side of things. If you follow the instructions in this article, you will be able to upsample your photographs and quickly achieve results that are astounding in both their quality and their beauty.
Benefits of Image Upscaling for Businesses
Improved Visual Quality: 
With Pixelcut's Image Upscaler, companies are able to take photos of lower quality and convert them into high-resolution, expert-looking photographs. Your website, presentations, and other marketing materials will all have a higher visual quality as a result of this, which will make them more enticing to potential buyers.
Image Upscaling:
Image upscaling provides organizations with more flexibility by enabling them to use images that, owing to resolution limits, may not have been fit for the application for which they were intended. Because of this, there is a larger pool of pictures that can be used, which opens up more opportunities for innovative and adaptable design. You can simply acquire your photographs in the proper sizes without losing the quality if, for instance, you would want to publish an image on Etsy or Poshmark. These two websites are online marketplaces.
Cost-Effective:
It might be a costly endeavor to retain the services of a professional photographer for each and every picture needed by your company. Image Upscaler by Pixelcut is available at no cost. You read it correctly—there is no charge whatsoever! Existing pictures may be retouched to produce high-quality photographs, which results in time and cost savings for businesses.
Increased Visual:
Appeal and Ease of Viewing High-resolution pictures provide an improved viewing experience for the user since they are more pleasing to the eye and less taxing on the eyes. Businesses have the ability to enhance the user experience for their consumers by using the Image Upscaler function of Pixelcut. This results in increased engagement as well as increased levels of customer satisfaction.
Features of PixelCut
Background Remover
Make professional-looking pictures of your wares in no time. Taking a quick snapshot of your wares and then editing it to get rid of the backdrop and add a shadow can help you save both time and money.
Magic Eraser
To fix up your pictures, just pull up Pixelcut and use the eraser. To make your images seem their best, you may quickly and effectively crop out any distracting elements.
Batch Editor
Background removal for a batch of photos. If you want to get things done quickly and easily, batch editing is the way to go.
Templates
You may choose from hundreds of pre-designed business-advertising templates. Choose a premade layout, drop in your product info, and you've got yourself a professional-looking advertisement in no time at all.
Follow Technoroll for more!
Editorial Staff of the TechnoRoll, are a bunch of Tech Writers, who are writing on the trending topics related to technology news and gadgets reviews.